Life at PC
PC's MBA offers many opportunities to meet and network with fellow MBA students, faculty and staff. PC's recently welcomed its largest MBA class to Fall Orientation.
MBA Alumni enjoy socializing at Alumni Wine Tasting events held each Fall at Gasbarro's Liquors on Federal Hill in Providence, annual Men's basketball and hockey games and an end of the year MBA social.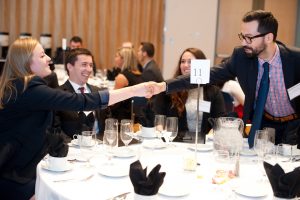 Click Here for the Latest Graduate News & Media!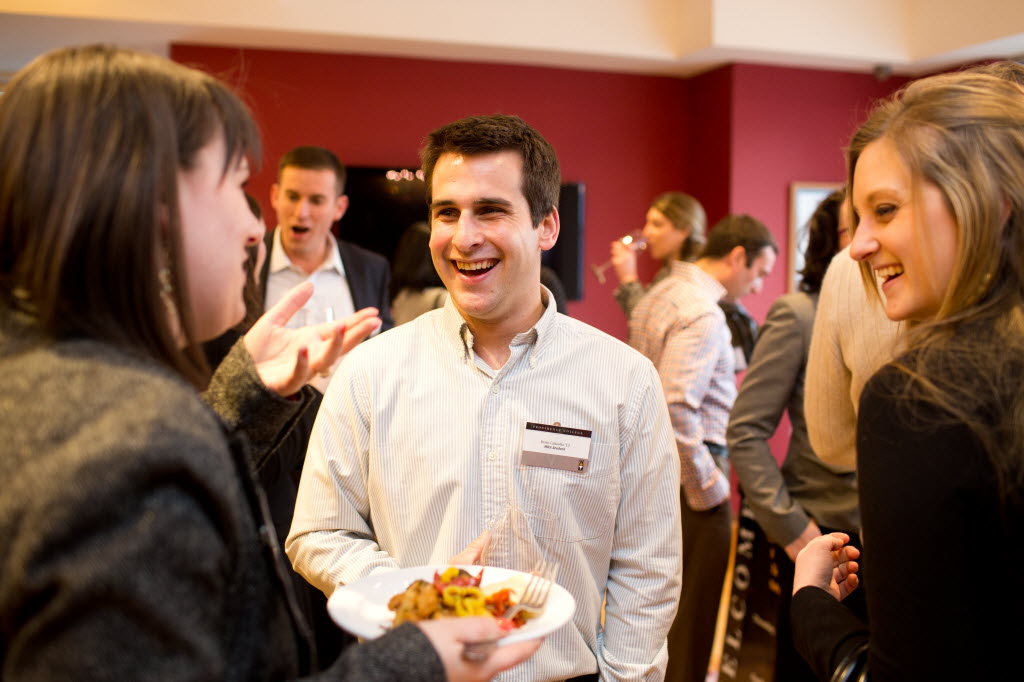 Living in Providence
PC is a vibrant campus located less than 10 minutes from downtown Providence and about an hour south of Boston. The city of Providence is a historic, college-friendly city that serves as capital of the state of Rhode Island. Established in 1636 as one of America's first cities, Providence today is a popular destination of travelers for its historic College Hill, fun events such as WaterFire, and Rhode Island's famous shoreline. Providence is also the home to many companies: G-Tech, Hasbro, CVS, and many more.
Providence is an affordable city situated about an hour south of Boston, and three hours north of Manhattan. PC students enjoy traveling to these cities and find many additional job opportunities as a result of living in the Northeast.
City of Providence
Providence is a city of neighborhoods, each with a distinct character and feel. Explore the European charm of Federal Hill; the history and beauty of College Hill; and the hip, trendy shops and cafes along Thayer Street and Wickenden Street.
Downtown, take in a Friar men's basketball game or a Providence Bruins hockey game at the Dunkin' Donuts Center, see a touring Broadway show at the Providence Performing Arts Center, shop 'til you drop at Providence Place mall, and eat at some of the best restaurants in the Northeast.
Things to do and see in Providence
Hit the Dunkin' Donuts Center for some professional American Hockey League action, a major concert, or to cheer on the Friars in a home men's basketball game.
Catch a Broadway show at the Providence Performing Arts Center (PPAC).
Check out the eclectic collection of stores and restaurants as well as the city's thriving music scene on Thayer Street.
Head to the award-winning restaurants and cafes that thrive in the Old Neighborhood on Federal Hill for a delicious Italian, Mediterranean, Caribbean, Mexican, or Chinese meal.
Soak in the magic of WaterFire, where more than 100 bonfires blaze just above the surface of the three rivers in downtown Providence and are accompanied by world music, vendors, and street performers.
For more information regarding Providence and Boston, check out these websites: