Tuition & Financial Aid
At the Providence College School of Business we understand that a graduate degree is an investment. An investment of your time and money in yourself, your career, your current job, and all your future positions. Providence College graduate programs provide a well-respected education with tuition rates lower than many other area programs.
MBA Program
The MBA Program requires the completion of 12 MBA courses. Courses must be paid for, in full, at the time of registration. MBA students who need to take required prerequisite courses may incur additional tuition and fees that will vary based on where a student decides to take the prerequisite courses.
*Tuition is subject to change, and may increase each year.
**Based on 12 MBA courses; does not include cost of additional pre-requisites/foundation.
M.S. in Business Analytics
The Master of Science in Business Analytics program consists of 10 classes (30 credit hours), pursued on either a full-time or part-time basis. Courses must be paid for, in full, at the time of registration. MSBA students who need to satisfy foundational requirement may incur additional tuition and fees that will vary based how those requirements are satisfied.
*Tuition is subject to change, and may increase each year.
**Based on 10 MSBA courses; does not include cost of additional pre-requisites/foundation.
Fees:
There are no fees in addition to tuition. However, there are non-refundable entry and exit fees upon applying, acceptance and graduating from a PCSB graduate program:
Non-refundable Application Fee (when submitting application)
Non-refundable $250* Enrollment Deposit (reserves spot if admitted to the program )
Non-refundable $220* Graduation Fee (upon completion of the program)
*Fees are subject to change, and may increase each year.
Forms of Payment:
PC accepts tuition payments via credit card, check, in-person, and third-party. Tuition can be paid via CyberFriar with a credit card or electronic check; there are no fees to make online payments. Students have access to the CyberFriar network once being accepted into the program. If a student cannot make the payment via CyberFriar, then the student should send a check or money order (made payable to Providence College) to the Bursar's Office at the following address:
Office of the Bursar
Harkins Hall, Room 400
Providence College
1 Cunningham Square
Providence, RI 02918-0001
Students will not be able to register until payment is received and processed by the Bursar's Office. Students pay for classes at the time of registration. Students with financial aid should work with the Financial Aid Office or Bursar regarding payment.
Students who do not submit payment at the time of registration will be dropped for non-payment. Students dropped from a course(s) who wish to re-register will be allowed registration only on a space-available basis. Students who have been dropped for non-payment and who are re-registered will be charged a $100 re-registration fee and re-registration depends on class availability.
Office of the Bursar
The Bursar's Office is specifically responsible for the billing and collection of tuition and other fees associated with enrollment at the College.
For more information, please visit the Bursar's Office page.
Third-Party Payments
Students whose tuition is paid by a third party employer, government, or any other source must have a letter of authorization at the time of registration. Upon receipt of this authorization letter, bills will be sent to the third party. Students should inform third parties of this policy to ensure that payment is made on a timely basis so they will not be dropped from classes.
Federal Aid
Students enrolled in a PCSB graduate program may apply for federal student aid programs available to graduate students. Students seeking financial assistance should complete the Free Application for Federal Student Aid (FAFSA). The FAFSA should be completed at least four to six weeks before the period in which the applicant plans to enroll. Submission of a completed FAFSA to the Federal Student Aid Programs will prompt the Department of Education to issue an official Student Aid Report (SAR) to the applicant. The College will receive the SAR information electronically to determine eligibility. For additional information about financial aid options and policies, contact the Office of Financial Aid at 401-865-2286 or visit the PC Financial Aid page.
Students using financial aid should confirm with the Financial Aid Office for approval to register for courses.
Graduate Assistantships
Graduate students are eligible to apply for graduate assistantships. Graduate assistantships (GAs) typically work 20 hours per week in a PC office for nine or twelve month positions. These students receive both tuition benefits and a stipend. For those enrolled in an MBA Program, prerequisite courses taken through the Providence College School of Continuing Education (SCE) are included in the tuition remission. However, additional online lab fees are not included by tuition remission. Not all courses may be covered by tuition remission as students must be working in a GA position at the time of taking courses.
Students must be officially enrolled in the MBA Program or the M.S. in Business Analytics program and register for at least three courses per semester to qualify for a GA position. Additional policies and stipulations regarding GA positions can be found on the Financial Aid website.
Students apply for positions through the Financial Aid Office. A listing of graduate assistantships are available online through the Office of Human Resources.
Detailed questions can be directed to the graduate assistantship coordinator, Dr. Brian McCadden at 401.865.2247.
Scholarships
PCSB keeps graduate tuition low and affordable. As a result, scholarships are not available.
Additional Scholarship Resources
There are thousands of organizations that offer scholarships for graduate students. Here are a few online resources that can help you find these organizations and scholarship opportunities: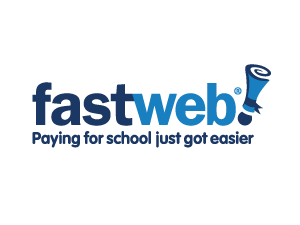 FastWeb is an online resource that helps you find scholarships, and matches you with those that align with the criteria in your profile. Enter things like your strengths, interests and skills, and FastWeb will direct you to the most relevant opportunities. You can also use it to get information about financial aid, jobs, internships, student life, and more. Some of their featured scholarships include the Dr. Pepper Tuition Giveaway and the Niche "No Essay" scholarship. FastWeb also offers career planning advice, interview etiquette and resume building tips.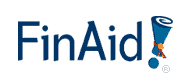 FinAid is a comprehensive online source for student financial aid information, advice and tools. You can search through thousands of scholarships and find those you're eligible for, connected primarily through FastWeb's scholarship search (although they do provide others). They also offer tips and tricks about how to win these awards. FinAid provides tons of helpful information about scholarship fundamentals, including how to be wary of potential scams and the specifics of outside scholarship policies. Bookmark this site as a reference for any college financial questions you may have.
Peterson's is an online resource that lets you search for graduate programs, schools, scholarships and more. They can help you find fellowships and assistantships, work opportunities, and special graduate financial aid for international students.