Campus Resources
Campus Resources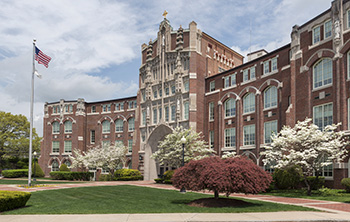 Students are encouraged to contact the following PC offices for assistance.
This office is responsible for maintaining academic records, implementing transfer credit and study abroad evaluation, and coordinating the registration needs for PC.
The Student Success Center is the central hub for academic support. Whether you are a first-year student adjusting to college-level expectations or a senior working to produce a top-notch capstone project, the Center's caring and capable peer tutors, academic coaches, and other full-time staff are here to help you reach your full potential.
Housed in the Student Success Center, this office offers a variety of programs, including Academic Skills, Disability Support, Student-Athlete Services, Tutoring Center, and Writing Center. While some programs are tailored to the needs of specific groups, most services, including tutoring and academic mentoring, are available to all PC students.
This center partners with all students to help them identify, enhance and accomplish their career development, internship, job search, and educational goals in their transition from college to career.
This office provides support to over 100 clubs and organizations, designs and executes a robust and vibrant calendar of educational and social events, and cultivates a sense of school spirit and campus pride. Whatever your curiosity or passion, PC's student organizations provide opportunities to meet and make new friends, explore new interests, and develop leadership skills.
This center is PC's hub for international activity, including the development and coordination of student opportunities abroad, services for international students and scholars, and programming directed toward the development of an internationalized campus.
The Student Health Center provides comprehensive and confidential physical and mental health services for all full-time undergraduate students. The Student Health Center also provides relevant health and wellness programming including screenings on nutrition, physical activity, alcohol and other drug use, tobacco, stress, and general wellness. All visits to the health center are free. There is a charge for any testing or referrals off campus, as well as prescriptions dispensed by the providers.