Friar Leadership and Immersion Program (FLIP)
The Providence College School of Business' Friar Leadership and Immersion Program (FLIP) is an opportunity for students to develop business skills and competencies through professional and career exploration. Students demonstrate their exposure and development in career and business competencies, by attending and participating in experiential activities that are tracked through FLIP. These activities help students to be prepared for careers, develop business skills and become workforce-ready.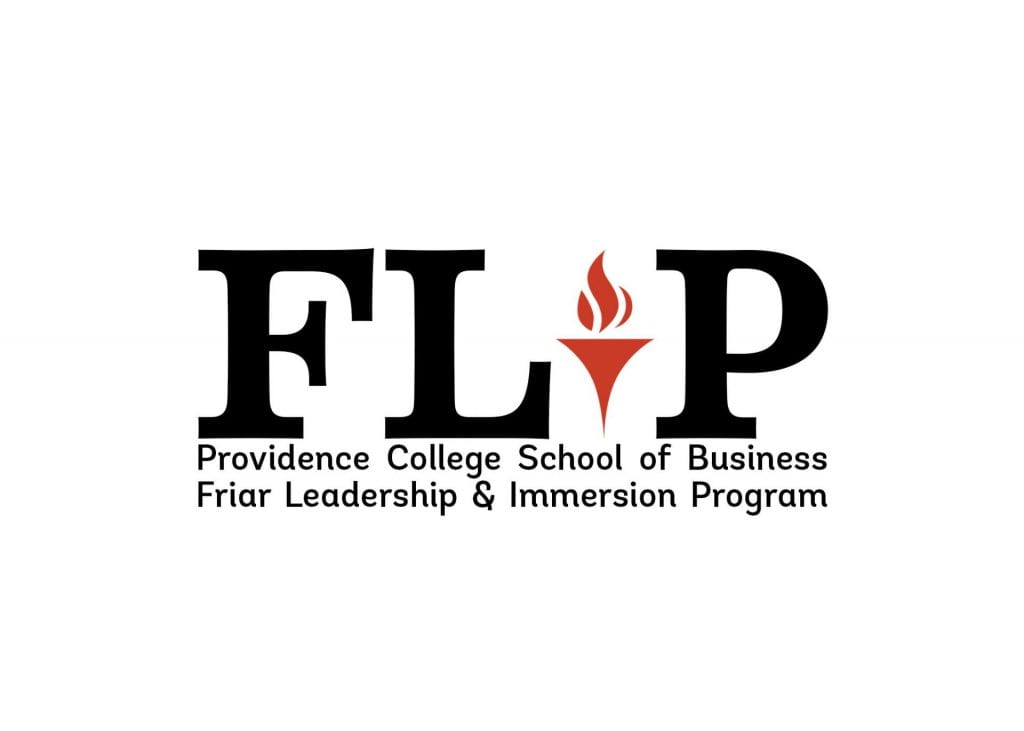 The Providence College School of Business (PCSB) partners with the Career Education and Professional Development Center (CCEPD) to offer experiential learning activities throughout the year, using a technology platform called Suitable. Suitable allows students to track points that are used to determine business competencies, and can also be applied to professional milestones and badges.
The PCSB requires their all first-year business majors to participate in FLIP, and to achieve at least 250 points by the end of their first year. All first year business students are to obtain the FLIP-FYE milestone by the end of their first year. The PCSB strongly recommends all class years to participate in FLIP and to try to achieve the Four-Year FLIP Badge. Additional details regarding the program can be found below
FLIP Rationale and Background
FLIP is designed to enhance the student experience by helping students to track and focus on experiential learning activities, designed to guide students into careers in business, network with alumni and business professionals, and prepare students for their chosen field by developing business skills and competencies. FLIP provides a platform for students to share with recruiters and companies their progress in completing milestones and badges that demonstrate their exposure to business competencies and professional development. Recruiters are most interested in recruiting students who can demonstrate professional development, leadership skills, and campus engagement. Companies have shared that their most engaged employees were engaged college students, meaning those who were involved in experiential activities on and off campus.
In addition, students who participate and receive the FLIP milestones and badges, as well as the Friar Four Career Core badge(s), will be able to demonstrate the following outcomes, skills, and competencies:
Outcomes from the FLIP and the Friar Four Career Core
Develop an experience-based knowledge of their discipline
Engage and reflect on new experiences
Contribute to their communities and learn the value of making a contribution
Understand the needs of others by acquiring cultural awareness and learning to appreciate differences
Acquire managerial skills including: planning, organizing, problem solving, and communicating
Gain exposure to styles of leadership and best practices
Skills the FLIP and the Friar Four Career Core can help develop include:
Application of theoretical reasoning to business problems
Awareness of the decision-making process
Improved communication and interpersonal skills
Ability to critically examine their experiences
Improved oral and written proficiencies
Develop leadership skills
Competencies
Career and Professional Development
Communication Skills
Critical Thinking and Problem Solving
Ethical Decision-Making
Global and Cultural Awareness
Networking and Relationship Management
Teamwork and Collaboration
Technology
Leadership
Through FLIP and the Career Education and Professional Development Center, students can attend and participate in activities, workshops, and guest speaker events focused on the business competencies above, which will help them to meet career and professional milestones and badges.
FLIP Points
The PCSB and CEPDC have partnered to use a technology platform called Suitable to track student participation in FLIP, the Friar Four Career Core, and other competency-based milestones and badges. Students accumulate points by attending and/or participating in experiential learning activities. Points are determined by the level of activity and the competency associated with the activity. There are five levels and eight competencies that lead to a point value for each activity.
Suitable helps students to visualize their pathways and measure their progress in developing professional skills. Students can track their personal pathways, share with employers, and even compare their pathways with other PC students.
Students will be able to learn about experiential learning activities through the Suitable App. Students will then look for QR codes at events that will be used to track student participation and/or attendance. Once Suitable notes that a student attended and/or participated in an event, it applies this event to their pathway.
Point Values, Milestones and Badges
Each experiential learning activity in Suitable is coded with a level and competency. Each competency is worth 10 points, and the levels are as follows:
Level 1: Exposure – 10 points
Level 2: Interaction – 20 points
Level 3: Participation – 50 points
Level 4: Expertise – 100 points
Level 5: Mastery – 150 points
Activities are coded as passive to active using the levels above. There are very few activities that are coded at Level 5 (Mastery), while there are many speakers and fairs coded at Level 1. In most cases, each activity will only be coded as one primary area of competency, although there may be exposure to other secondary competencies. The chart below provides some examples to use as a guide:
First-year business students and new business majors are required to achieve at least 250 points by the end of their first year. Since most new students are still exploring careers, majors, or considering study abroad, there are numerous activities available to first-year students, making the minimum requirement of 250 points easily achievable. To compliment this achievement, the PCSB also encourages first-year students to work to achieve the FLIP-FYE badge.
FLIP-FYE Badge
Students must attend and/or participation in the following activities to achieve this milestone badge: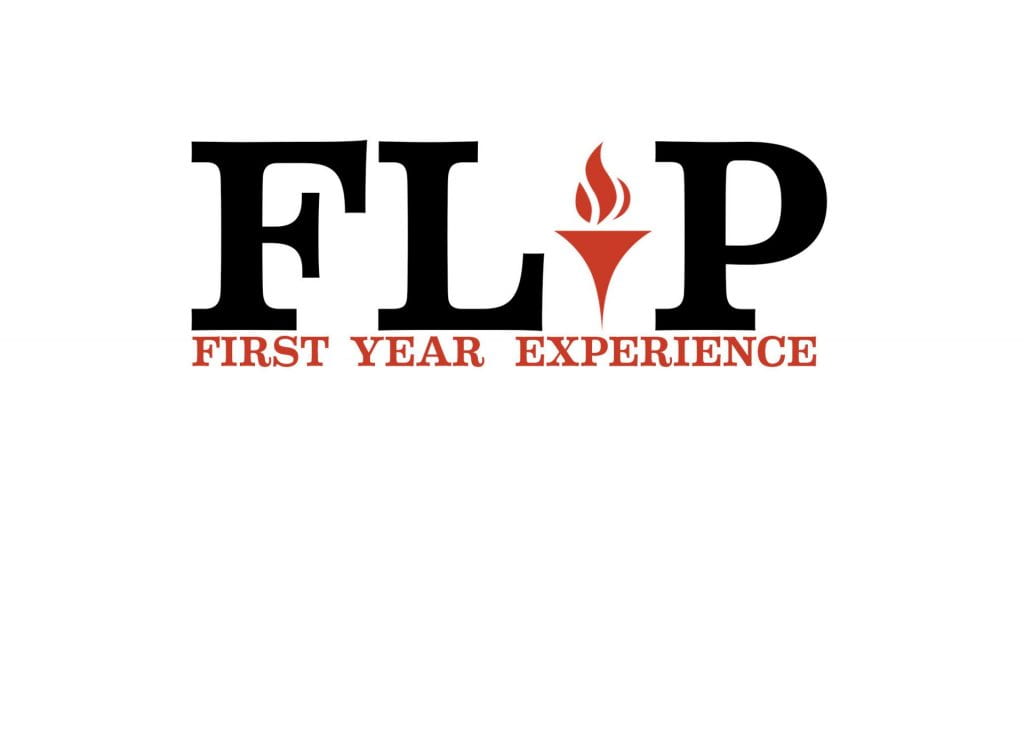 Microsoft Excel Certification
PC Career Expo
First Year Advising Workshops or ACC 470: Introduction to Business or EDU 471: Introduction to Providence College
2 Friar Four Career Core workshops
1 PCSB speaker
250 total points
FLIP points will be earned by attending on-campus functions and participating in activities ranging from career exposure to career readiness. In the students' first year, 250 FLIP points will be earned by attending the PCSB Involvement Fair, the PC Fall Career Expo and Major/Minor Fair, the PCSB Dean's Symposium, the Study Abroad Fair, Friar Four Career Core workshops and other PCSB club events. In subsequent academic years, experiential learning opportunities will become more dynamic and professionally-focused.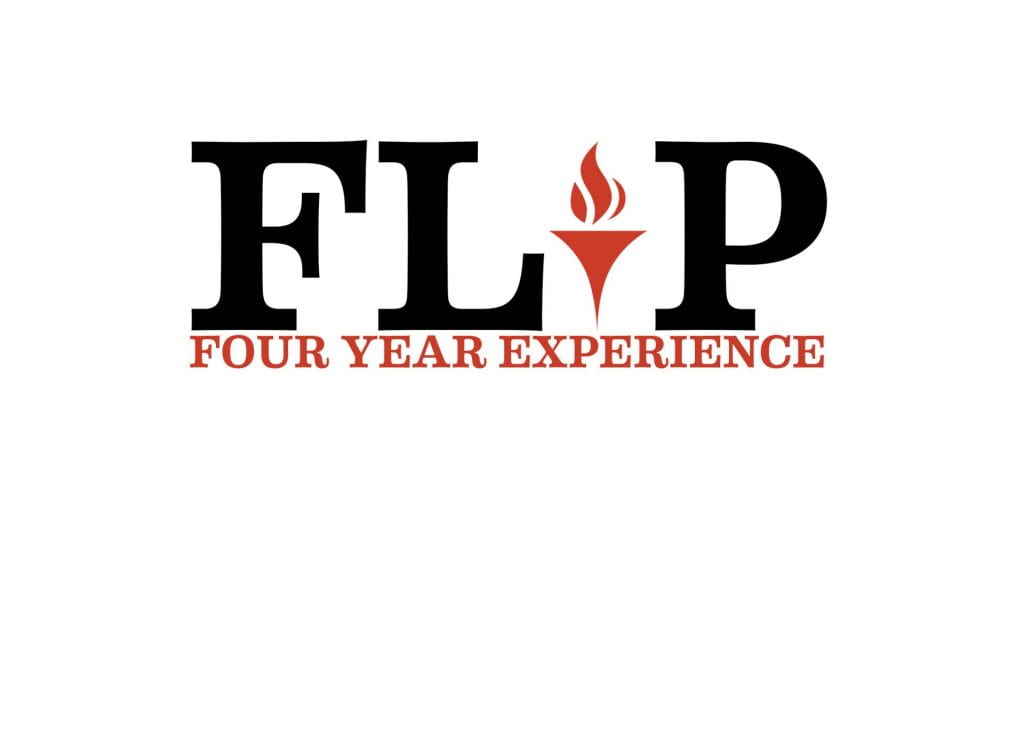 Four-Year FLIP
The PCSB is working with the CCEPD to develop a four-year FLIP badge for PCSB majors. This is a work in progress, and will be introduced in late Fall 2019. Please check back for details.
Accumulating FLIP and CCEPD Points, Milestones & Badges
The Suitable platform will apply all experiential activities. The chart below illustrates how FLIP and CCEPD points are accumulated:
| Sample Activity | Level | Competency | FLIP Points |
| --- | --- | --- | --- |
| PCSB Involvement Fair | 1 | Career & Professional Development | 10 |
| PC Study Abroad Fair | 1 | Career & Professional Development | 10 |
| PC CCEPD Workshop | 1 | Career & Professional Development | 10 |
| PC Career Expo | 1 | Career & Professional Development | 10 |
| First Year Advising Workshops (FYAW) | 1 | Career & Professional Development | 10 |
| Friar Sales Showcase | 2 | Networking & Relationship Management | 20 |
| RI Conference on Values Based Leadership | 3 | Networking & Relationship Management | 50 |
| Microsoft Excel Certification | 2 | Technology | 20 |
| Microsoft Excel Certification Workshops | 3 | Technology | 50 |
| Internship | 3 | Career & Professional Development | 50 |
| International Internship | 4 | Global & Cultural Awareness | 100 |
| International Internship in a Foreign Language | 5 | Global & Cultural Awareness | 150 |