MBA Admission
Admission Process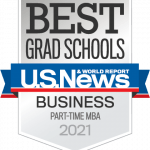 Providence College MBA Program seeks to enroll students who are ready for the academic rigor of graduate study, willing and able to meaningfully contribute to their courses, and prepared to experience working in industries that would encourage an interactive and vibrant learning community.
START YOUR MBA APPLICATION HERE
Step One
Complete and submit the online application form and pay the application fee. The non-refundable $55.00 USD fee must be paid before the application can be processed. In preparation of submitting the application for admission, please have your resume ready for upload, and complete your personal essay. You will also request two recommendations via the online application. It is encouraged to submit the online application form first and foremost and, then, submit other items, such as transcripts and scores. In so doing, students will be able to track their application status online and the MBA Program Office can contact the student with upcoming deadline information.
Personal Statement: Your essay should address the following areas in 500 words or fewer:
Your reason for pursuing graduate study at Providence College.
Your academic background and work experience that qualifies you for the admittance to the MBA program and how this applies to your future plans or career goals.
Other information that may be of special interest or extenuating circumstances that you would like the program to know about your candidacy
Two Recommenders: When completing the online application form, you will be prompted to enter the information of two recommenders. Be sure to click 'send to recommender' upon filling in this information. The recommenders will receive an email with a link to complete a recommendation form. The Program encourages applicants to select faculty members from their undergraduate major or minor and/or employers. No more than two recommendations is preferred.
Tips on Recommendations:
Academic recommendations are preferable. Select instructor(s) from your Undergraduate major who are able to speak about your academic performance and ability to perform MBA-level work.
For applicants who are no longer in contact with their Undergraduate professors, professional recommendations should be submitted by a current or former supervisor. This is preferably someone who has known you for some time who is familiar with your skills, abilities, and personality.
Formally ask your two recommenders, roughly three-to-four weeks prior to the application deadline, if they are willing to submit a recommendation. Provide them with details, such as the deadline and let them know that they will receive an emailed link from the application site. The MBA recommendation form should not take too long to complete and is required; letters are optional. All items must be received by the application deadline to be considered.
Use caution when entering the recommenders' email address in the online application; check for accuracy.
You may send reminder links to your recommenders through the application site as the deadline approaches.
Note: Not all materials are required when the online application form is submitted; students are encouraged to submit the online application form before submitting other items. All other items must be in by the posted deadlines to be considered for a decision.  Items cannot be released once submitted to the PC MBA Program.
The applicant is responsible for seeing that recommendations are submitted by the application deadline.
Step Two
Send to the MBA Office:
Official Transcripts: The MBA Program requires transcripts from all previously attended post-secondary educational institutions. This includes both complete and incomplete degrees/studies in the U.S. and non-U.S. institutions. If the official transcript(s) are not in English, the transcripts will need to be officially translated and evaluated. (Applicants may refer to the Center for International Studies website) All transcripts must be sent from the academic institution to the MBA Program Office in sealed envelopes. All official e-transcripts should be sent to mba@providence.edu.
GMAT/GRE Score Reports*: MBA applicants are required to take either the GMAT or GRE exam. The Providence College MBA Program will waive the GMAT or GRE requirement for admission consideration if the applicant proves to the satisfaction of the MBA Program, at least one of the following:
An earned baccalaureate degree in a business major, from a business program accredited by the Association to Advance Collegiate Schools of Business (AACSB), with a cumulative undergraduate GPA of at least 3.50.
An earned terminal graduate degree (PhD, MD, JD, etc.) from an accredited institution.
United States business licensure, e.g. CPA or CFA.
An earned baccalaureate degree from an accredited institution, in any major, with a cumulative undergraduate GPA of at least 3.00 and a minimum of five years of post-baccalaureate professional managerial work experience, including supervisory roles, with increased responsibility over that time period.
Completion of 5 semesters of full-time coursework (minimum of 75 credit hours) in a business major (accountancy, finance, management, and marketing) with a minimum cumulative GPA of 3.50 at Providence College.
Is a member of the Beta Gamma Sigma International Business honor society.
Completion of the Business Analytics, Sports Management, or Change Leadership Management Graduate Certificate Program at Providence College (must be applied within the year of completing the certificate program).
*Students who would like to request one of the GMAT or GRE waivers listed above should submit a GMAT Waiver Request form to mba@providence.edu. NOTE: Applicants looking for a GMAT waiver should refrain from sending scores to the MBA Program Office. Any score received is automatically considered as part of student's application. If a waiver is not accepted, the applicant must then see that scores are sent to Providence College. MBA applicants are responsible for ensuring that GMAT and GRE scores are released to the MBA program, within five years of taking the exam. The PC MBA code is 3406. The MBA program has no minimum GMAT or GRE score, however, we do review the overall score, as well as the sub-scores. 
Step Three (International Students Only)
Submit the following:
Official TOEFL scores, with a score of at least 100 (internet based), taken within the last 2 years
Official transcripts, translated
International students accepted should be prepared to obtain a student visa
The online application form and all other materials must be submitted by the listed deadlines for admission consideration.
Application materials may be sent via email or mail:
Providence College
MBA Program, 135 Ryan Center
1 Cunningham Square
Providence, RI 02918
mba@providence.edu
401.865.2294
The MBA Program seeks students with strong intellectual and interpersonal skills. We holistically review applications, focusing on academic achievement, professional development, career goals, and personal characteristics. We review applicant transcripts and GMAT sub-scores and take many factors into consideration. The Program has no minimum GPA or GMAT requirements. However, the average GPA and GMAT/GRE scores listed below may be used as a guide. Applicants are encouraged to earn a 50% or higher in Verbal Reasoning, a 25% or higher in Quantitative, and a 5 or above in Analytical Writing Assessment on the GMAT. 
| | |
| --- | --- |
| Criteria | Range |
| GMAT | 530 |
| Undergraduate GPA | 3.42 |
Check Application Status
MBA applicants are responsible for monitoring their application. Applicants can monitor their application status online. The MBA Program will email applicants once all application materials have been sent to the MBA Program and the application is complete. To protect the privacy of our applicants, we do not release the application status or decision via non-official email, phone, or fax. In addition, we do not discuss an applicant's status with anyone except the applicant. 
Admission Notifications
The MBA Program will only review completed applications. Once an application is complete, the MBA Program will send an email indicating that the application is being reviewed. After the application is reviewed, the MBA Office will send the applicant an email with an attached letter confirming the admission decision within approximately four to six weeks. Students typically receive one of the following admission decisions: Offer of admission, interview invitation, denial of admission, denial with an option to reapply, conditional admission, or waitlist offer.
Offer of Admission
If an applicant is admitted into the MBA Program, he or she will receive an acceptance letter and admission packet. The student will need to return his or her acceptance materials and enrollment fee to the MBA Program within 30 calendar days from the date of the acceptance letter, unless otherwise noted on the admission letter. If a student fails to send in his or her acceptance materials and enrollment fee to the program within the deadline, the applicant forfeits his or her spot in the MBA Program.
After the MBA Office has received the non-refundable enrollment fee and acceptance packet, the office will contact the student regarding a mandatory orientation session and math module and information on course registration. Admitted students are required to attend the new student orientation before registering and beginning their first term. Failure to attend orientation and submission of required math modules, may lead to MBA admission revocation and/or the placement of an academic hold on the student's account.
Denial of Admission
An applicant may receive a letter via email confirming that he or she has not been accepted into the MBA Program. An applicant may also receive a letter offering the option to work with an MBA Program Advisor for application coaching and recommendations. This letter is sent to students whose applications are competitive, with the exception of GPA, GMAT, or TOEFL. In this case, the Program will deny the student's application, but the students will contact the MBA Program Office for guidance. The request is typically made to students with a lower GMAT score.
Waitlist Offer
Applicants who are waitlisted will receive a letter via email confirming waitlist status. This means that the student's application is competitive for admission for that term, but that the Program may not have capacity to accept that student. The letter will ask the applicant to contact the MBA Office to confirm whether he or she would like to remain on the waitlist until an opening is available to begin the Program for that semester. A student can request to be evaluated for admission for the next term.
Conditional Admission
Very few students are considered for conditional admission. These applicants will receive an email confirming they are admitted contingent upon specific conditions, such as maintaining a minimum GPA their first semester. If the student fails to meet the conditions of their acceptance, a hold will be placed on their account, and they will be removed from the Program.