Frequently Asked Questions
Admission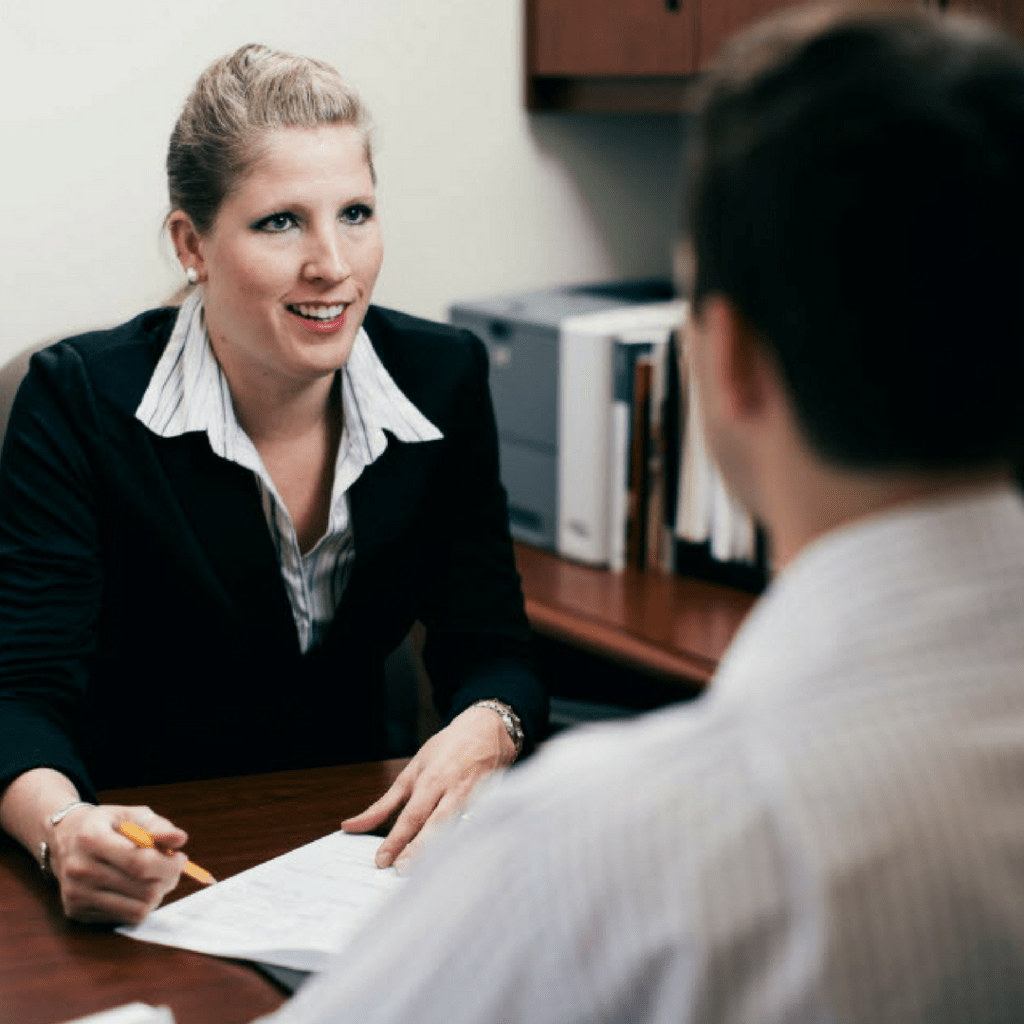 Do I need to be an undergraduate business major or have a bachelor's degree in business to apply?
All Undergraduate degrees are acceptable for the MBA Program. You do not need to have a business Undergraduate degree. However, there are other prerequisites you will need to complete as part of the MBA degree. Please see the Prerequisites Page for details.
Does the MBA Program offer full-time spring admission?
Yes, applicants can apply for fall, spring, or summer semesters. Please see the Admissions page for more details.
I applied for admission in a previous year and was denied. How would I reapply?
The MBA Program keeps application materials for only one year. Students interested in reapplying should contact the MBA Program to discuss their application and determine what admission materials are still on file and what they need or want to add.
How do I apply for graduate assistantships?
You may apply for graduate assistantships through the Providence College employment website. We recommend checking the website frequently and starting the assistantship process as soon as possible.
Are admission interviews required?
In some cases, the MBA Program will contact the applicant and request an interview.
How long does it take for the MBA Program to make an admission decision?
The admission review process generally takes four to six weeks from the date the application is complete. 4 + 1, Accounting Cohort and international students have formal administrative dates, which can be found on the Admissions page.
How long does it take to complete the MBA Program?
Generally, the Program takes one to two years to complete. This timeframe will vary depending on how many courses are taken per term and how many prerequisite courses need to be completed. The Curriculum page has additional information, including sample program plans.
Am I required to take the GMAT or GRE?
GMAT and GRE waiver criteria are listed on the Admissions page. If the student believes they qualify for a waiver, a GMAT/GRE Waiver Request Form (also available on the Admissions page) should be submitted to the MBA Office.
How do I prepare for the GMAT or GRE?
There are many resources to help with GMAT preparation. For the GMAT, applicants should start by visiting mba.com. For the GRE, students should visit https://www.ets.org/. The PC Office of Academic Studies (OAS) also offers GRE prep courses for PC students. Please check the OAS website for updated information. In addition, many college campuses and private companies offer GMAT and GRE prep courses.
Where do I register for the GMAT or GRE?
You can register for the GMAT at mba.com. You can register for the GRE at https://www.ets.org .
If I provide my GMAT or GRE score report, can you tell me how competitive I am for admission into the MBA program?
The GMAT or GRE score is only one factor that the MBA Office uses to determine admission into the Program. The Student Profile is a helpful tool to gauge your score in relation to other PC MBA students.
What is the minimum GMAT or GRE score?
There is no minimum GMAT or GRE score. However, the program does review all sections of the exams and will also holistically review your application.
I've taken the GMAT or GRE more than once — what score will the committee use?
The Program will review all of your GMAT or GRE scores available on the report, as well as all sub-scores.
I need to have my score report sent to PC. What is your school code?
The Providence College school code is 3406.
MBA Program
How do I determine if I am a 4 + 1, accounting cohort, full-time, or part-time MBA student?
In order to determine your specific program, please read the Programs page or contact the MBA Office. 4 + 1 students: The 4 + 1 MBA Program is specifically designed for Providence College undergraduates business majors and business studies minors to obtain their MBA in approximately one year after graduation. Accounting Cohort: Designed for students who hold an Accounting degree and are looking to sit for the CPA. Cohort MBA core courses are accounting-focused. Full-time students: The full-time MBA Program is designed for graduates to continue their education as full-time students. Part-time students: The part-time MBA Program is designed for professionals and graduates who need flexibility to continue their education.
Are there any additional fees after being accepted into the Program?
There is a non-refundable $250.00 enrollment fee that must be paid to complete official acceptance into the Program; this will save your spot in the Program. At the time of graduation, students will pay an additional, separate graduation fee.
What happens after being accepted into the program?
Students admitted into the MBA Program will receive an acceptance packet in addition to the acceptance letter. Students should review this packet and contact the MBA Office with any questions. Students must return the completed packet and their enrollment deposit to the MBA Office within 30 calendar days of the date on their acceptance letter unless otherwise noted on the admission letter. A logon and password letter is mailed to students within two weeks of receipt of the Letter of Intent and deposit. Students will receive additional information regarding a mandatory academic advising session and new student orientation and course registration. These session(s) are mandatory and non-attendance may lead to a delay in starting the academic term and/or the placement of a hold on your account, preventing registration.
When do I register for classes? Admitted students are required to attend an academic advising session and orientation before beginning their first term. Students may register after attending these sessions.
When do classes start?
Students may refer to the Graduate Academic Calendar for semester and term dates.
How do I find the class schedule and register for classes?
Students may find course offerings and register for courses on CyberFriar. Login information is mailed to students one to two weeks after the Letter of Intent and deposit are received. Course schedules are also emailed to students one term in advance of registration.
How many classes do I take a term?
Part-time students take 1-2 courses per semester. Full-time students take 3-4 courses per semester. 4+1 and Accounting Cohort students take 4 courses per semester. All students are limited to one course during winter session.
How many core courses are there? How many electives must I take?
The MBA Program requires a total of 12 courses: ten core courses and two electives. Depending upon the student's undergraduate preparation, up to nine prerequisite courses may be required. Students also have the option to waive certain courses, which must be replaced with an additional elective; all students must complete 12 courses to graduate from the program. Please refer to the MBA Curriculum Summary for the Program of your interest on the MBA Program page.
When are classes offered? Are there evening classes?
Currently, fall and spring MBA courses are held Monday-Thursday: 4:00 pm to 6:30 pm and 7:00 pm to 9:30 pm. In the fall and spring, courses typically meet one evening a week. There are two summer sessions, summer I and II. Courses are typically two days a week for five weeks from 6:30 pm to 10:00 pm. Winter courses and other accelerated courses may run all day, weekends, and sometimes evenings, such as three weekends, 9:00am-6:00pm. Students can view class meeting dates and times on CyberFriar.
If I am enrolled in another MBA program, can I transfer to PC?
Yes, a student can apply to transfer from another MBA program to PC's program by submitting an application. Refer to the Admissions page for details on applying.
How many credits can I transfer?
A student may transfer up to six credits from another AACSB-accredited graduate program. Please see the Curriculum page for more details and policies on transferring credit.
Does the MBA Program require work experience?
The MBA Program requires work experience. However, applicants with limited work experience are encouraged to apply. All students who do not have significant full-time business-related work experience will be required to complete an internship as part of the degree program, within the first semester of beginning the program. Exceptions are made on a case-by-case basis via a formal petition. Additional information regarding this requirement can be found on the Curriculum page.
Is calculus required?
Calculus is a required prerequisite of the MBA Program. Please see the Prerequisites page for the list of prerequisites.
How do I transfer credit for a prerequisite?
The MBA Office will determine which prerequisites have or have not been fulfilled after reviewing the student's transcript(s) and application. A student may request that their prerequisites be reviewed again, but the office may request syllabi for the courses for a second review. Students who need to fulfill a prerequisite course should gain approval for the course before taking it to be certain it will transfer. The student should send a description and syllabus for the Program to review.
International Students
Do you accept IELTS instead of the TOEFL?
The International English Language Test System (IELTS) may be taken as an alternative to the TOEFL. Minimum score: 7.0. Tests must have been taken within the past two years. Refer to the Office of Admissions site for more information.
My native language is not English, but most of my college courses were taught in English. Do I still need to take the TOEFL?
If you completed your undergraduate degree in the United States, you may ask the MBA Program to determine if you are eligible to have the TOEFL waiver.
What is the minimum score for the TOEFL?
The minimum TOEFL score for admission is 90 (Internet-based test). Minimum score of 577 (PBT) or 90 (IBT with a minimum of 20 in each sub-score) is needed for consideration. Refer to the Office of Admissions site for more information.
As an international applicant, do I need to submit evidence of financial support with my application?
Yes, the student must submit a notarized statement of support from the student's sponsor and evidence of the student's or sponsor's financial resources no more than 90 days prior to submission. This should include the three most recent consecutive bank statements documenting the availability of the required funds from each sponsoring individual (e.g. student, family member, organization, etc.).