Frequently Asked Questions
The Providence College School of Business is pleased that you are interested in learning more about PC's Graduate Business Programs! We encourage you to attend an information session or reach out via email to set up an advising consultation if you have any further questions after reviewing this information.
Admission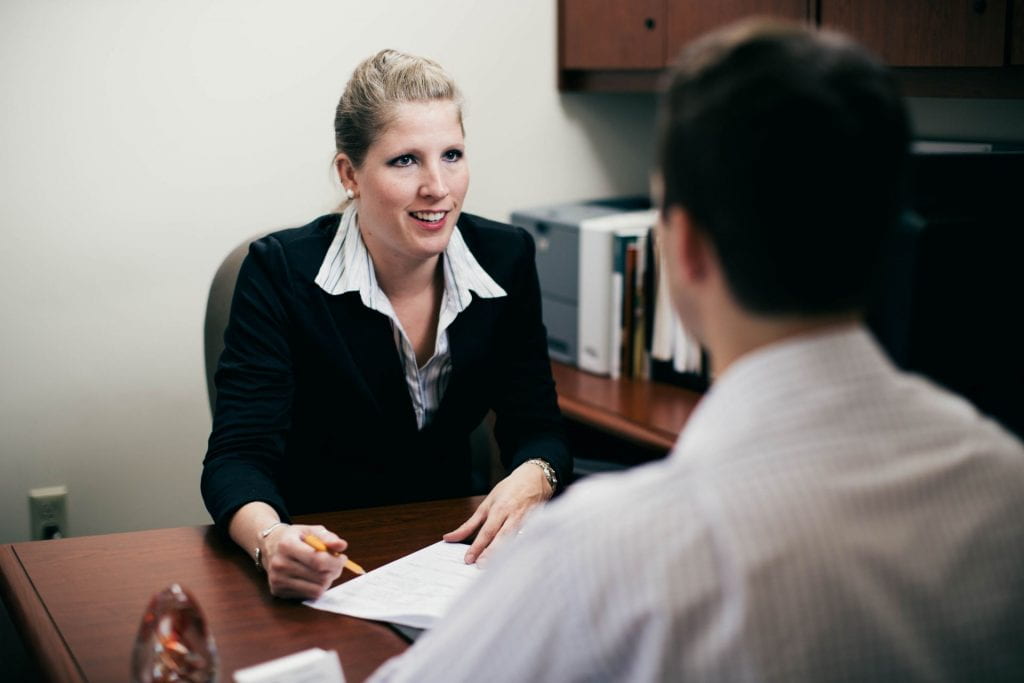 Applicants who have a bachelor's degree in any discipline are encouraged to apply to either the PC MBA or MSBA Program. However, there are other prerequisites you will need to complete as part of the MBA or MSBA degree. Please see the prerequisites tab on the MBA curriculum page or on the MSBA curriculum page for details.

Applicants to the MBA Part-Time and Full-Time programs can apply for a fall, spring, or summer semester start. Please see the Admissions page for more details.

The admission review process generally takes four to six weeks from the date the application is complete. 4 + 1, Accounting Cohort and international students have formal administrative dates, which can be found on the Admissions page.

Completion times depend on which program you choose, how many classes you take each semester, if you take accelerated classes, and how many prerequisites your previous education satisfies. We recommend you attend an information session or speak to an advisor about your specific circumstances.

Generally, the 4+1 MBA Program and the Accounting Cohort program take 12-15 months to complete; the Full-Time MBA program takes one to two years to complete; the Part-Time MBA Program will take 2+ years to finish.

The Full-Time M.S. in Business Analytics (MSBA) program is completed in one year and the Part-Time MSBA program is completed in two years.

The MBA curriculum page and the MSBA curriculum page have additional information, including sample program plans.

You may apply for graduate assistantships through Handshake. We recommend checking Handshake frequently and starting the assistantship process as soon as possible.

The PCSB Graduate Programs Office keeps application materials for only one year. Students interested in reapplying should contact the PCSB Graduate Programs Office to discuss their application and determine what admission materials are still on file and what they need or want to add.

In some cases, the PCSB Graduate Business Program Offices will contact the applicant and request an interview.

The GMAT or GRE are required application to the PC MBA programs. Waiver criteria are listed here. If the student believes they qualify for a waiver, a GMAT/GRE Waiver Request Form should be submitted to the Graduate Business Programs Office.

MSBA part-time and full-time program applicants are not required to take the GMAT or GRE exam.

There are many resources to help with GMAT preparation. For the GMAT, applicants should start by visiting mba.com. For the GRE, students should visit ETS. The PC Office of Academic Studies (OAS) also offers GRE prep courses for PC students. Please check the OAS website for updated information. In addition, many college campuses and private companies offer GMAT and GRE prep courses. 

You can register for the GMAT at mba.com. You can register for the GRE at the ETS website.

There is no minimum GMAT or GRE score. Applications are reviewed holistically, which means we will consider all portions including the scores, the GPA, recommendations, and the personal statement. The GMAT/GRE is only required when applying to the MBA program.

For MBA Programs that require the GMAT/GRE, graduate admissions officers will review all of your GMAT or GRE scores available on the report, as well as all sub-scores.

The Providence College school code is 3406.
Graduate Business Programs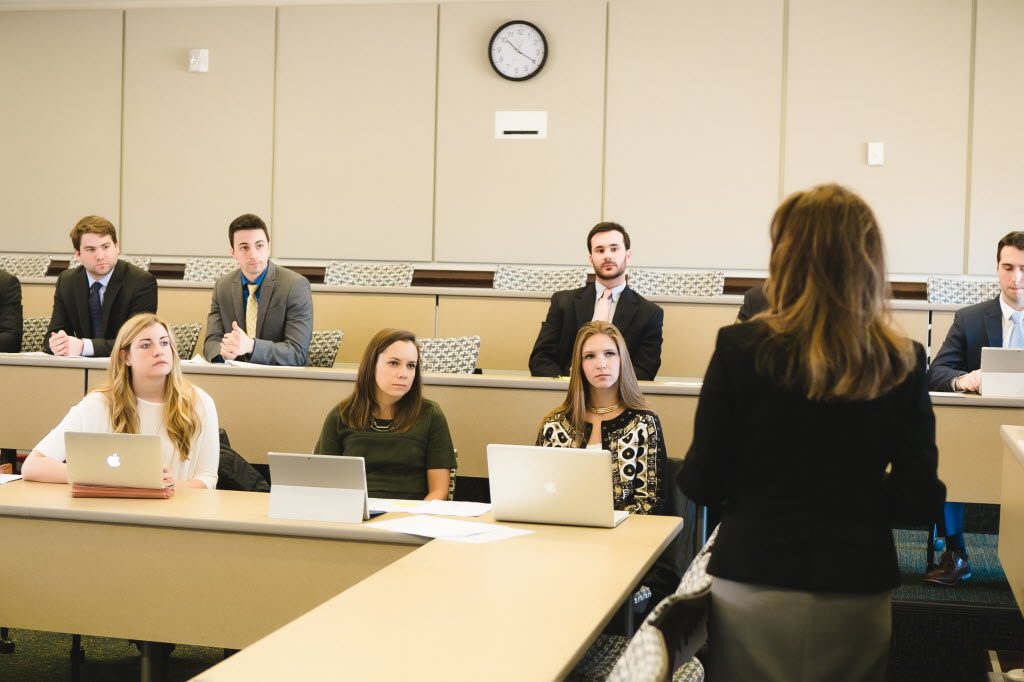 To determine your specific program, read the programs page or contact the MBA Office.

4 + 1 Students: The 4 + 1 MBA Program is specifically designed for Providence College undergraduate business majors and business studies minors to obtain their MBA in approximately one year after graduation.

Accounting Cohort: Designed for students who hold an accounting degree and are looking to sit for the CPA. Accounting Cohort MBA core courses are accounting-focused.

Full-Time Students: The PC Full-Time MBA Program is designed for graduates from any college and any major to pursue their MBA as full-time students.

Part-Time Students: The PC Part-Time MBA Program is designed for working professionals and graduates from any college and any major who need flexibility in pursuing their MBA.

There is a non-refundable $250.00 enrollment fee that must be paid to complete official acceptance into a PC graduate business program. This deposit saves your spot in the program. At the time of graduation, students will pay an additional, separate graduation fee.

Students should complete an individualized program of study after being admitted, and work with an advisor. The advisor can assist the student with registering once classes are selected.

Courses are listed in CyberFriar, which is the PC registration system for students. Login information is mailed to students one to two weeks after the Letter of Intent and deposit are received. Course schedules are also emailed to students one term in advance of registration.

Part-time students take 1-2 courses per semester. Full-time students take 3-4 courses per semester. 4+1 and Accounting Cohort students take 4 courses per semester. Students may take 1-2 courses in winter session.

M.S. in Business Analytics students can view their course sequence on the MSBA curriculum page.

All MBA students must complete twelve MBA-level courses and MSBA students must complete ten. Pre-requisite courses may be required in addition, depending on the student's academic background. Please refer to the MBA Curriculum page and MSBA Curriculum page for more information.

In fall and spring, courses typically meet one evening a week, 7:00-9:30 p.m. or 4:00-6:30 p.m. for fifteen weeks. There are two summer sessions, Summer I and II, during which courses are typically two days a week for five weeks from 6:30 pm to 10:00 pm. Winter courses and other accelerated courses may run all day, weekends, and sometimes evenings, such as three weekends, 9:00 a.m.-6:00 p.m. Students can view class meeting dates and times on CyberFriar.

The MBA Office will determine which prerequisites have or have not been fulfilled after reviewing the student's transcript(s) and application. A student may request that their prerequisites be reviewed again, but the office may request syllabi for the courses for a second review. Students who need to fulfill a prerequisite course should gain approval for the course before taking it to be certain it will transfer. The student should send a description and syllabus for the Business Graduate Programs Office to review.

Students may complete pre-requisites while they are enrolled in the PC MBA Program.

M.S. in Business Analytics students must have statistics from their undergraduate years or take this course prior to beginning the MSBA program.

The MBA Program requires work experience. However, applicants with limited work experience are encouraged to apply as there are multiple ways to meet this requirement. Additional information regarding this requirement can be found here. The M.S. in Business Analytics Program does not require work experience.

Students must apply to the MBA or M.S. in Business Analytics (MSBA) program for admission. If admitted, a review of your previous MBA or MSBA courses will be completed. Up to two graduate courses (6-credits) from another AACSB-accredited institution can be transferred in with our approval. After admission to the program, the student would be required to submit syllabi to the Program Office for review.
International Students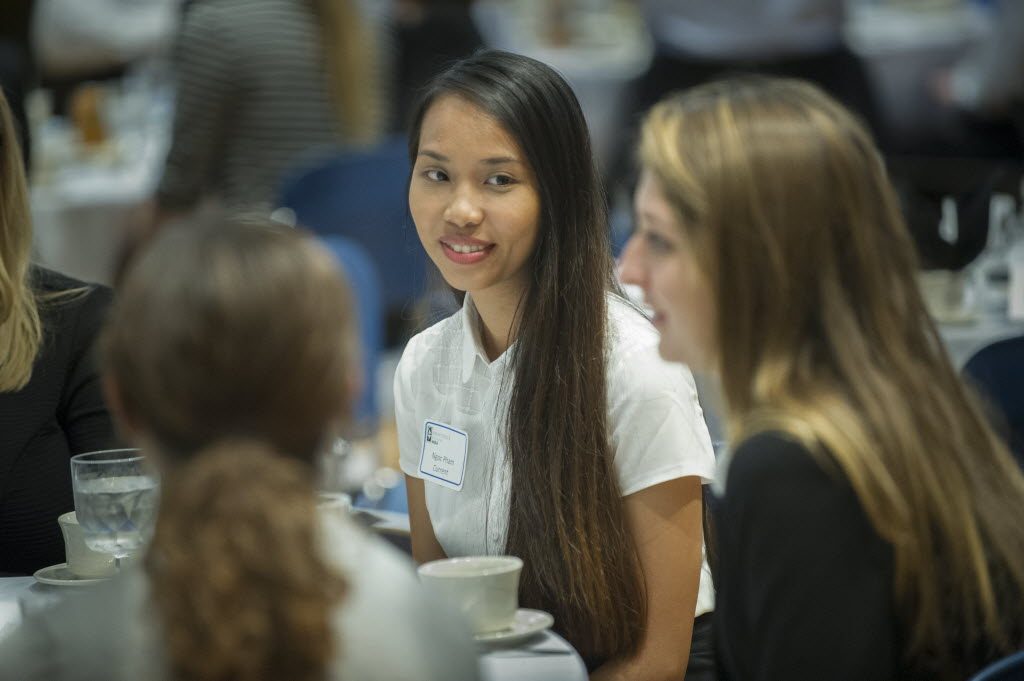 The International English Language Test System (IELTS) may be taken as an alternative to the TOEFL. Minimum score: 7.0. Tests must have been taken within the past two years. Please refer to the Office of Admissions site for more information.

The minimum TOEFL score for admission is 90 (Internet-based test). Minimum score of 577 (PBT) or 90 (IBT with a minimum of 20 in each sub-score) is needed for consideration. Refer to the Office of Admissions site for more information.

Yes, the student must submit a notarized statement of support from the student's sponsor and evidence of the student's or sponsor's financial resources no more than 90 days prior to submission. This should include the three most recent consecutive bank statements documenting the availability of the required funds from each sponsoring individual (e.g. student, family member, organization, etc.).

The PC M.S. in Business Analytics Program is not currently STEM-designated as defined by the U.S. Department of Homeland Security.