Visit Us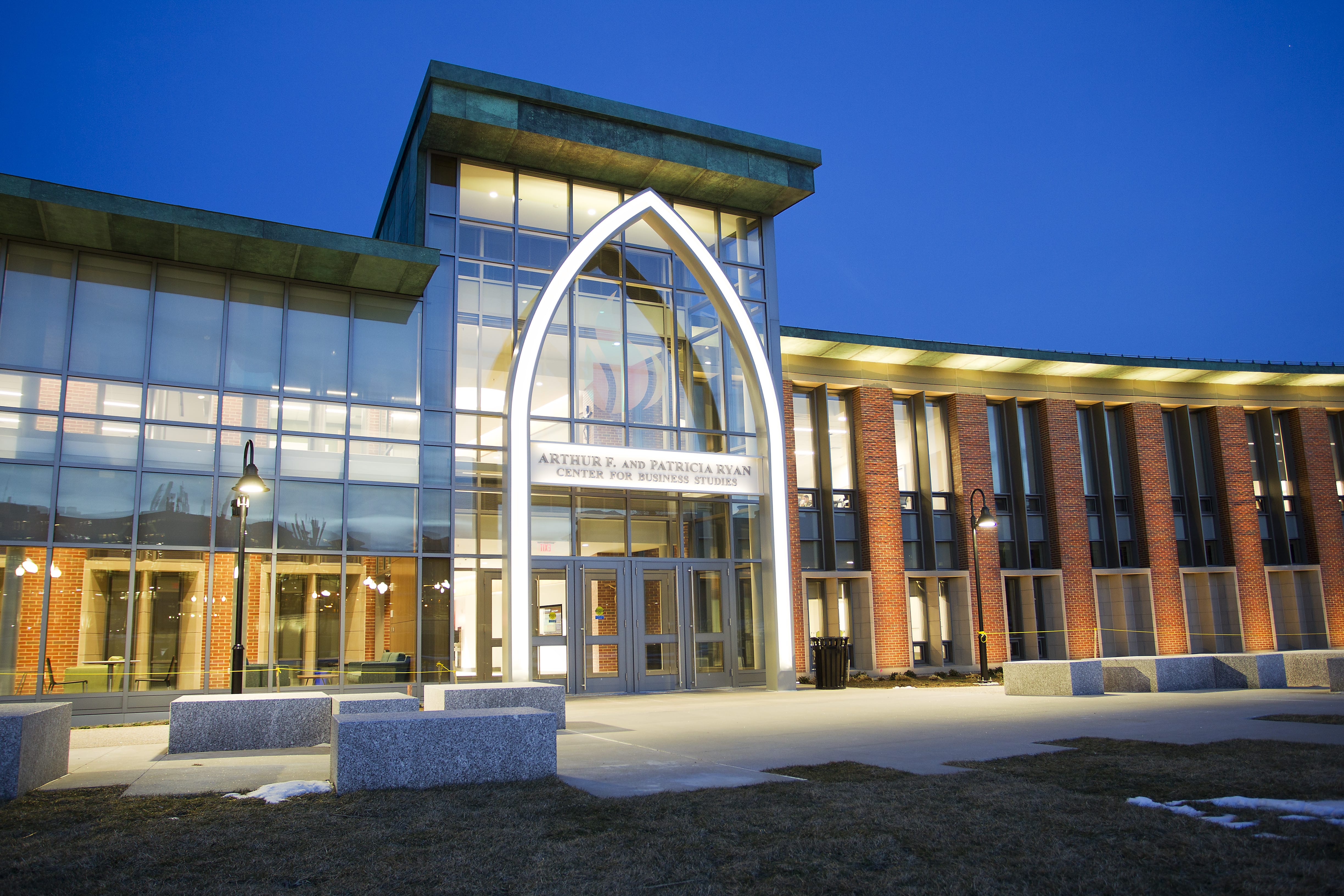 If you want to learn more about the Providence College MBA program, attend one of our information sessions, visit us on the road, or schedule an appointment.
Sign up for an information session online.
---
Schedule an Appointment
Call the MBA Office at 401-865-2294 for help with general information and questions about the MBA Program. The MBA Program will schedule one-on-one meetings, but we encourage students to attend an information session.
---
What People Are Saying After Visiting:
Thank you so much for your help during our meeting last week. Your answered all of my questions, and your support was greatly appreciated. I'm also very happy to let you know that I've officially applied to Providence College's MBA Program, and I couldn't have made this decision without your help.
Having attended other MBA info sessions in the past,  I was very impressed with the information covered, the materials/brochures, and overall format/structure of the event. I also really enjoyed the information about the design of the new building.  The facility will be a great asset to the business school and its students. The best part was networking and meeting prospective students and alumni of the program.
This was my first look into an MBA program after 15 years in the business world. PC MBA has set the bar high. Very warm and fuzzy feeling! Thank you for a very impactful and educational evening.
---
PC MBA Program on the Road
Check back soon or attend attend one of our information sessions!
---
MBA Office Address and Contact Details
Providence College 1 Cunningham Square 135 Ryan Center Providence, RI 02918 (401) 865-2294 mba@providence.edu For information on visiting campus, directions, campus map, and accommodations, see the Campus Map & Directions.
---
Hours of Operation
Monday, Thursday, Friday: 8:30 a.m. to 4:30 p.m.; Tuesday & Wednesday: 8:30 a.m. to 7 p.m. (Please note that the office closes at 2 p.m. on Fridays May-August.) The MBA Office closes for major holidays. Please call ahead to be certain the Office is open.
If you are a person with a disability and require an assistive device, service, or other accommodation to participate in this event, please contact our Central Reservations coordinator in advance of the event at 401-865-2070.