MS in Business Analytics Degree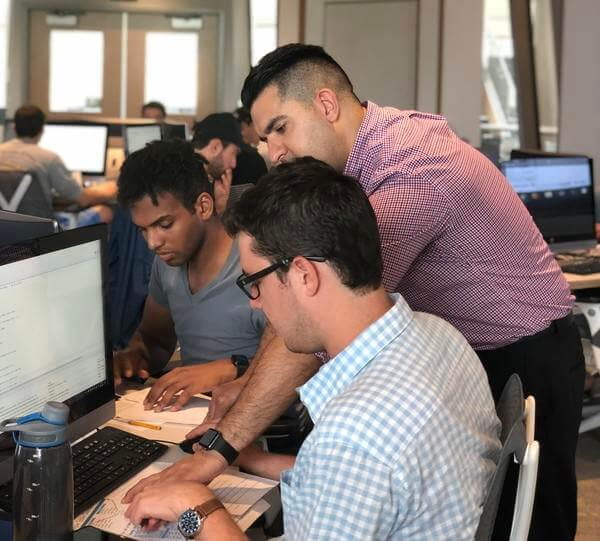 Our data-rich world provides abundant opportunities for those who thrive on making strategic decisions based on analytics. Those who seek hidden opportunities and solutions in the complex data collected every day. People capable of relaying data-enabled insights in concise and compelling ways. Big data means countless opportunities for future leaders with the skills to harness, interpret, and leverage data that drives change.
The Providence College Master of Science in Business Analytics (MSBA) degree program is your key to entering the booming business analytics field. The PC MSBA is a rigorous, quantitative program that blends best practices from math, computer science, finance, and operations management. As a result, you learn more than the field's current programs. You also learn the critical thinking skills required to adapt as the tools of the profession evolve.

Learn More About the PC Master of Science in Business Analytics!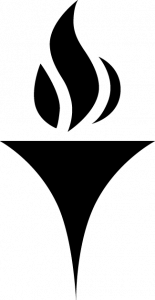 Sign up for a Virtual Information Session
What Will Be Discussed at an Information Session?
Curriculum that covers descriptive, predictive & prescriptive analytics
Difference between an MBA & an MSBA
Application process (no GMAT/GRE required)
Career options in this lucrative field
Surprisingly affordable tuition rates
Few prerequisites
And much more!
Who Should Enroll in the PC MS in Business Analytics Degree Program?
You should enroll in the PC MSBA if you are an inquisitive person who enjoys:
• building data models & simulations
• identifying patterns
• analytical tools & methods
• cutting-edge technology
People interested in analytical careers in public policy, social service, health care management, IT, government, economics, insurance, scientific research, as well as financial services, human resources, logistics, marketing, accounting, operations, and more would all learn the skills needed to excel in these lucrative analytical fields.
Students do not need a business, math, or computer science background to succeed in the PC MSBA. It is open to those with a bachelor's degree in any discipline.
Outcomes from a PCSB MS in Business Analytics Degree
---
Understand descriptive, predictive, and prescriptive forms of analytics.


Learn how analytics improves decision-making through a value chain.
Obtain hands-on experience with an array of analytical tools and software, including R, Python, SQL, and Tableau.

Know when and how to apply various analytic tools.
Effectively tell a story with data to a range of stakeholders.

Apply knowledge and skills in a real world consulting project.
A High-Quality, Affordable Specialized Master's Degree
The PC Master of Science in Business Analytics degree teaches cutting-edge business analytic tools, as well as the reasoning and visualization skills needed to identify meaningful data, interpret data, and design informed, strategic action.
The PC MS in Business Analytics curriculum consists of 10 courses (30 credit hours), which are completed in one-year in the full-time program and two years in the part-time program.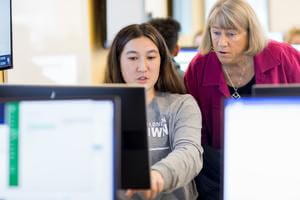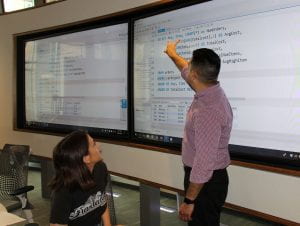 The PC MSBA Program has administrative deadlines, but reviews applications on a rolling basis until the cohort is full. The PC MSBA Program looks for students with strong quantitative skills and an interest in analytics. The GMAT/GRE is not required for admission to the PC MSBA.
There are two foundational requirements to meet prior to starting the program in the first fall semester: (1) Microsoft Excel certification, which is available online or through the PC Center for Career Education & Professional Development, and (2) a college-level statistics course (with a grade of B or higher) or MTH 217: Statistics.
The MSBA degree concludes with a real-world project consulting project. Recent projects have worked on strategic solutions for Blue Cross & Blue Shield of Rhode Island and Citi. These projects involve close interactions with the partner companies and include a presentation to corporate executives.
PC MSBA Classes Are Taught by Full-Time Faculty
The PC MSBA graduate courses are taught by full-time PC faculty from both the School of Business Department of Finance and the Department of Mathematics & Computer Science. Providence College faculty are known nationally for their expertise in analytics. They are also teaching experts who design engaging courses and are committed to your success.
MSBA classes are intentionally kept small to provide for individual attention. Throughout the program you will form tight-knit connections with your cohort, learning together as classmates and forming a vital career network.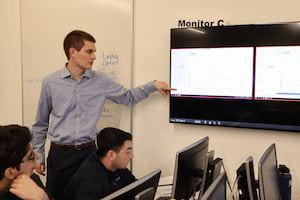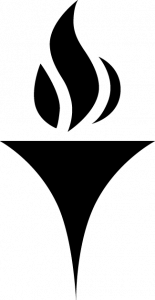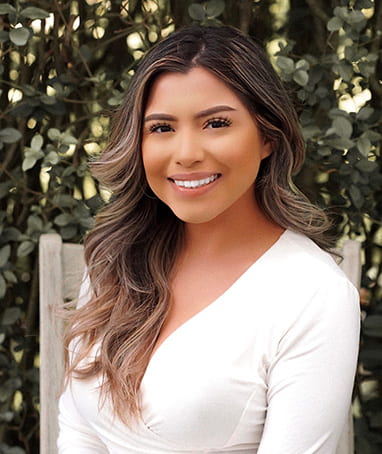 "Whether you are a business major or not, the MS in Business Analytics (MSBA) program is designed to fit anyone's interests and is for someone who is looking to expand their horizons. My advice is to not be afraid to take a different route. Everyone takes a different path and still reaches the same goal. I was afraid of pursuing the MSBA program because MBA programs are more popular, however, it will help me stand out. Learning computer programs such as Tableau, Python and R-Studio will be great to have on your resume, and PC professors will help you every step of the way. Mastering two programming languages and becoming a data visualization expert is something I never imagined doing, but, so far, I am enjoying every lesson and topic learned!"

Diana Iglesias '21, '22MSBA, PCSB Graduate Ambassador from Cranston, RI
A word about tuition… affordable
At the Providence College School of Business we understand that a graduate degree is an investment. An investment of your time and money in yourself, your career, and your future. However, that doesn't mean it has to cost a fortune.
In fact, the Providence College MSBA is surprisingly affordable. Our tuition rates are lower than many other area programs and financial aid is available for full-time students. The 2022-2023 tuition cost just is $815/credit.
The Providence College MSBA is about launching your business analytics career. We want to keep that process as flexible and as affordable as possible.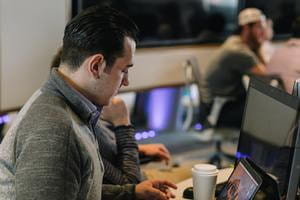 Contact Us Now to Learn More About the PC MSBA
Loading…