About Sylvia Maxfield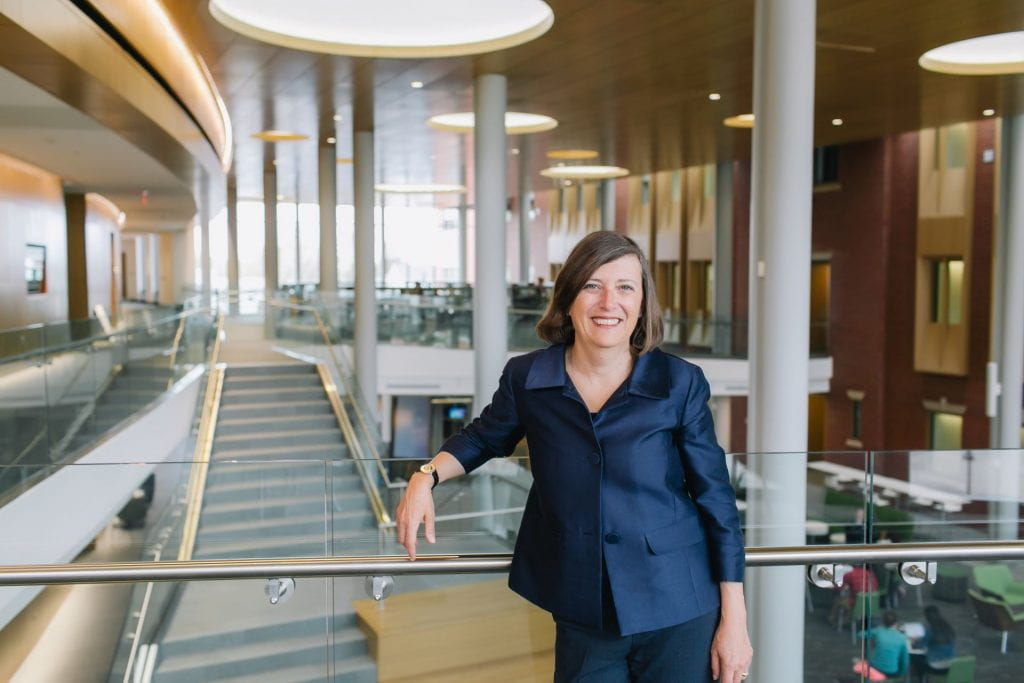 Dean Sylvia Maxfield has ushered in significant growth since joining the Providence College School of Business (PCSB) in 2012. Her commitment to a high-quality, quantitatively strong, liberal arts-based business education is demonstrated in PCBiz 2025, the strategic plan that charts the future of the PCSB.

Sylvia Maxfield joined the Providence College School of Business (PCSB) in 2012 after a distinguished career in higher education, at Simmons College and Yale University, and on Wall Street. During her time at the PCSB, she has built both a physical home for the school – the state-of-the-art Ryan Center for Business Studies – as well as a robust framework for strategically improving the PCSB.
Under Dr. Maxfield's leadership, the PCSB developed innovative programs that define the student experience, including the Ethics in Business Education program, the Friar Leadership & Immersion program, new career tracks, and an increased focus on analytical skills, both applied and theoretical.  Opportunities for experiential learning have multiplied through Dr. Maxfield's encouragement. The PCSB has seen greater participation in regional and national competitions, more internships, including international ones, a doubling of student-led business clubs, and an increase in undergraduate fellowships.
A key focus for Dr. Maxfield has been better leveraging the passionate commitment of the Friar Family – our dedicated alumni. The engagement groups she founded help inform faculty of current industry challenges, pave paths for student internships and employment, and create numerous opportunities for mentoring, networking, and career exploration.
Dr. Maxfield is a thought-leader in the intersection of finance and society, exploring how, when, and why financial markets and institutions serve the public interest. She expounds on this interest through research and scholarly writing on the topic, as well as by translating her research for non-academic audiences. In addition, she serves as a board member for the State Investment Commission of Rhode Island and for Berkshire Bank, which focuses on community banking in under-served neighborhoods.
Dr. Maxfield is a graduate of Cornell's School of Arts and Sciences and earned her M.A. and Ph.D. degrees at Harvard University. She is fluent in Spanish and has lived or worked in virtually every country in Central and South America. She has three adult children and is a resident of Boston, Mass., and Jamestown, R.I.