Career Opportunities for Management Majors
Management is the art of clarifying a path through purpose, so degrees in management can be a springboard to any career path that you envision! The Management Department encourages our graduates not to limit themselves to a list of career possibilities, but to discover their passion and let that shape their career path.
Common Professional Fields for Management Majors
• Consulting
• Corporate management
• Nonprofit management
• Organizational training and leadership development
• Corporate recruiting
• Human resources & employee relations
• International relations
• Law
• Sales
• Entrepreneurship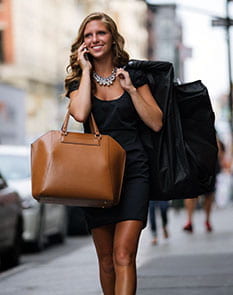 Common Early-Career Positions for Management Majors
• Account manager
• Business analyst
• Customer service manager
• Human resources generalist
• Management consultant
• Marketing coordinator
• Project manager
• Recruiter
• Sales representative
• Sales support
Internships for Management Majors
We highly recommend management majors seek internships. Previous management majors have pursued internships with:
• Bank of America
• John Hancock Financial Network
• Lifespan
• GTECH
• Government agencies
• Providence Bruins
• Lincoln Property
• Gloria Gemma Breast Cancer Resource Foundation
• Mass Mutual Financial Group
Current students can view listings of hundreds of available internships nationwide on PC's Chirico Career Center's Handshake system. Additional resources such as resume-building services, mock interviewing, checklists etc., are also available.
Read About PCSB Students' Internship Experiences
Other Management Career Resources