Application Process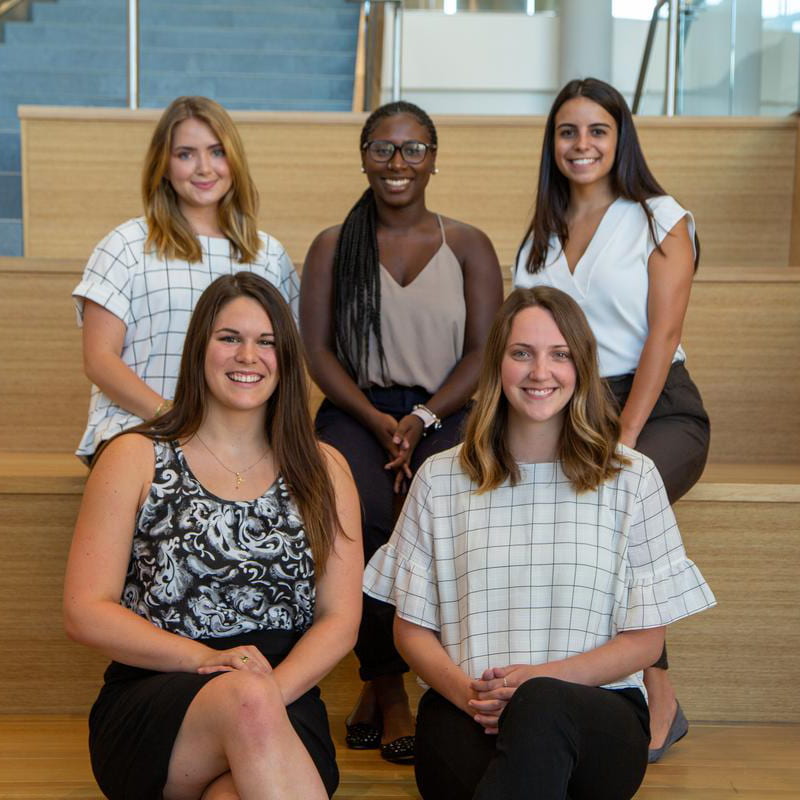 The Social Media Fellowship strives to meet the following goals:
• Communicate PCSB experience and brand values through social media to its stakeholders, including current students, employees of PCSB, alumni, parents, & potential students.
• Develop more awareness of events, course requirements, programs, deadlines, and business news by increasing traffic to the PCSB website.
• Enhance the sense of community of PCSB stakeholders through social media engagement.
In order to meet these goals, the fellowship students will be in charge of managing the PCSB Facebook, Twitter, Instagram, LinkedIn, and YouTube channels. The team will also create regular blogs and videos, meeting on a weekly basis to plan social media content and measure progress on goals. This fellowship is a 10-hour/week commitment for the fall and spring semesters. Training for the fellowship will begin prior to the start of the semester. Students will not be considered for the fellowship if they plan to study abroad for the upcoming academic year.
New for the 2022-23 academic year:
The fellowship is expanding — we are recruiting additional data analysts who will assist campus partners with measuring their performance on social media.
All fellows will enroll in a special three-credit section of a marketing elective in the Fall 2022 semester.
Benefits include but are not limited to:
An opportunity to represent Providence College & the Providence College School of Business
A one-night, paid trip to New York to visit digital marketing offices (past trips have included Google, Facebook, Twitter, and UNTUCKit)
A $600 stipend (modifications applied as necessary for students in the federal work-study program)
Significant networking opportunities with alumni in this field
One-of-a-kind hands-on learning experience
The application for the fellowship program opens each year in January. Interviews are conducted in February and March, with invitations to selected students sent by April. This year's application will have an optional, though recommended, video component in which applicants can record a short video introducing themselves and sharing at least one campaign idea for the PCSB.
The fellowship roles for the 2022-23 team include manager, community manager, editor, data analyst, creative director, and researcher. The fellowship is open to all PC undergraduate students of any major.
Questions? Contact Liz Kay at lkay@providence.edu.
Application tips:
Please remember — all attachments must be 30 MB or smaller, or you will not be able to submit your application.
Prepare your answers to the short-answer application questions listed below ahead of time, then copy and paste them into the application.

Briefly outline your relevant skills and experience for the position you are applying for.
Why do you think you are suitable for your top role? If you are also interested in any other role, please mention why as well.
What do you like about the PCSB's social media accounts and activity? What are your suggestions for improvement?
Why do you want to be a part of the Benjamin Family Social Media Fellowship? How does this experience align with your future career goals?
The Benjamin Family Social Media Fellowship 2022-23 Application
Hello and thank you for your interest in the Benjamin Family Social Media Fellowship! The application period will open on Jan. 1, 2022. Please come back then to begin your application.