Jacqueline Elcik​, Ph.D.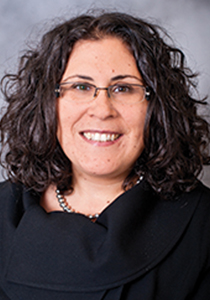 Assistant Dean — Graduate Programs, Assessment & Student Engagement
Jacqueline Elcik started her position at the Providence College School of Business in July 2013. Jacqueline has worked in the field of higher education for more than twenty years. Her previous work experience includes: Executive Director, Undergraduate Programs and Advising Office at the Fisher College of Business at The Ohio State University, Interim Assistant Dean of Undergraduate Programs and Director of Graduate Programs in the Lindner College of Business at the University of Cincinnati, and Director of First Year Experience and Orientation Programs and Interim Director of Residence Life and New Student Programs at Miami University. Elcik received her Ph.D. in Sociology from the University of Cincinnati. She has a MA in Higher Education and Student Affairs from The Ohio State University and a BA from Case Western Reserve University.
Phone: (401) 865-2131
Email: jelcik@providence.edu
Office: 136C Ryan Center