Site Home
>
Digital Marketing Graduate Certificate
Digital Marketing Graduate Certificate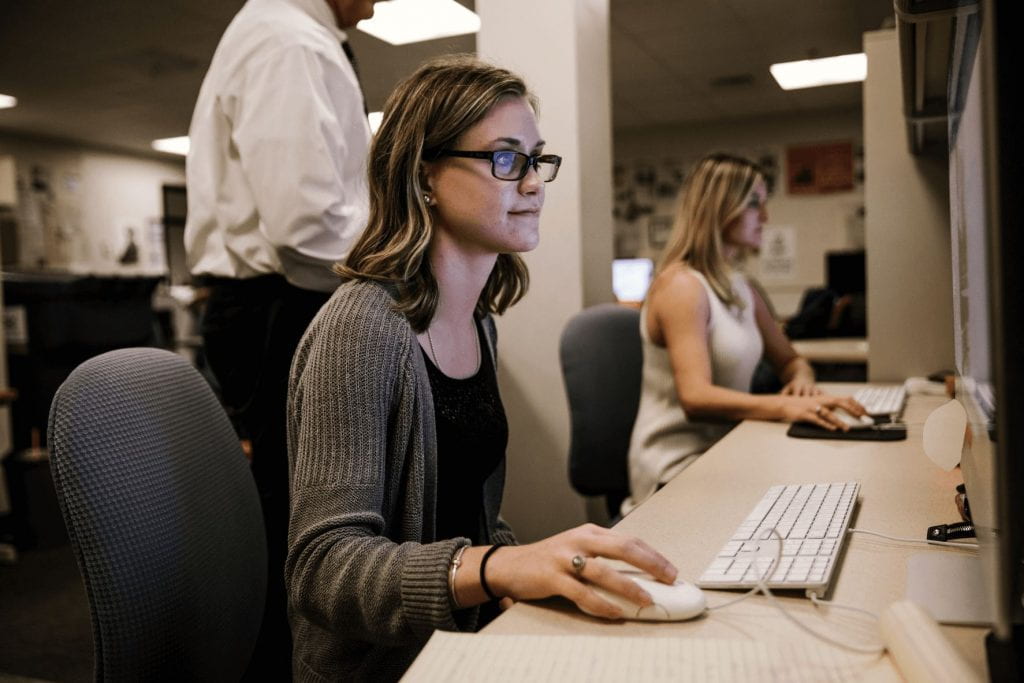 Digital marketing is critical for businesses and brands in today's world. Consumers expect and rely on digital content to provide information about products, shape their understanding of a brand, and even nurture their relationship with it. Marketing professionals of all levels need to understand digital marketing's power in order to properly leverage it, and also to be cognizant of avoiding its pitfalls.
The Providence College Digital Marketing Graduate Certificate is a 3-course, graduate-level program that demystifies digital marketing and provides the tools and techniques needed to creatively and strategically use the medium to achieve a company's goals.
Taught by School of Business faculty who are experts in the field, the Digital Marketing Graduate Certificate delves into digital marketing management to drive value. The program concludes with a real-world, digital marketing consulting project that focuses on deploying analytics to develop strategic, marketing solutions.
Providence College graduate business certificate programs are completed in nine months, taking one class during the fall semester, one over the winter, and one during the spring semester. Courses meet at 4 p.m. or 7 p.m., once during the week. However, there are accelerated graduate business courses that may include a few weekend days or meet during the winter or summer terms and some courses are offered online and in hybrid formats.
START APPLICATION HERE
Who Should Enroll?
Early-career marketing professionals who require a foundational education in digital marketing and quantitative analysis, with a focus on building confidence to use data to make strategic marketing decisions, should enroll in the PC Digital Marketing Graduate Certificate. Later-career marketing professionals will equally find value in a deeper understanding of digital marketing and the strategic opportunities it provides.
Takeaways
Upon completing the Digital Marketing Graduate Certificate Program, participants in this program will:
• Increase their understanding of digital marketing theories and concepts
• Understand a variety of digital marketing tools and techniques
• Confidently use quantitative analysis to make strategic, digital marketing decisions
• Apply new digital marketing and analytical skills to a real-world, digital marketing consulting project
Courses
The PC Digital Marketing Graduate Certificate is a 3-course, 9-credit hour program consisting of the following three courses. Specific course meeting times can be found in the Semester Course Offerings schedule.
MBA 651 Marketing Management in Competitive Environments
This course examines marketing management with a strategic emphasis. Such controllable variables as product, price, promotion, and distribution are treated as decision-making areas and studied in depth. The interaction of these variables with each other, with other business functions, and external factors that affect the marketing environment are also explored. Prerequisite: an undergraduate course in marketing or equivalent coursework. Offered in the fall semester.
MBA 663 Digital Marketing
Building a competitive marketing strategy that drives value is a necessary challenge. This course will examine the strengths and weaknesses of digital brand campaigns, with an emphasis on optimized content creation. Paid, owned, and earned marketing tactics will be presented with emphasis on the unified customer experience. Marketing acquisition and retention strategies will be reviewed and evaluated. Offered over winter session.
MBA 664 Digital Marketing Consulting Project
Many digital marketing and managerial decisions—regardless of their functional orientation—are increasingly relying on data and business analytics. This course provides an opportunity for students to integrate and apply the analytical skills and knowledge learned in previous courses in marketing and digital marketing to a real-world business project in marketing. Offered in the spring semester.
Credits
Students register for three courses that, once completed, count toward the Digital Marketing Graduate Certificate.
Fee
The program fee is the same as all business, graduate, credit courses. See updated information here. Courses must be paid for, in full, at the time of registration each semester.
Applying
Start your application by clicking on the button below and creating an account. The form will then walk you through the process, but if you have any questions, please call us at 401-865-2294 or email us at pcsb-grad@providence.edu.
Prospective students will need to submit the following materials to complete the application process:
Completed online application form (recommended first step)
Updated resume
All official transcripts from colleges or institutions attended
Faculty
Graduate level courses are taught by PC's marketing department and industry experts.
Location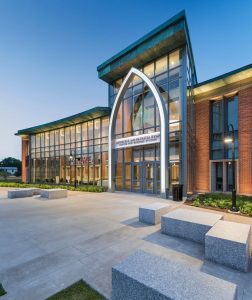 The state-of-the-art Ryan Center for Business Studies at Providence College, Providence, Rhode Island. Some courses are offered online or in a hybrid format.
Applying Credits to the PC MBA Program
Students will register for three courses that, once completed, will count toward the Business Analytics Graduate Certificate. Students who successfully complete the certificate program may use their nine management credits toward their MBA degree. Admission into the PC MBA Program and GMAT/GRE waiver consideration will be reviewed for up to one year after certificate completion.*
*Expedited admission into the PC MBA Program is dependent upon completion of an undergraduate degree from an accredited institution with a minimum GPA of 3.0, and the completion of the Digital Marketing Graduate Certificate Program with a GPA of 3.3 or higher.
About the MBA Program
The MBA degree is management-focused and designed to help students develop critical thinking skills, analyze data, and solve business problems. The MBA Program provides students with both the knowledge and practical experience needed to be competitive in today's workforce. The Program has a reputation of helping job seekers enhance their careers, while also achieving their educational and personal goals. Learn more here.
For More Information
For more information, please contact us at pcsb-grad@providence.edu.
START APPLICATION HERE