History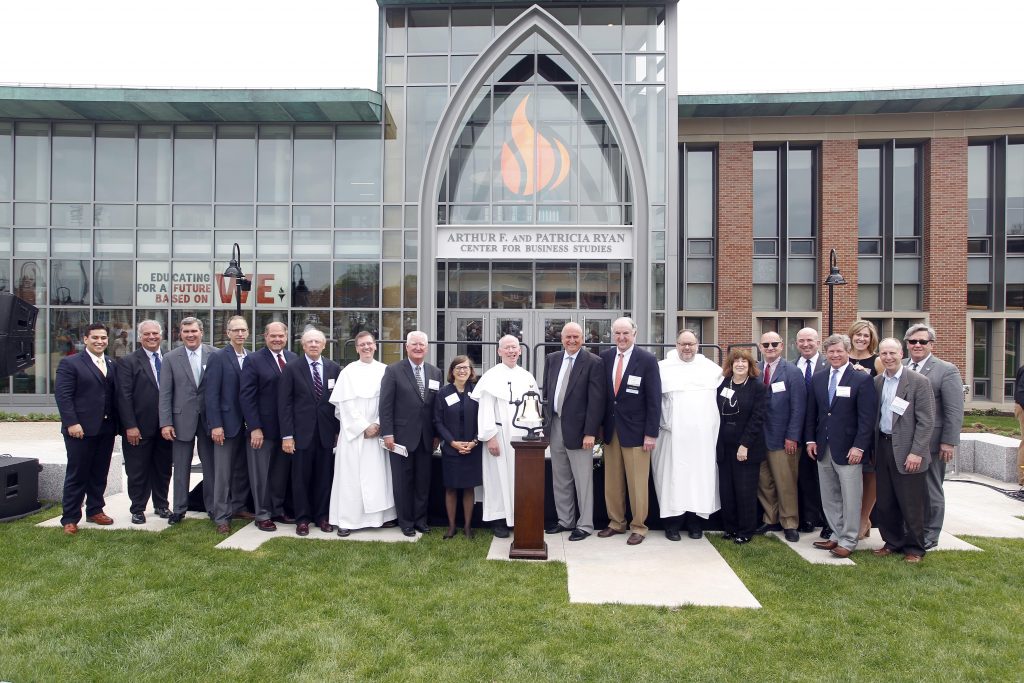 April 2017:  The PCSB celebrates the dedication and grand opening of the Arthur F. & Patricia Ryan Center for Business Studies.
January 2017: The Arthur & Patricia Ryan Center for Business Studies is completed, the new home of the PCSB.
October 2015: Ground is broken for the Arthur F. & Patricia Ryan Center for Business Studies, the future home of the PCSB.
July 2013: The Business Education Innovation Center is founded; Dr. M. Cary Collins is appointed Michael A. Ruane Endowed Chair in Business Innovation.
July 2012: The AACSB awards accreditation to the School of Business.
May 2012: Sylvia Maxfield, Ph.D. is appointed dean.
April 2012: A team from AACSB visits PC and evaluates the business curriculum, faculty qualifications and scholarship, the MBA Program, and learning assessments.
2011: Dr. MaryJane Lennon, associate professor of economics, is named interim dean, guiding the accreditation process through a critical phase.
2009: The Business Advisory Council, a group of alumni and business leaders, forms to advise faculty, raise funds, and mentor students.
2008: Dr. Sue Lehrman is appointed the first dean of the business school.
2007: The School of Business is established; Newth is acting dean. Formerly taught through the graduate school, the MBA Program becomes part of the PCSB.
2004: The Board of Trustees establishes the Division of Business Administration with Dr. Francine Newth, associate professor of management, as director.
1973: The PC MBA Program was established.