Dan Horne, Ph.D.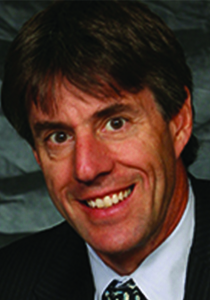 Associate Dean
Dr. Dan Horne is one of the world's leading experts on how consumers make payment choices, an area he has studied since 1992. Horne is professor of marketing at the Providence College School of Business, where he teaches Consumer Research. He is also associate editor of the Journal of Consumer Affairs.
In 1992, Horne began a series of large-scale research projects investigating the consumer purchase and usage of gift certificates and cards as well as the role these products play as rewards, incentives, and promotions. He has completed major studies on consumer payments in the United States, Canada, the U.K., France, Germany, Italy, Turkey, South Africa, Tanzania, Kenya, India, and Australia. His extensive writing appears in top academic and practitioner journals.
He has worked for 20 years as a researcher, analyst, and adviser on consumer payments for retailers, financial services companies, and suppliers in North America, Europe, and Australasia. He provides expert commentary on retailer performance to the financial markets, and to the print and electronic media. He has served as an adviser to governmental authorities in the U.S. and Canada. He is a member of the Board of Directors of The Corporate Marketplace and the co-founder and non-executive director of the London-based research and advisory company, Gx. He received his Ph.D. from the University of Michigan.
Phone: (401) 865-2722
Email: dhorne@providence.edu
Office: 251 Ryan Center