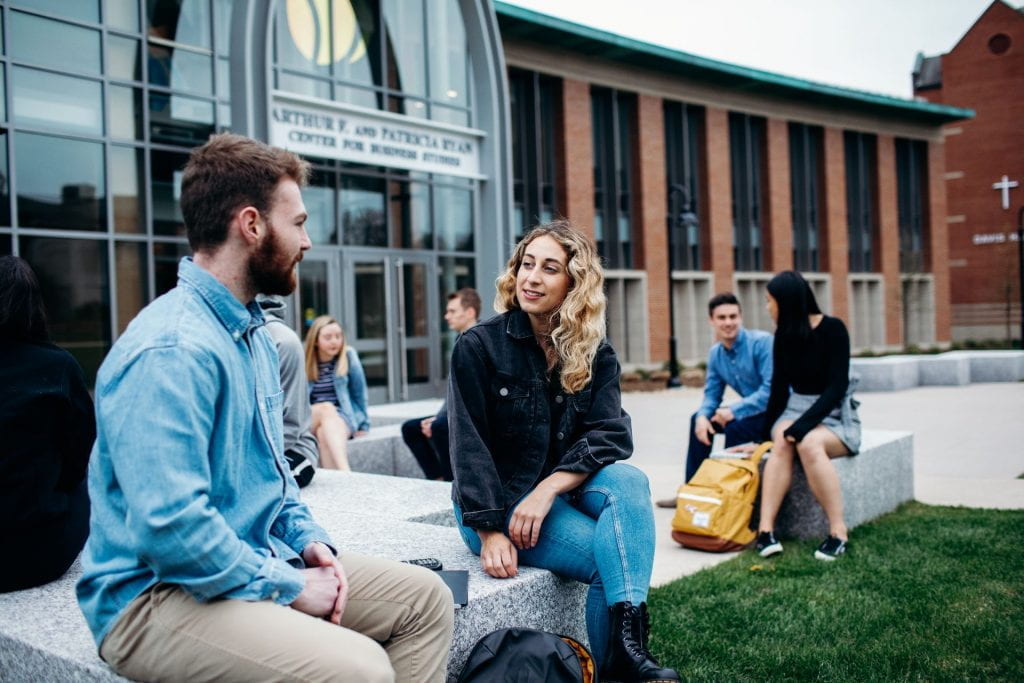 Business + Liberal Arts
A Winning Combination
At Providence College, you can study business at a nationally-ranked, AACSB accredited business school,* pursue your intellectual passions, and develop your critical thinking/reasoning skills at a small liberal arts school – all while enjoying a beautiful campus and Division I sports.
At Providence College, we believe that to truly pursue veritas, one must have a well-rounded education. That is why all undergraduate students, including business majors, take part in our hallmark Development of Western Civilization course and complete our Core Curriculum. In these programs, students hone their written and oral communication skills and are exposed to a diverse range of viewpoints that require engagement with philosophical, theological, scientific, quantitative, and artistic ideas.
*Poets&Quants for Undergrads (2022)
What Makes Providence College Different? Let Us Define It.
(opens in a new tab)
---
Student Perspectives
PCSB and Beyond
The PCSB and Beyond podcast engages members of the Providence College School of Business community in meaningful dialogue about the importance of an education that combines studies in business with the liberal arts and other areas.
---
Having a liberal arts background as a business major has served me well. For one, from my Development of Western Civilization, philosophy, and theology courses, I have gained a deeper awareness of human nature. This knowledge has shown me why we make the decisions we make, which is important for understanding the business world.

Annie Maloney '22, B.A. in Accounting
---
Strictly Interested in Economics?
At PC, You Get the Best of Both Worlds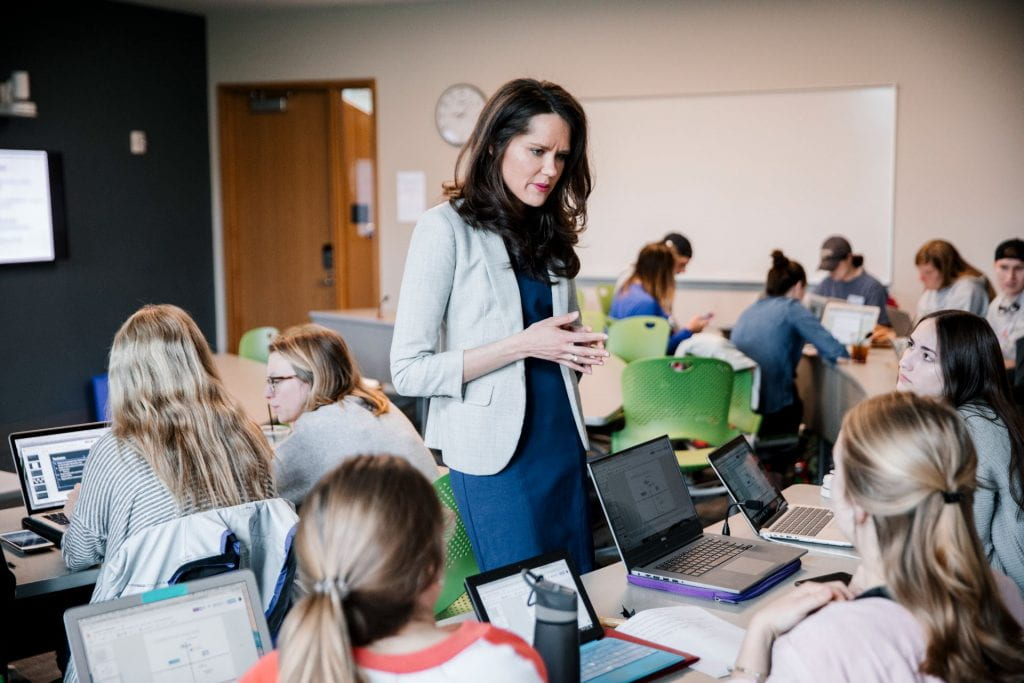 The Providence College Department of Economics is housed in the College's School of Arts and Sciences, and we offer a business economics major that requires coursework in accounting and finance.
These business courses will provide the business economics major with some of the basic tools, concepts, and language used in businesses.
Students who have a keen desire to work in a business environment, but with the broad skillset of an economist, would do well to choose this major.
---
We aim to help students to understand ethical business leadership. The first step is to understand basic frameworks of ethics. Then we turn to Corporate Social Responsibility. We explore the challenges of extending individual-level understanding of moral reasoning and virtue to an organizational level. Stakeholders are recognized as having inherent dignity and value that must be respected by a business in the course of its operations.

Professor Mahoney and Dean Maxfield
Co-instructors, The Ethical Nature of Business and Business Leadership in Their Contemporary Settings
---
Learn More – PC Admissions