Actionable Critical Thinking (ACT) Program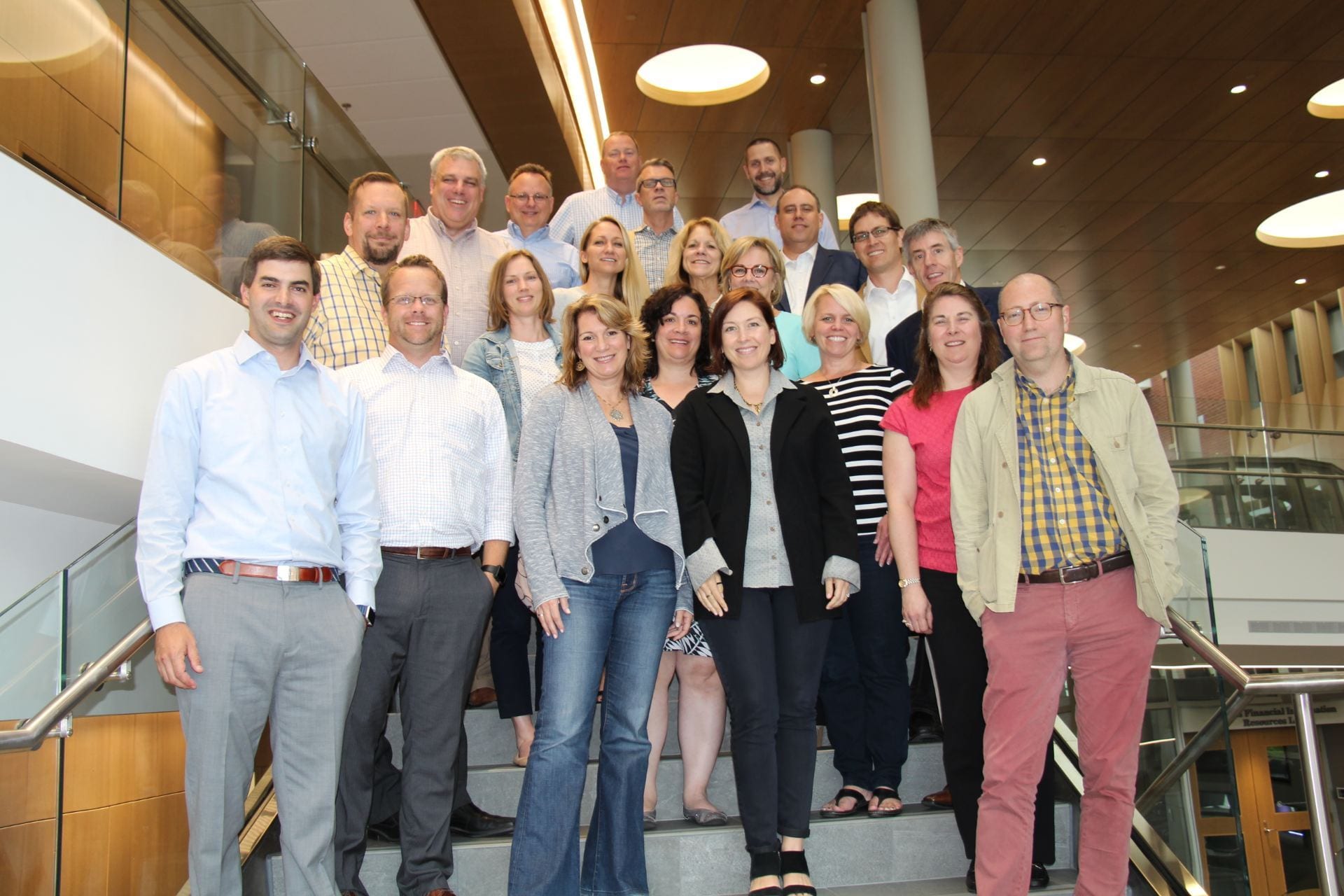 According to a recent survey,[1] the most important competency businesses need in employees is "critical thinking." Few, however, have more than a vague sense of what this means in practice and, more important, how to develop these skills in their people. A multidisciplinary team at Providence College explored the question in depth and created a program that provides a structured approach to both thinking critically and acting decisively on well-reasoned decisions. A white paper discussing their findings is available here.
Together with a team from Intuit, Providence College brought together experts in philosophy, rhetoric, business, and education to get a clear understanding of the necessary skills and to design a curriculum that effectively develops these skills in employees. The result is Actionable Critical Thinking (ACT), a concentrated, intensive management training program that gives people the tools they need to better evaluate information, to communicate more persuasively, and to make sounder decisions.
"The exercise was intellectually stretching and enlightening. It has cracked the door open on a whole way of looking at our business tactics that I never would have arrived at without this type of expert session."
Although more relevant than ever in today's information-saturated environment, the idea of critical thinking has its roots in Aristotle and earlier Greek thinkers. These works become even more relevant when married with today's advances in cognitive science. Together, these provide a foundation for:
Developing self-awareness
Properly framing problems
Separating the useful from the irrelevant and/or misinformation
Effectively analyzing that information
Acting with confidence
Through deep reading, structured discussion, live case analysis, and debate, participants are challenged to explicitly articulate the core problem and the associated assumptions, to justify both data and analysis, and to organize compelling arguments to communicate clearly and persuasively.
These are NOT just sterile academic exercises, however. Though they are grounded in theory, emphasis is always on action: what it means and how it can be applied in your business today. PC's award-winning faculty engage participants in a journey that creates deep learning, and effective and highly satisfied employees.
"I find these Critical Thinking seminars to be thought provoking, educational and fun! A pretty wonderful combination. I have really enjoyed the Providence College faculty and having the opportunity to interact and exchange with some stellar academicians. Thank you for this opportunity!"
For more information about putting ACT to work in your organization, contact Dr. Dan Horne, Associate Dean, Providence College School of Business at 401-865-2722 or at dhorne@providence.edu.
[1] "Employers Rate Career Competencies," National Association of Colleges and Employers, 12/2017.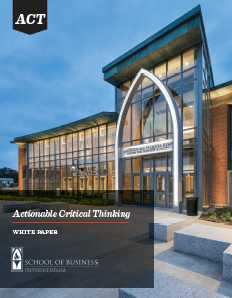 Interested in Learning More About Actionable Critical Thinking (ACT)?
Download this white paper that describes the ACT Program from foundational principles to the outcomes realized through participation.