From the Chair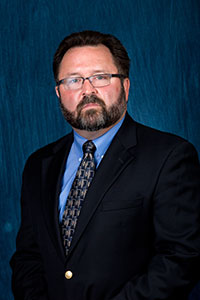 Welcome to the Business Education Innovation Center housed at Providence College in the School of Business. The BEIC is funded by Michael A. Ruane, and the Michael A. Ruane Endowed Chair in Business Innovation serves as the director of the Center.
The Center's core is to curate and improve on business education techniques. While we are new, our earliest efforts are bearing fruit.
As a curation example, we host the annual Business Education Innovation Conference each April, showcasing the works of some of the brightest classroom academics in the Eastern United States. This conference is a first in the U.S. for combining the different business disciplines in a single audience. The aim of the conference is to share best classroom practices and to create a broader network of academics interested in innovating in the classroom.
As an improvement example, we host a series of Business Education Innovation Fellows as part of the Center's work. The goal of each of these student-faculty partnerships is to significantly increase the business knowledge our students retain. These pairings improve classroom modules, create online resources, and aid in the delivery of universal design for instruction techniques.
Sincerely,


Cary Collins, Ph.D.
Director of The Business Education Innovation Center, The Michael A. Ruane Endowed Chair in Business Innovation, and Professor of Finance