How'd You Get Your Job?: Juan Velez Jr. '21 MBA '22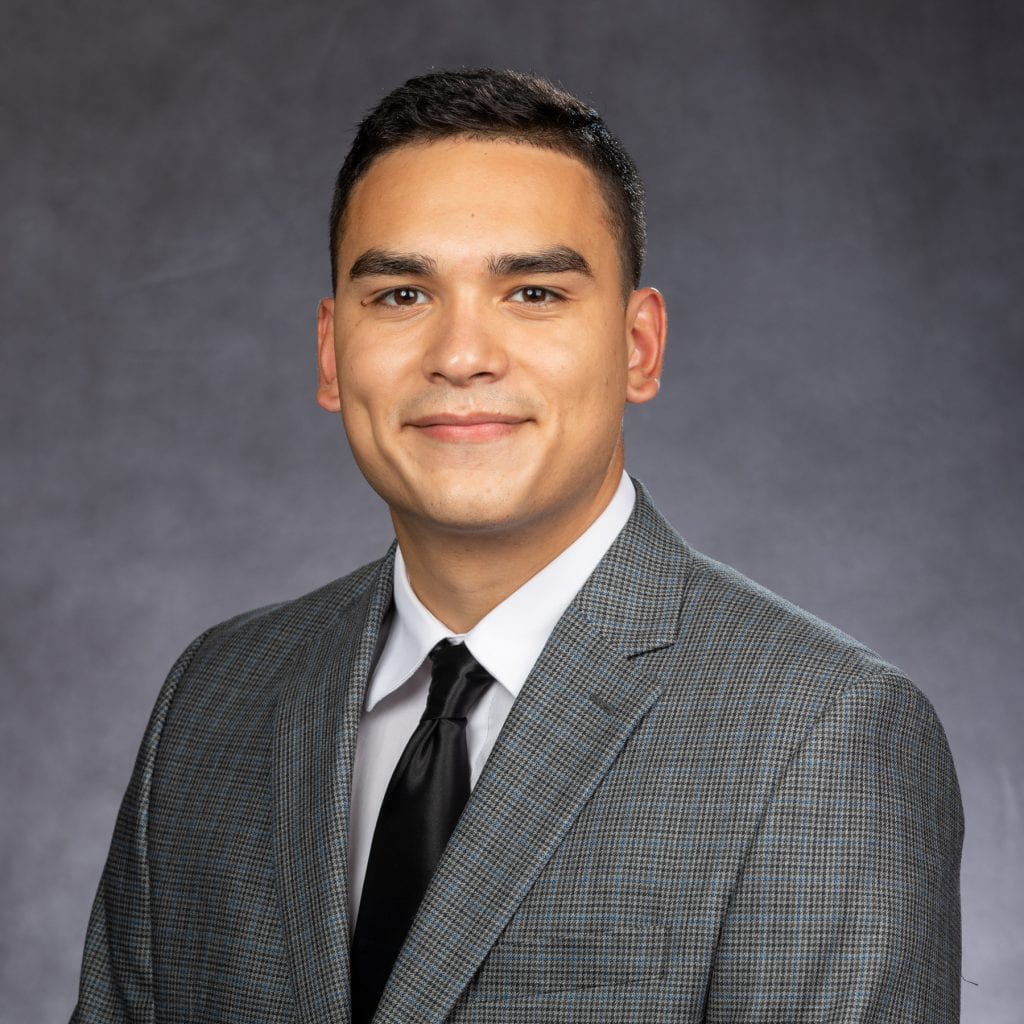 Juan Velez Jr. '21, MBA '22: Incoming Digital Analyst at Cowen Inc.
Meet Juan Velez Jr. '21, MBA '22. Juan received his undergraduate degree in business economics with a minor in finance. He is currently in PCSB's 4+1 accelerated MBA program and works as a graduate assistant in the admissions office. During his undergraduate years, Juan was the Vice President of OLAS and received the Dr. Martin Luther King Jr. Vision Award for the 2019-2020 academic year. He was also the Treasurer of ALPHA (Associate of Latino Professionals for America), a PCSB club. After completing his credits in the 4+1 MBA program, Juan will be returning to the company he has previously interned with, Cowen, Inc. as a digital analyst.
What will your future position look like at Cowen Inc.?
"I interned with Cowen the summer after my senior year at PC in their Stamford office as a Markets Intern for the sales trading arm of Cowen. I was paired with a mentor who was the head of Options and Derivatives at Cowen and is now the current Head of digital assets. Cowen is currently accumulating a lot of institutional interest for crypto trading, and they offer a trading platform for clients. So, similar to a sales trading position, I will be meeting with clients regularly. Cowen also has a great research department, but the crypto research is not a part of that, so our team does our own weekly newsletters that go out to investors. This creates a lot of growth for the company. They started to create the digital asset spinoff when I was interning, so I got a lot of experience by helping get that started. The client base has grown exponentially since I was an intern last summer, and I will be continuing to help grow it by working on the crypto newsletter while also doing sales trading itself."
How did you create a connection with Cowen Inc.?
"I went to a small nonprofit private elementary school named Waterside when I was younger created for lower income diverse students led by the executive director Duncan Edwards, the former Headmaster of Brunswick school a very prominent all boys private school in Greenwich, Connecticut. Through the excellent job Mr. Edwards did during his tenure at Brunswick, he has been able to uitlize those connections for the growing Water alumni community. Waterside created an alumni outreach team around 2 years ago and they reached out to me asking  if I had any interest in internships since the school as founded in 2001 much of the alumni community is very young. At the time I was beginning my internship search, so I sent over my resumé and cover letter. It turned out that Mr. Edwards and Waterside had a connection with the CEO of Cowen, Jeffrey Solomon, who was looking to expand the diversity of their interns." 
Was there anything you learned in your PCSB or business economics classes that furthered your interest in this industry?
"Learning about economic theory and macroeconomic trends in my economic classes is really what pushed me into wanting to go into crypto and digital assets. Crypto is beginning to play a large role in our world, which also furthered my interest in the industry. I chose to pick up a finance minor because I began to learn how well it would mesh with my major in business economics. When I began taking finance courses, I was really thankful that a lot of my professors made connections between finance and economics as well as general global news. Even though the crypto world is a challenging route to go down, I truly feel that PC has prepared me to enter an environment in which I have to push myself outside of my comfort zone."
Were there any specific mentors you had at PC that spearheaded your track into crypto?
"One of the first mentors that pops into my head is Professor O'Brien, who started the department of economics and was also my academic advisor. He always helped guide me in the right direction and gave me a lot of beneficial feedback when I questioned my major choice freshman year. Another mentor I had was finance professor Frank Lin. He always took the time to have long conversations with me about topics such as high intensity interviews and the ways in which macroeconomic trends affected the market. Dean Maxfield of the business school is also an influential mentor of mine. As I mentioned, I was on the board of ALPFA, and she is the club's advisor. I also took her business ethics colloquium my sophomore year, she always had first hand examples and great input on networking strategies. Lastly, Dr. Christopher Arroyo in the philosophy department was another professor that made a huge impact on my time at PC. He introduced me to a whole new level of critical thinking and showed me how to dig deeper, which is essential in the industry I am entering. Dr. Arroyo and I also share Puerto Rican descent which is something that made it easy for me to talk to him about my impact here on campus not only as a business student but a first generation Latino." 
Do you have any advice for students looking to find a job or get their foot in the door in the crypto industry?
"I would first recommend using the internet to your advantage to find active and outspoken people in the industry. One of the best places to get in the loop for crypto is Twitter. It's a great way to keep up with what the big names in crypto are saying about the current market. Podcasts are another great resource hear about market trends. One of the best resources is Anthony Pompliano's website. He is one of the top podcast hosts for crypto, and he has a job search function on his site. I think there will be a lot of upcoming opportunities in this industry, so it's really all about sorting through them and finding what you think is going to have long-term value. Lastly, it's always important to explore your connections. Every opportunity I've had has come through a connection or someone helping to open a door for me. Reach out to professors outside of your major to make new connections and to practice speaking to professionals you aren't as familiar with. Do practice interviews and use the resources PC has to offer, such as your mentors and the career center. Use the time you have here to ensure you are making good connections and good impressions on people around you, because those could have a lasting impact. Your peers can one day be your clients." 
by Elie Delaney & Sara Dever