How'd You Get Your Job?: Maria Floyd '22
In this issue of "How'd You Get Your Job", meet Maria Floyd '22! Maria is a management major in the Providence College School of Business with minors in both finance and Spanish. In terms of campus involvement, Maria is a peer minister within Campus Ministry, and a part of the Best Buddies program. She has also been a part of the leadership fellows' program, Habitat for Humanity, and residence life at Providence College. Read on to learn about her upcoming position at Toast, Inc.!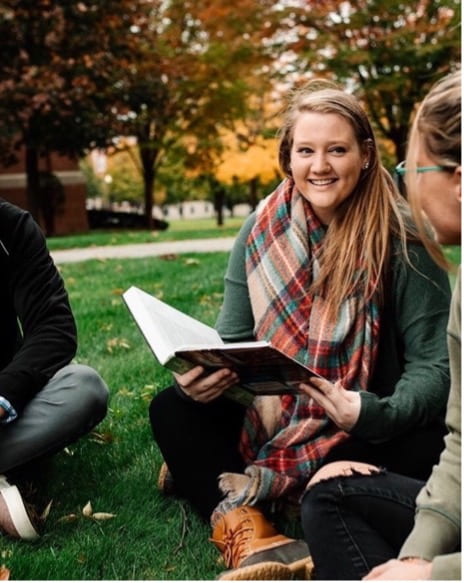 How did you find your position at Toast, Inc.?
"I've been applying for jobs for after graduation since the Fall. I remember seeing Toast, Inc. on LinkedIn and Handshake in the past and I saved one of their positions a while ago as something to look more into. I was on LinkedIn more recently and an alumnus that I know from the class of 2020 who currently works at Toast, had posted that they had some job openings. I decided to reach out to her on LinkedIn and she ended up giving me her number and we got to chat more about the company and the open positions. She ended up referring me to someone else in the company which kick-started the whole process. Being able to speak to an alumnus who really loved the culture and environment within the company and who was able to refer me made me feel a lot better going through the interview process."
Can you describe your upcoming role at Toast, Inc.?
"I am going to be a Business Development Representative (BDR) which is essentially an entry level sales position. Toast is a restaurant point of sale and management system and different companies in the restaurant industry use their devices for things such as contactless and quicker payment methods to increase customer satisfaction. They use an inbound marketing method so prospective clients will reach out to them with interest in their products, and then Toast will follow up with them to try and schedule meetings with someone higher up on the team. My role will be to talk to clients and see what devices they are interested in to set up further meetings with more experienced people on my team."
Were there any classes that you've taken at PCSB that you feel helped you get this role?
"One of my favorite courses has been my Social Entrepreneurship course during the spring of my junior year. I think that it was really applicable to what I will be doing in terms of sales and cold calling to pitch a product to a customer. One of our big projects in that course was to research a social enterprise and pitch it to the class on why it's important, why they should know about it, etc. Having that experience I think will really translate into being a sales representative. One of the things I had to do during my interviews with Toast was a sales pitch, acting as a salesperson for Toast, so having already had that experience in one of my classes was really cool and made me feel more prepared and comfortable."
Were there any professors in the business school that helped you feel prepared for life after PC?
"One professor that I've kept in touch with and still have a relationship with is Professor Letourneau in the marketing department. I took her Principles of Marketing class, and I learned so much about the importance of teamwork. We did a semester long project that was all team based, and the project was a lot of work, so I really learned how to rely on team members and have effective communication with others. Professor Letourneau and this course has definitely helped me feel prepared for life after college. The Personal Financial Planning course I took with Professor Lynch was also really helpful to prepare me for post-graduation because I learned all about 401K's, mortgages, and other things I'll have to start worrying about in a few months. He taught us a lot about the importance of understanding your personal finances while also planning for the future."
Do you have any networking advice for underclassmen?
"I was having trouble hearing back from jobs without having a connection to someone within the company. I don't think it was any coincidence that the job I ended up choosing and the company that moved me along the furthest in the interview process was the company that I had personal connections at with PC alumni. Having a connection to someone at Toast before applying really helped me have an active interest in them and I was able to feel that they were interested in me during the process, and I know that comes from that alumni relationship. A lot of students think that you need to really know someone to reach out or connect with them on LinkedIn. I would recommend that any underclassmen start reaching out to PC alumni, whether you know them or not, as early as possible, to make connections that can lead to opportunities in the future."
by Elie Delaney & Sara Dever