Fellows Come Home
As Homecoming begins, we have reached out to PCSB alumni who participated in the Benjamin Family Social Media Fellowship during their time as undergrads. Each alum has reflected on their time in the fellowship and shared how the experience has impacted their post-grade life. We welcome these alumni back to campus with open arms!
What academic year did you participate in the Benjamin Family Social Media Fellowship, and what was your role?
Bridget Reilly '20 – "I was actually the first sophomore to be a fellow and I served as the community manager. It was the second year of the program, so I was intimidated at first but ended up having the best experience!" (Bridget participated in 2017-2018)
Colleen McCartin '20 – "I was the editor of the fellowship during the 2019-2020 school year."
Monét Eugene '20 – "I was a part of the Benjamin Family Social Media Fellowship from 2019-2020 and I was the community manager."
Lindsey Medeiros '20 – "I was the 2019-2020 data analyst."
Kate Brewer '20 – "I was the 2019-2020 brand journalist."
Jack Sabye '21 – "I participated in the Benjamin Family Social Media Fellowship during the 2020-2021 school year in the data analyst position."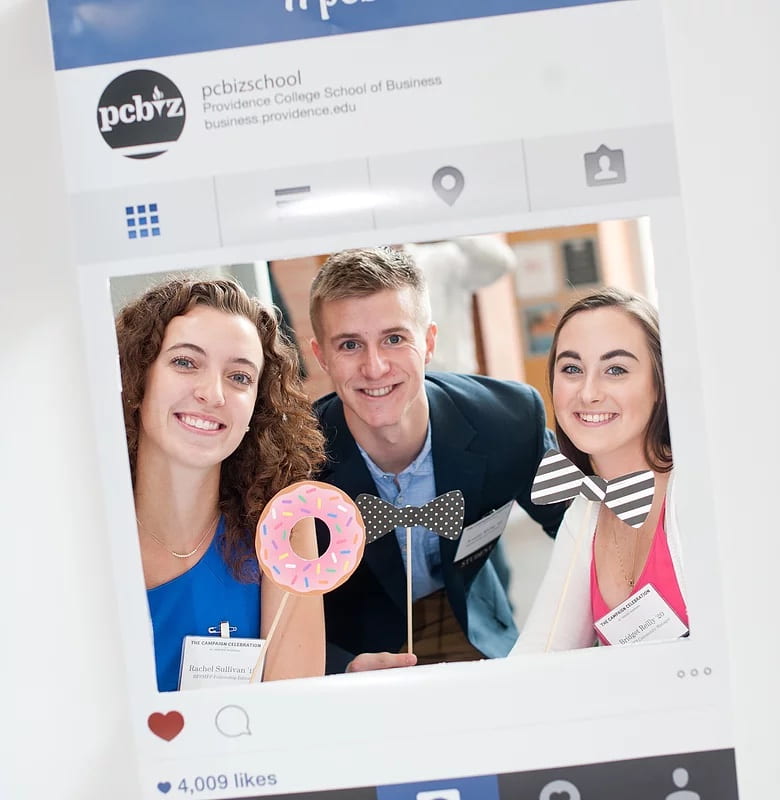 What does your post-grad life look like? Where are you living and working?
Reilly – "To no one's surprise, I work in social media! I'm a social and community management coordinator for GYK Antler, a mid-small marketing agency in Boston. I just moved to the city and can't wait to get into the office regularly."
McCartin– "I am currently living in Boston and I'm working as a marketing lead for UpperCampus, a startup creating a career exploration and preparation platform."
Eugene – "Currently, I'm in my last semester of Graduate school at Suffolk University in Boston working towards my MBA. I'm also working as a program associate for a nonprofit called The Midas Collaborative and living at home in Boston."
Medeiros – "I'm living in New Bedford, MA and I work for Oracle | NetSuite as a business development representative"
Brewer – "I live and work as a paid search associate in Publicis Health Media in NYC."
Sabye – "Currently, I am living in San Francisco's North Beach neighborhood working at Cisco Systems as a financial analyst in their 'Leaders in Finance and Technology (LIFT)' Program. In my free time, I've really enjoyed spending time exploring California, working with Hoppz, studying for the SIE and GMAT exams, and working on College Track's Young Professional Board (YPB)."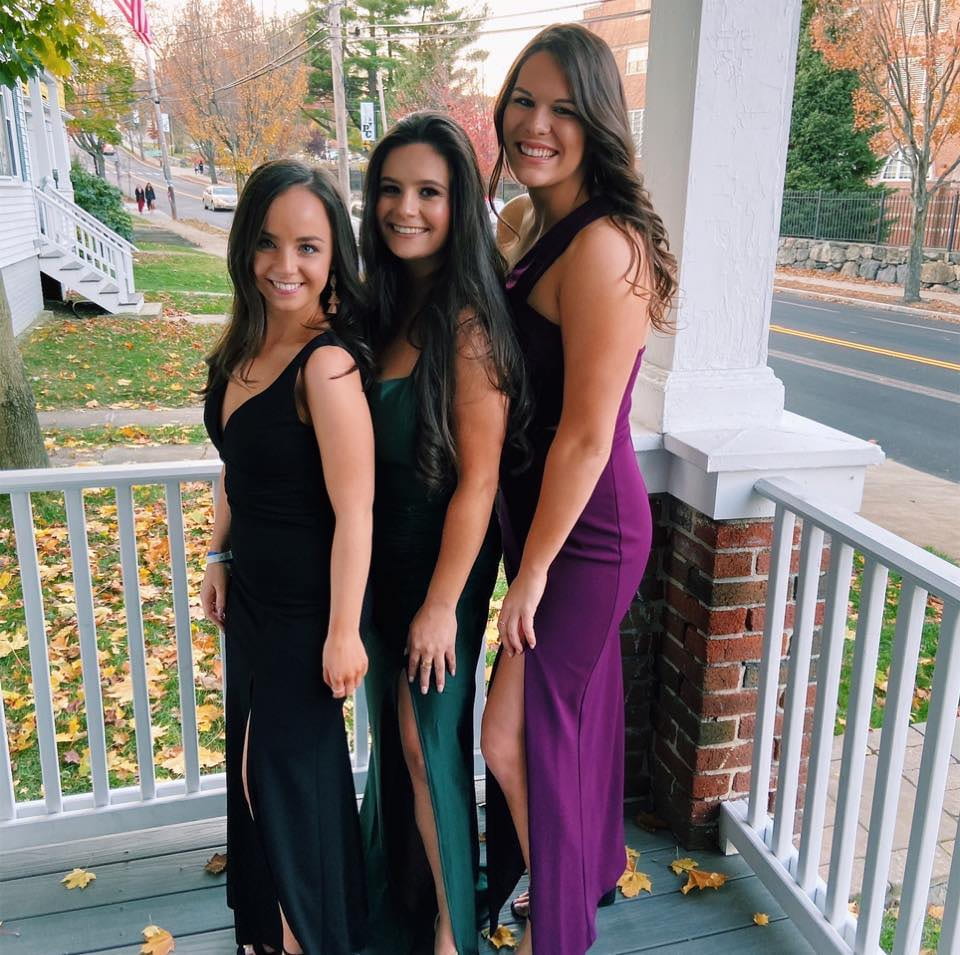 How did your experience in the fellowship shape your career today?
Reilly – "I started college as an education and English major, with the intention of teaching high schoolers. The fellowship along with my role as a student worker in the PC Marcom department showed me how I could take my passion for all things social and make a career out it.
McCartin – "My experience as a fellow was incredibly influential in shaping my career. For one thing, it introduced me to my future boss Adam Benjamin and UpperCampus, but it also helped me see how the skills I developed as an English major are needed and utilized in a marketing role every day. I also gained great experience in paid social and content management."
Eugene – "The fellowship helped me develop teambuilding skills and gain logistical social media/content creation knowledge. I loved the group of girls that I worked with during my fellowship, we all had a great relationship and worked well to together which made each part of the fellowship so great, especially the New York Trip. Learning about social media and content creation has been a huge part of my current role with Midas, I have certain tasks that require updating and posting on our social platforms. Some of the skills that I use on a day to day basis certainly came from my year during the fellowship."
Medeiros – "The Fellowship allowed me to understand more how marketing and social media influences a business. The importance of having a strong social media presence can truly drive your business's profits. We target a lot of our customers through paid marketing campaigns in order to drive our software sales. Learning these skill sets and having an understanding of how businesses work is something that translated well to my career here at Oracle | NetSuite."
Brewer – "Fellows provided me with the opportunity and network to explore numerous avenues for starting my career in digital marketing and gain hands-on experience managing paid social for PCSB. I was able to travel to meet with fellowship advisors in NYC and LA to gain insight on how to get my foot in the door and get a taste of what my post-grad life would look like in both cities."
Sabye – "My time at the fellowship really expanded my knowledge into the data analytics and various KPI's I otherwise would not be aware of. Although I do not work directly with marketing analytics at my full-time job at Cisco, I've been able to incorporate themes and ideas from the fellowship into Hoppz, a startup I am a part of, understanding the way marketing metrics work parallels engagement metrics for applications. We make decisions on how the application runs based upon how our pages are performing. How to harness metrics was a key skill I picked up at the fellowship, and I constantly use it with Cisco and at Hoppz!"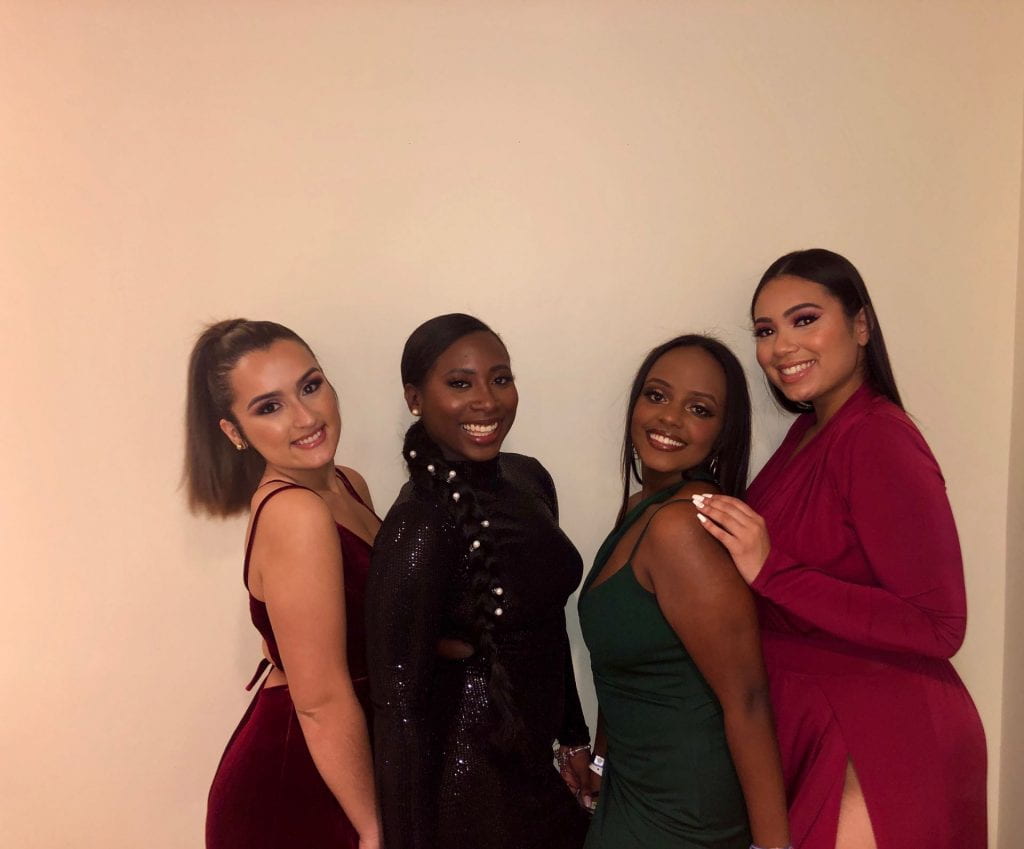 What are some characteristics of a strong candidate for future fellows?
Reilly – "I would say to really be a sponge during your time as a fellow. I learned so much from mentors and my peers by simply listening and absorbing their knowledge. Adam Benjamin is one of the smartest people I know, and one of the kindest. He's so open to giving advice and networking with the fellows, so take advantage of every opportunity to chat with him!"
McCartin – "Strong communicators (written or verbal), great time management skills, and teamwork."
Eugene – "To be a strong candidate for the fellowship, you must be devoted to the team and your role, proactive in your campaigns, open to helping in any way you can, and willing to think outside of the box and then take that extra step. Being a part of the fellowship is a lot of fun, but it's also a serious commitment that you'll only get out of it, what you put into it."
Medeiros – "Creative: always open to trying new things and strategies to drive different results, Hardworking- the social media fellowship is very rewarding but to see results takes effort from you and your team. Collaborative: working with my teammates in the fellowship allowed us to generate new ideas."
Brewer – "Willingness to take on new challenges, desire to break new ground, and drive to keep working through trial and error."
Sabye – "Someone who is malleable on what's expected of them. No two weeks are ever the same in the fellowship, and it's important to wear many hats. Fellows will need to be able to adjust their work based on the newest campaign and skills needed to make PCSB content!"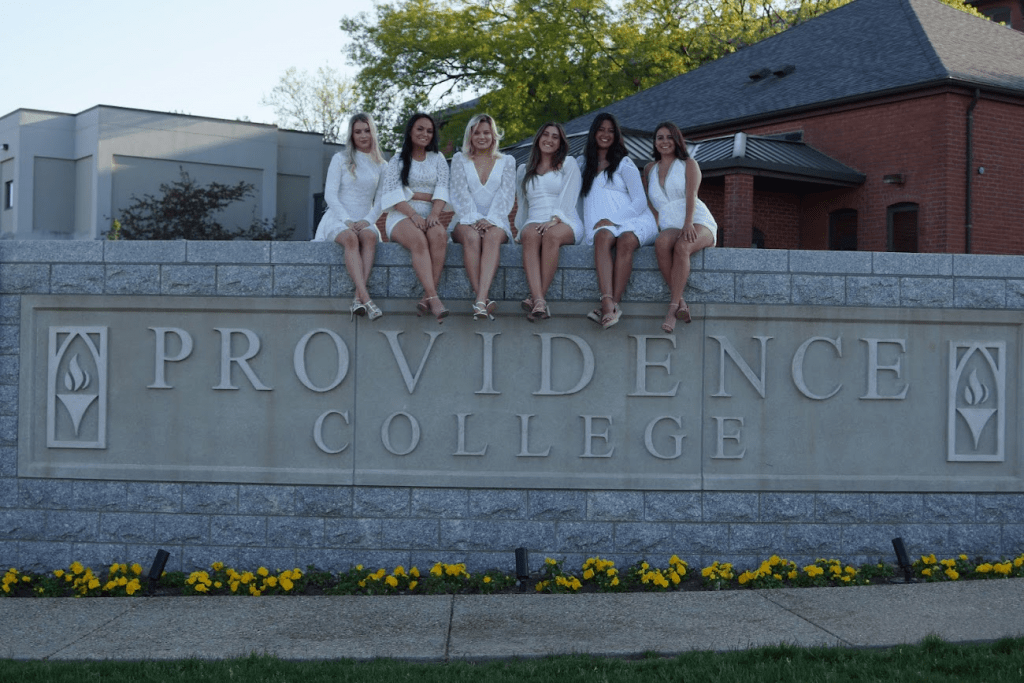 What is one thing you're looking forward to over Homecoming Weekend?
Reilly – "I'm excited to FINALLY walk across the stage at Commencement. I cannot believe it's been a year and a half since I left campus. It's going to be amazing to see all the members of the Class of 2020 and get to celebrate all of our achievements in school and beyond."
McCartin – "Seeing some of the people I didn't formally say goodbye to back in 2020 like my swim coaches!"
Eugene – "Honestly, I'm looking forward to finally get the PC graduation that we never had! The pandemic changed a lot of things but I'm glad I'll get this chance to come back and feel a little bit of what we missed. While also being back on campus and getting the opportunity to see so many people that I've missed so much."
Medeiros – "I am looking forward to reuniting with friends I haven't seen in a while and graduation!"
Brewer – "Reconnecting my classmates for the first time since March 2020!"
Sabye – "I am looking forward to reconnecting with fellow PC alums and exploring New England during its greatest season: fall."