Internship Spotlight: Amelia Tardif '23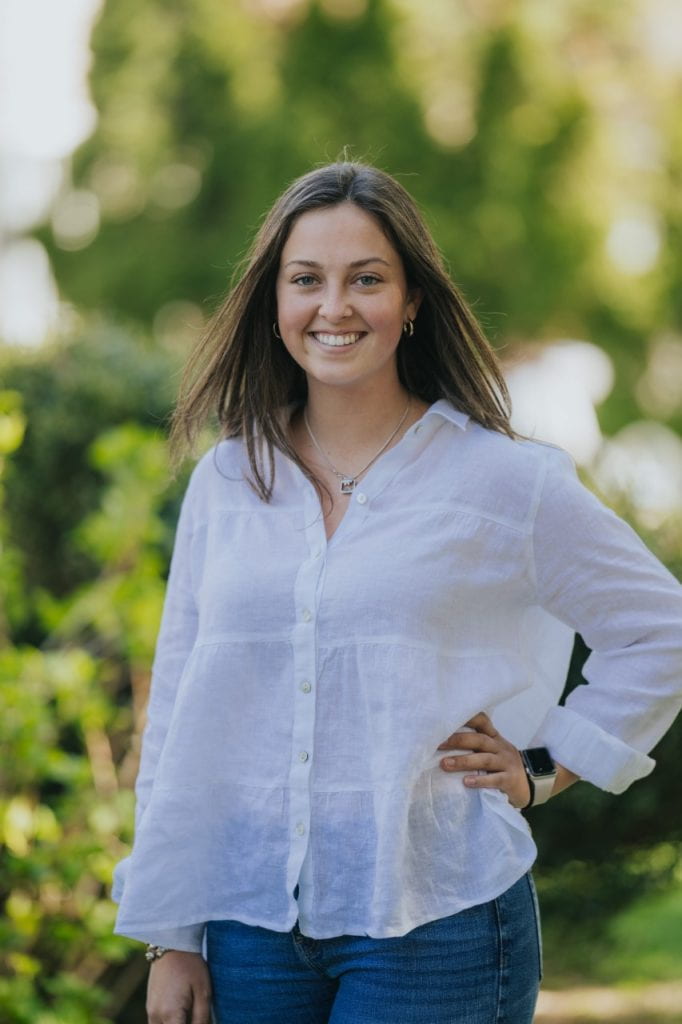 Amelia Tardif '23, a management major, worked at Cape Cod Celebrations last summer. With hopes of working in the event planning industry in the future, Tardif decided that working in the wedding planning industry was a great place to start. Tardif is planning on continuing her role as an intern with Cape Cod Celebrations this upcoming summer, as well.
What led you to intern at Cape Cod Celebrations?
I applied to Cape Cod Celebrations in February 2020 in hopes of learning more about events and weddings. Since I was only about halfway through my freshman year, having an internship close to home seemed like a perfect fit. I am working for Cape Cod Celebrations again this summer 2021.
What was your main role within the business? What did your day-to-day look like?
As an intern at CCC, we met over Zoom mostly from April-June, then we began having weekly meetings to go over upcoming weddings and social media planning. I worked on Pinterest and uploaded photos with tags to increase outreach. I would also choose photos that were "Instagrammable" from the entire folder of pictures from past weddings. Because of COVID-19, I was only able to attend two weddings. On wedding days, I would show up and set up tables, signage, coordinate first looks/photos, and then work music during the ceremony because no bands were allowed in 2020. I would also attend pre-planning meetings a month before the wedding day to finalize details about the caterer, tent company, and any other rental services.
How did you handle working for this business during COVID?
During COVID, the wedding industry was immensely crushed and nearly all weddings were cancelled or postponed. Because of this, I mostly worked on social media and then attended just 2 micro-weddings all summer when normally I would have attended about 10.
Are you interning here again this upcoming summer, or anywhere else?
Yes. I will be returning to Cape Cod Celebrations this summer, my first wedding I will work is May 29!
What was one of the biggest takeaways or lessons you learned from this experience that you can take with you at PCSB?
My biggest takeaway from this experience is that I definitely want to be involved in events in my future career. With knowing this, I can take classes at PCSB that will further my education and skills in event management. I learned how valuable a team is, as weddings cannot be set up and taken down alone. At PCSB, the idea of teamwork and a common goal is emphasized, and I will take that lesson with me in my future courses.
Any advice for students currently looking for internships?
Ask tons of questions when in interviews or informational calls. This way, you know more about the company, but most importantly if it's the right fit for you! While internships are important, it loses value if your goals don't line up with the company's goals. Make sure that you will be gaining valuable skills from the internship.
What skills did you find most helpful when going into your role with Cape Cod Celebrations?
Flexibility, organization, communication, drive.