"Friars Mean Business" Sticker Sale — now extended!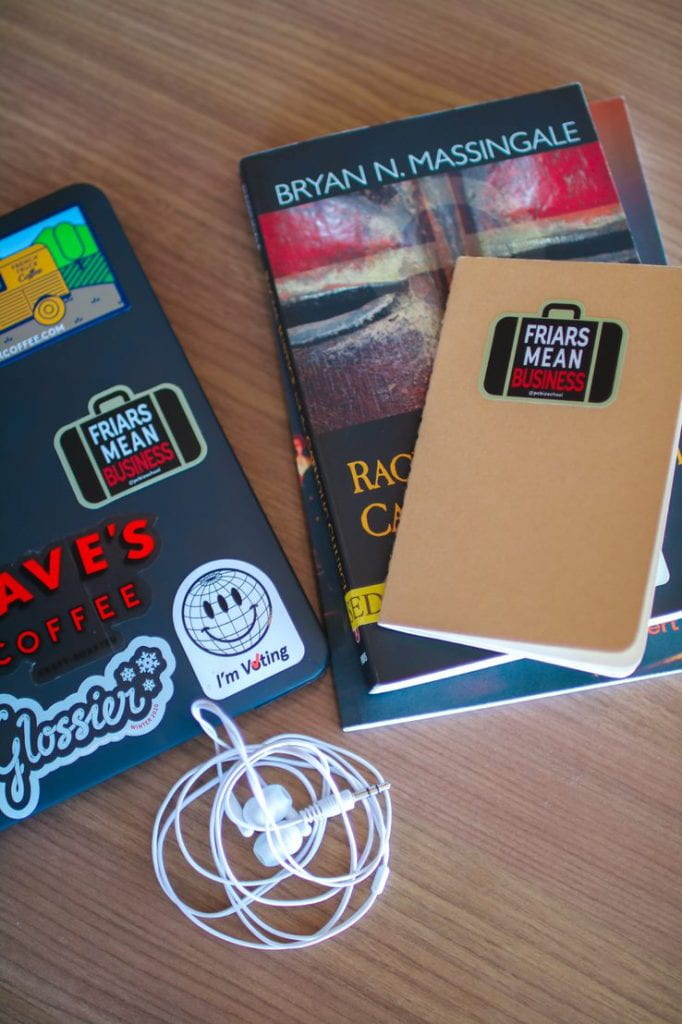 At PCSB, we know that our Friars work hard both in and out of the classroom. That is why the Benjamin Family Social Media Fellows will be selling "Friars Mean Business" stickers beginning March 30.
All the money from these sales will be contributed to the Fund for Providence College for emergency student support. The fund has helped students in a variety of ways, especially during COVID-19. Money from the fund has helped provide students with free textbooks, paid for COVID testing, and provided faculty, staff, and students with technology for HyFlex and hybrid teaching. The fund also supports financial aid and varsity athletics.
The "Friars Mean Business" sticker sales will go directly towards emergency student support, which will help provide food and meal assistance, mental health services, and health and safety needs.
Donors must contribute a minimum of $1 to receive a sticker, but any amount is greatly appreciated! Sales end April 13 Sunday, April 25, and all students who donate and are on campus will be able to pick up their stickers in the Slavin ticket office after the sale ends through the end of the semester. Stickers will be mailed to all remote students and alumni who donate.
Donate today to show off your PCSB pride!
link to donate