PC Team Wins Hartford CFA Research Challenge Second Year in a Row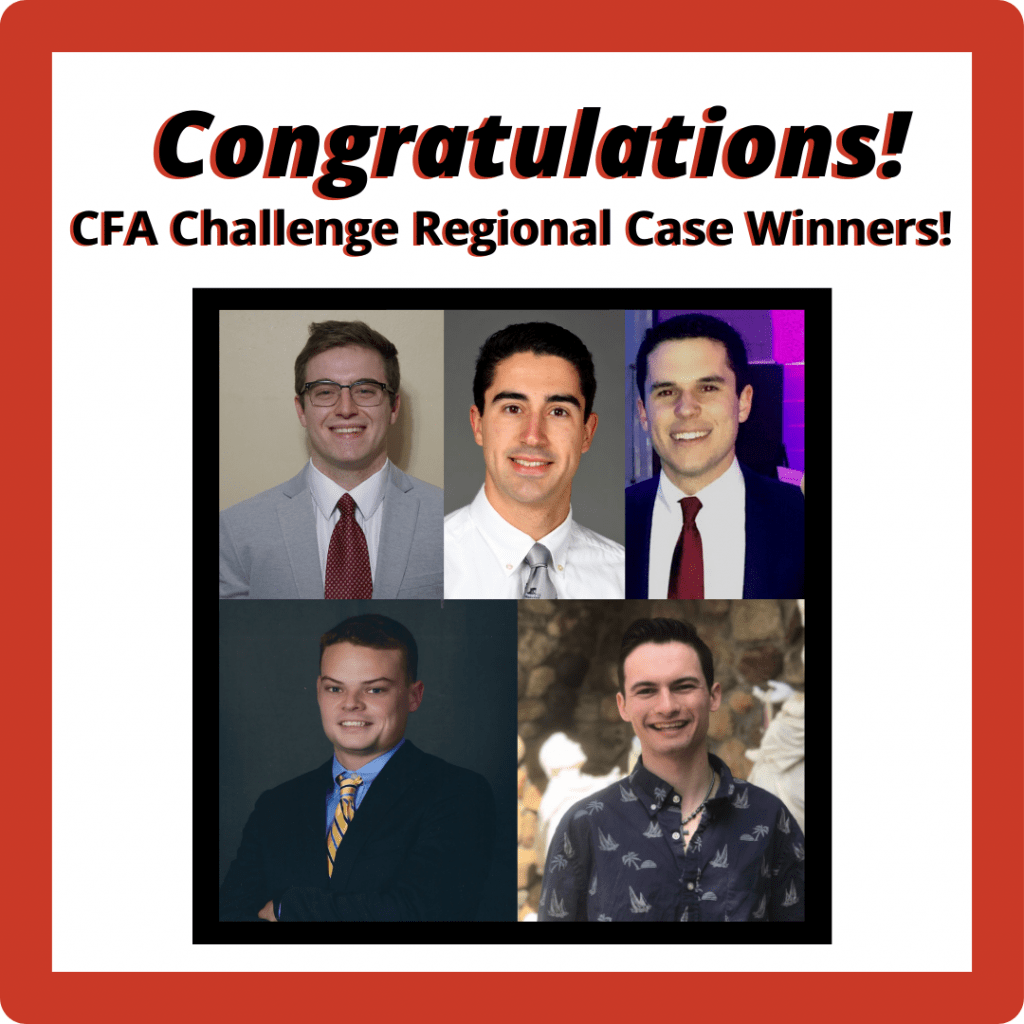 By Hannah Langley '21
This year, a Providence College School of Business team won the Hartford CFA Research Challenge, an annual global competition organized by local CFA Institute Societies in which students analyze a publicly traded company after competing against 14 teams, a record number of participants. Members of the winning team included Liam Faulkner '21, Kevin Lydon '21, Cameron Sherry '21, Ryan Reynolds '21, and Ryan McIntyre '21.
The competitors in the Hartford case included two teams made up of MBA students, one of which was from Yale SOM. "The CFA Research Challenge was truly a culmination of the teachings learned and knowledge applied over the course of our four-year academic careers as finance students," said Lydon on behalf of his teammates. He continued, saying, "Collectively, through undertaking this project, we employed analyses from our respective areas of expertise to underscore the importance of teamwork in a business environment."
The team will now be moving into the sub-regional competition, which will be held March 19. This competition will include nine schools from the East Coast. Should the team win this round of competition, they will advance to the regionals, and then the global competition.
With the impact of COVID-19, this team has had to work under circumstances no other team in the past has had to deal with, exemplifying their great teamwork skills. "This was the first year that the competition was fully virtual, requiring the teams to devote extra attention to keeping their presentations dynamic and visually compelling," said Dr. Edward Szado, associate professor of finance and department chair. "In addition to a thorough qualitative and quantitative analysis,the PC team delivered a high caliber, professional presentation with captivating graphics."
Congratulations to the winning team, and good luck to them in the next round of competition!