Internship Spotlight: Nicholas Calcagno '21
Nick Calcagno '21 is a finance student who was fortunate enough to work at McManus & Associates. As a student at PCSB, Calcagno has been able to participate in and facilitate various real estate forums. Interested in the role finance plays in real estate, Calcagno is looking forward to pursuing real estate finance full time after college. Read our full interview below: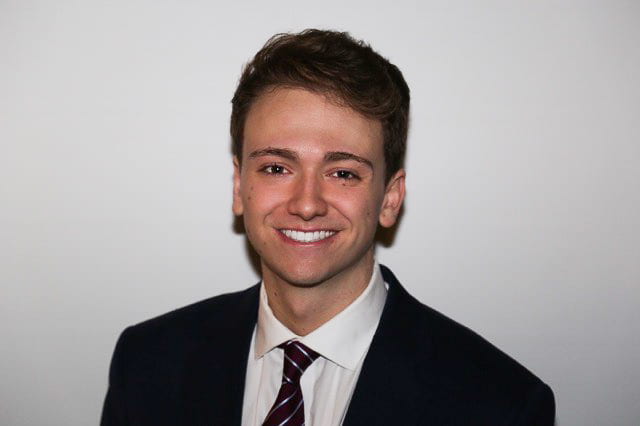 First off, we'd love to hear more about your previous experiences and how they got you prepared for McManus & Associates.
For my first internship at SL Green Realty Corp., I was in a rotationally based program, meaning I was able to experience various parts of the operations division within commercial real estate. Cycling through construction, property management, and underwriting divisions, I was able to grasp a deep enough sense of knowledge to strengthen my real estate capabilities immensely. I worked on the financing side of real estate at Peapack Gladstone the following summer, valuing credit worthiness within the underwriting division as well as reviewing large-scale loan deals with the chief lending officer. Collectively, with the financing and acquiring sides of real estate under my belt with involvement in residential and commercial sectors, I was well prepared entering my internship with McManus and Associates. Here, I reviewed clients' real estate portfolios and their potential performance, as well as their other assets. As Mr. McManus specializes in wealth transfer, we would look into which low-basis assets would be held in trusts and which would be maintained in the client's estate with the intention to achieve a step up in basis.
As COVID-19 inherently restricted your ability to do many onsite experiences, how did you see COVID-19 impact both the firm and your internship experience?
In terms of impacting the firm, we took certain precautions with the clients' portfolios when dealing with clients' portfolios, to account for the necessary heightened risk we have seen in the markets. As for the internship experience itself, we were restricted to online meetings and check-ins held via Zoom and phone call.
What were the day-to-day operations like?
Day-to-day operations consisted of a morning check-in with Mr. McManus to go over the schedule and task list for the day. This would consist of various meetings throughout the day as well as check-in phone calls for progress reporting and asking questions.
How has PCSB prepared you for both this internship as well as any career opportunities in real estate finance after college?
Although PCSB has no dedicated real estate major, they began to build a real estate network within the school through a special topics finance class taught by Andrew Tuccio for the first time this past fall semester. However, many of my finance classes have allowed me the ability to pursue further aspects of finance, such as real estate valuation or financing. PCSB makes you a worldly and well-rounded student that can have solid academics with powerful networking and connecting skills. PCSB allows us to pursue whatever sector within finance that we may desire, and once interest is shown in a specific area such as real estate, the school pushes forward in building the necessary resources for students.
What type of experiences within the business school do you believe would be beneficial to a fellow Friar for an internship experience at a real estate firm?
I think the continued implementation of more real estate classes and eventually a real estate major would be extremely beneficial to the business school and the avenue of real estate that students could pursue at greater capacity.
What was your favorite aspect of working at McManus over the summer, and how has it impacted your potential career trajectory?
My favorite aspect of working at McManus and associates is the heighted sense of a perfect professional relationship. Mr. McManus is very favorable of proper manners in a professional setting with proper titles and attitude. However, he also manages to keep the relationship casual and comfortable to a point where you feel like you can ask him anything. This type of relationship containing the proper balance of friendship and professionalism is a value I will continue to adapt and develop with people throughout my professional career.
If you could give any advice to a PC student looking to mirror your desired industry, what would it be?
My advice to a PC student interested in mirroring a path similar to mine would be to start networking as soon as possible. Utilize LinkedIn and other job sites to start building the number of connections you have. You must build up a contact list of people you have talked to within the industry and what knowledge you have grasped. This will help you when looking for jobs and internships, taking full advantage of the PC alumni working within real estate.
Any additional comments or something you'd like to discuss?
Feel free to reach out to me through LinkedIn or other social media with any questions or need of assistance. Friars help Friars.
---
Interested in being featured as one of our Internship Spotlights? Fill out the form below!
Internship Spotlight Form