Internship Spotlight: Lindsey Cartier '21
Lindsey Cartier '21, a marketing major and economics minor, spent her Spring 2020 semester interning for Hasbro as part of the Global Consumer Insights Team. Because of COVID-19, her internship was moved unexpectedly from in-person to completely virtual. Despite the challenge, Lindsey was able to learn a great deal during her time with Hasbro.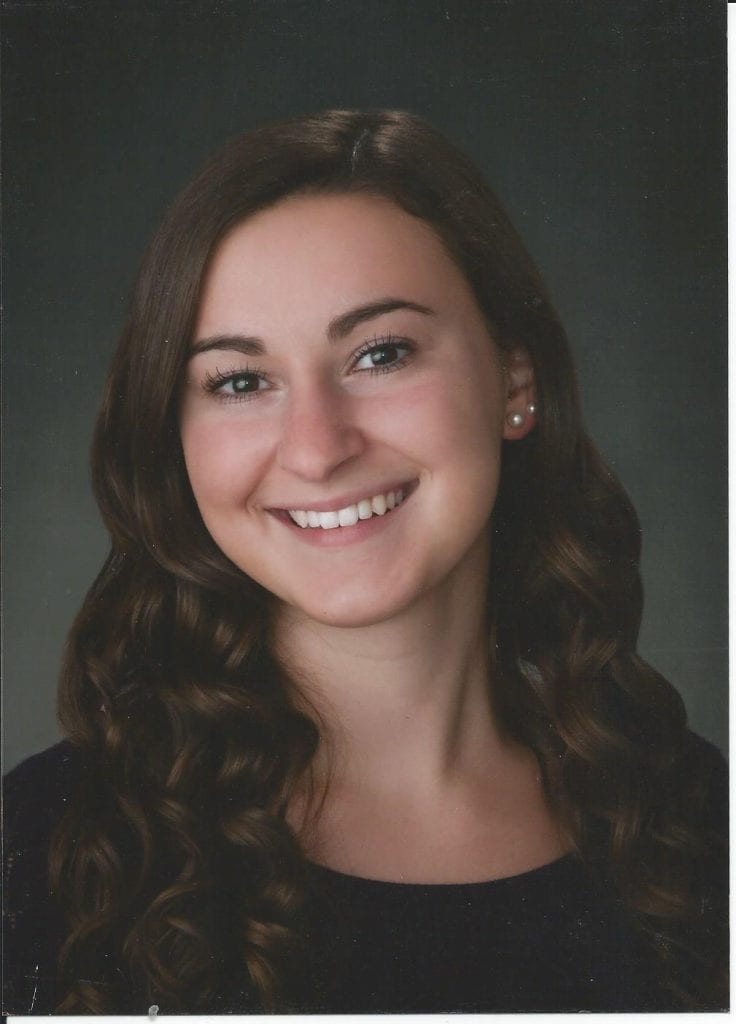 How did you get your internship with Hasbro?
My academic advisor at Providence knew that I was interested in a possible career in market research, which is one of the courses she teaches on campus. Last year she hosted a variety of guest speakers so students could learn about opportunities in market research, and she invited me to tag along. One was with Hasbro, and through it, I learned they were looking to fill a co-op position for the spring/summer on their Global Consumer Insights Team. I applied online, sent my résumé to my soon-to-be boss, and went through the interview process fairly quickly.
What was your specific position with Hasbro? Can you give some details about the work you did for them?
As a co-op on the Global Consumer Insights Team, I co-managed with a co-op from Northeastern University on multiple quick-turn research projects for brand teams across the organization on a weekly basis. Hasbro utilized a DIY survey platform, which allowed me to execute research projects starting from designing a survey, identifying sample requirements, programming, monitoring in-field progress, analyzing the data, and finally creating concise reports. These projects spanned Hasbro's wide portfolio of brands, including franchise, gaming, and emerging brands. Some examples include Nerf, Marvel, Monopoly, and products still in development that have not yet reached the market.
Because of COVID-19, your internship moved remotely halfway through the semester. What was that experience like, and how did you adapt?
I think it'd be no shock to anyone that it was certainly an adjustment. We luckily used Microsoft Teams, which allowed for a somewhat smooth transition to work-from-home. March through May, I was still juggling the switch to online learning with my classes, but my team and I learned to strike a balance of mutual flexibility with my availability. I think it was a learning process for everyone on the team, particularly those who had to adapt to part-time work and part-time childcare. I can confidently say that, as a team dedicated to internal research projects, we saw an increase in the number of requests once we switched to online, because brand teams had to adapt to not being able to develop products in-office. This led to a lot of lessons learned on time-management and communication among team members for deadlines and project prioritization.
What was it like working for Hasbro, and what did you learn from your time there?
Hasbro has such a fun and creative culture and I really enjoyed the people on the Global Consumer Insights Team. The office in Pawtucket has really high ceilings and I was lucky to sit near the Gaming Team, and throughout the day I would hear them cheering and testing their new game concepts. My role was super unique in that I learned about the newest product concepts and then researched parent and kid reactions to make recommendations for the team to move forward. I was able to see my direct impact on the company, which is something you don't find that often in an undergraduate experience.
What advice would you give for anyone interested in a marketing internship as an elective?
If you are thinking about it, I would certainly go speak with Dr. Dan Horne, who teaches the course and served as mentor for us throughout the semester. He is a fantastic resource and really helped me make the most of my time at Hasbro. If you are able to fit this experience into your schedule, definitely do it! It helped me grow because I had to manage a 25-hour work schedule with a full semester of classes, which is a great talking-point in interviews.
What field of marketing do you hope to pursue?
I think that my experience in market research helped me understand the importance of data-driven decision-making in business. I hope to have a career where I can blend creative thinking and data-driven insights to help make recommendations for a business. The beauty of marketing is the ability to transfer skills into a variety of roles. I hope to put mine to use in product management.
Is there any other information you would like to share and any other advice you would like to give?
Adopt a growth-mindset — take on as many challenges and opportunities for self-improvement as you can throughout college. What will help in the long-run is an attitude of continuous learning, and I think we will all need that as technology continues to adapt and flourish. In your downtime throughout the semester, get a certification online through HubSpot, Google Analytics, or another program through the Career Center. Not only will it help you stand out on and get noticed, but it might just be the factor that gives you the job over another candidate!
Interested in being our next Internship Spotlight? Fill out the form below!
Internship Spotlight Form