10 Ways to Survive Finals at Home
How to stay productive during a stressful time and week
Whether it be studying, finishing up your last presentation, or writing that last paper, finals week can be tough for everyone. This year, working on finals seems even more difficult. Rather than being on-campus, or even in a library or coffee shop, most of us are doing work from home because of COVID-19, which adds a layer of distractions and complications. Even for professors, grading all of these assignments in the coming week is going to be much more difficult. Because of this, we put together a list of helpful tips that will help you get your work done. We want to help you succeed and do your work to the best of your ability. Here are our top 10 tips for finishing up those finals at home.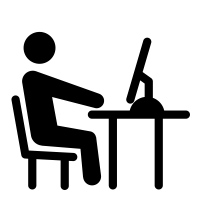 1. Find a Productive Work Space
Whether it be your kitchen table or childhood bedroom, find somewhere that has few distractions and where you can be the most productive. Finding that one spot will help you remain focused on your work and create a routine.
2. Take a (Necessary) Break
While taking breaks might be easier at home because of distractions, it can also be just as easy to lock yourself in your room all day with no breaks. Remember to take necessary breaks throughout your day, whether going for a social distance walk to clear your mind, cooking with your parents, doing yoga, or any other form of downtime for your own mental health.
3. Create a Routine
Creating a consistent routine throughout the week can be helpful, and we all usually have routines while on campus. Try to mimic your normal school-year routine while at home to make mentally preparing to study a little less difficult.
4. Avoid Online Distractions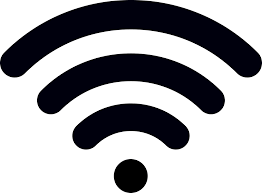 We all know how easy it is to take quick break to scroll through Instagram or TikTok, but that quick break turns into an hour instead. To avoid this, try to turn off your WiFi or put your phone on airplane mode for a certain time to prevent distractions.
5. Tell Your Family You're Working
Sometimes your parents or siblings might forget you are in the middle of your final presentation, are taking a timed test, or are working on another big paper or assignment. Communicate with them early in the day or even the day before so that they know not to bother you during certain times so that you can concentrate and work in peace and quiet.
6. Dress for Success
Although doing work in your pajamas can sometimes be needed, others work better and can concentrate more if they get dressed for the day. If you find yourself constantly lounging around rather than getting your assignments done, give this tip a try and see if it helps!
7. Stay Active
Sitting at home all day can be easy, especially during the colder weather and from fear of COVID-19. Doing an activity that increases your heart rate can be a great way to clear your mind and de-stress. For some ideas, try at-home workout videos on YouTube, going for runs or walks in your neighborhood, hiking, or doing yoga.
8. Set Realistic Goals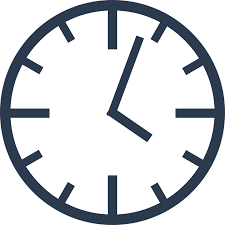 Rather than trying to cram all of your work into one day, prioritize what you know are your most important assignments or responsibilities. Also, don't wait until the last minute to start a long paper or project, but divide your day to work for a certain amount of time so that you do not have to cram everything at the last minute and pull an all-nighter.
9. Consistently Check on Your Mental Health
With everything going on in the world right now, it can be easy to forget to take care of ourselves, especially our mental health. Take some time out of your day to do something you enjoy in order to reward yourself for your hard work and keep yourself in a good mental state.
10. Reach Out to Friends
We know many of you probably miss your roommates or friends from PC, so do not forget to reach out to them. Whether it be a FaceTime, Zoom, phone call, or text, reaching out to your friends and other people beyond your immediate family can alleviate some of that cabin fever.