I Want Your Job: Carley Pearson '18
Carley Pearson '18 is a senior analyst and team lead at American Express. Since graduating from Providence College, Carley has used her ability to adapt and to rapidly learn to achieve success in roles at Vita Coco and American Express. PCSB is excited to interview Carley and grateful to share her story.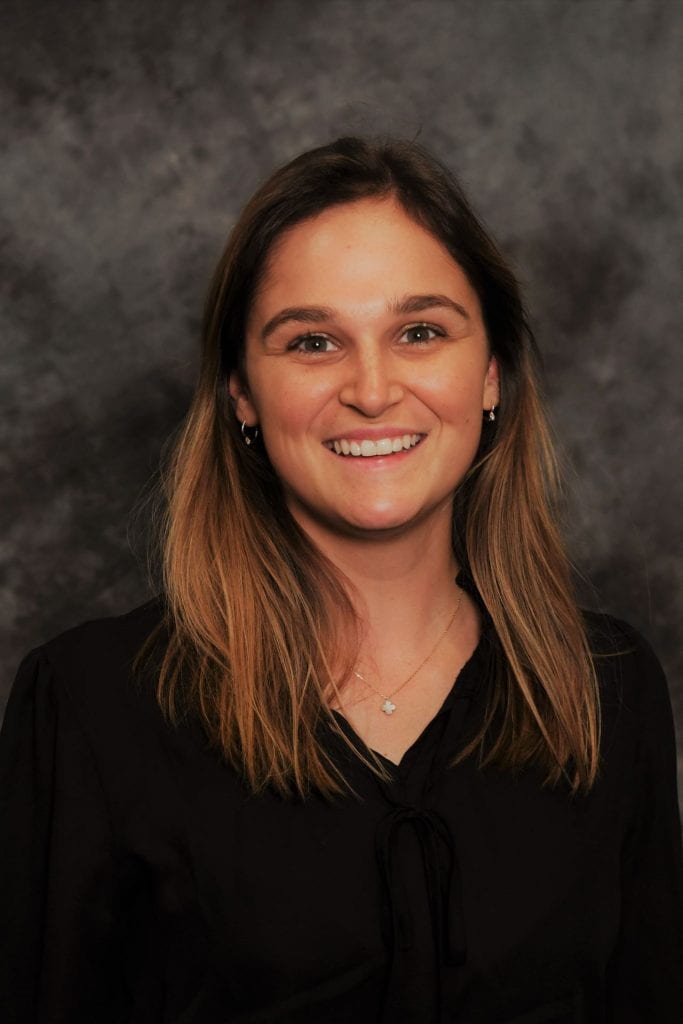 Graduating from Providence College in 2018, what was your job search like? Where did you end up finding your first job?
Graduating in 2018, my job search was steady, but the results were unpredictable. It involved plenty of LinkedIn Easy Applies, informational interviews, and résumé tweaking, all in an attempt to feel as prepared as I could when opportunities presented themselves or a great role opened. Once I had my résumé ready and goals in mind, I leveraged the connections I built over the last four years. Internships, professors, family, that woman I met at a restaurant in New York City. You name it, I considered them a connection and a relationship to cultivate. This is important because it relieves the pressure of senior year and feels more organic when reaching out for informational interviews. Additionally, I leveraged the PCSB Career Center for helpful tips on résumé creation, email writing, and LinkedIn expertise. The Career Center was significant because it provided access to the alumni network and used prior student experiences to help create a personalized action plan to help find my ideal first role. Using their suggestions and leveraging my network, I was able to find a position at a private consumer goods brand, All Markets Inc., working as a marketing coordinator for beverage brands Vita Coco and Runa. This position offered opportunities to work on the packaging, marketing, brand, and innovation components of the company, which was exciting because I gained exposure and learned about building a brand.
What were the main tools and opportunities at Providence College you utilized that you feel helped you get the best four years out of your undergraduate education?
Two characteristics come to mind – the opportunity to join clubs and organizations and the strong professors and in-classroom learning opportunities. The clubs and orgs on campus enabled me to meet great people and explore different sides of myself. To this day I think this self-discovery led me to find what I was truly interested in and in what capacity. With Student Congress, I enjoyed the thought-provoking people and the opportunity to have a voice on campus. With the American Marketing Association, I tested my leadership ability and built a strong business acumen in practice. At the time, I don't think I realized this. It was more about a fun and stimulating opportunity to meet people. But looking back, that's what was great about it – I wasn't aware how much I was learning and growing.
The opportunity to build close relationships with the professors was a special part of Providence. In college, it was great to feel engaged on the weekends with your friends, but I wanted the same feeling of engagement during the weekdays. Having strong relationships with my teachers in the classroom made me feel connected mentally and made all the papers and late nights studying worth it.
Transitioning into your first role, what were the main skills you learned at Providence College that helped you be successful at Vita Coco?
Speaking skills, social skills, and collaboration. Providence does a great job administering class presentations and group projects. Personally, I believe they taught me the importance of ownership and accountability at work, as well as collaboration. In class, we had to work together to understand our strengths and weaknesses and assign roles accordingly, but at work we now subconsciously pick up on those attributes and go into a meeting self-aware of what needs to be done and how to work more efficiently. I believe Providence helped me build social skills via the strong connection with the church and community and the heightened student involvement in organizations outside the classroom. Providence was great at encouraging participation and leadership and allowed me to expand organically in new environments, and I think this really contributed to my social development.
Many students would be a bit nervous to change roles and companies as an early-career professional. You moved from Vita Coco to American Express. What steps did you take that made you feel confident in the transition and what was it like to make such a change?
Leaving my first job at Vita Coco was nerve-wracking because it was such a huge part of my development. I grew fond of the people who helped me transition from college to the real world and felt sentimental about all my experiences, because they felt monumental at the time. However, I was confident because I understood the value of the experiences and relationships I gained at Vita Coco and was extremely grateful for them. I had a lot more learning and developing to do as a businesswoman, and I knew I had a very solid foundation to work off of coming out of Vita Coco, so I wanted to go to an environment that would cultivate that foundation even more. For instance, expanding my knowledge in traditional marketing, creating agency briefs and reporting. Having this mindset enabled me to feel confident in my transition and excited to learn even more.
What are day-to-day routines at American Express do you enjoy? How did PC prepare you?
I've truly valued the interest the company has in personalized career development and involvement opportunities outside of my job description. The company does a fantastic job bringing in speakers to discuss topics ranging from the competitive landscape to how to balance the responsibilities of career and family. Having these events leads me to feel more engaged in my day-to-day, and that I gained value outside of my normal daily routine. Regarding my specific role, I enjoy the exposure I have to the entire customer lifecycle. My team is responsible for executing customer marketing campaigns across multiple channels, and in order to do this effectively we partner with teams to understand the strategy, segmentation, and capabilities. This is exciting because as a consumer, I was only able to conceptualize one part of the journey (think receiving your card in the mail). In a role that touches multiple campaigns and strategies, I'm exposed to the big picture, the process at which that campaign came to life, and how it was perceived in the market.
If you were talking to a current freshman or sophomore in PCSB, what advice would you give them?
Keep an open mind about what interests you. Don't just take the glamorous class or the class your older friend suggested. On top of that, don't marry the idea of a career choice right away – I think a lot of students (including me) thought there were only five jobs you could get out of college to be "successful," but it's actually the exact opposite. Start as a generalist and work towards narrowing down your strengths/interests by what experiences and roles you aren't in love with.
How did experiences within your various internships mold your understanding of what you wanted to do out of college?
Internships played a big part in my personal development as a student and as a young professional. They helped expose me to new people and concepts I thought only existed in textbooks. Securing the right internships can be challenging, but I knew I wanted to go into marketing in some capacity, so I dedicated time to learn about one component. The agency world aligned with my perceptions of marketing and advertising and was intriguing to me. In these experiences, I was able to survey different departments – Account, Production, Analytics, etc. – which helped mold my understanding of the different components of marketing and understand how agencies truly intersect with brands. These experiences molded my mindset for what I wanted to do out of college because I loved the content, but not the environment, at the time. So, I knew I was passionate about the material but not necessarily the environment I wanted to learn in. And this was a major realization for me, and frankly, the point of internships, because I felt confident that I had a strong idea of what I wanted to do out of college, but needed to find the right company and environment.
Want to be our next "I Want Your Job" feature? Fill out the form below!
I Want Your Job Form