Internship Spotlight: Margaux Kelleher '21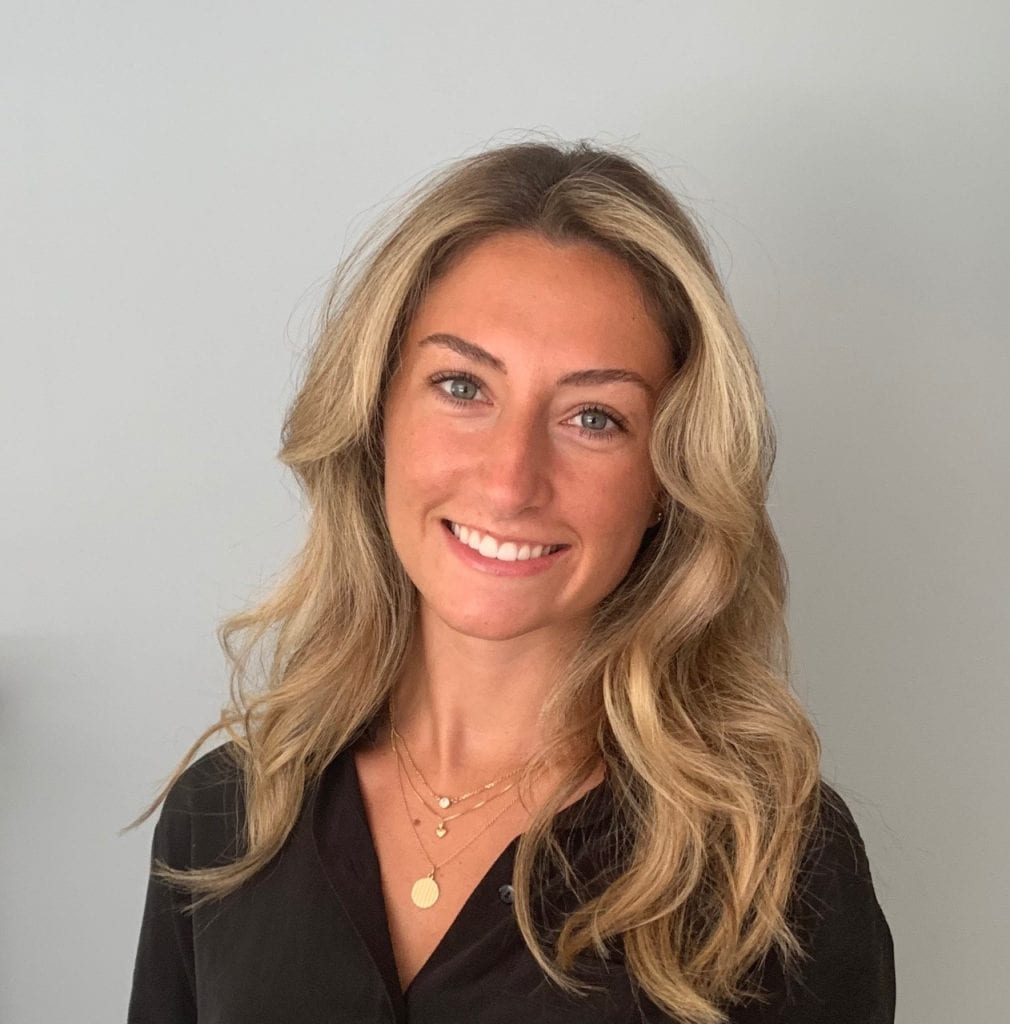 Margaux Kelleher '21, a finance major and accountancy minor, interned with CBRE in Boston during the summer of 2020. Kelleher persevered and succeeded in the virtual environment in her role as an Advisory & Transactions Services intern on a consulting team. Being virtual does not mean that meaningful relationships cannot be built and valuable work cannot be done, and Margaux was able to consistently show this throughout the summer.
What was the process that you took to learn about and receive an offer from CBRE?
In the early Spring of 2020, I began searching for commercial real estate internships via LinkedIn and Handshake. I also did research on some of the larger CRE firms that have offices in Boston and checked their websites for postings. CBRE happened to be one company that had students apply directly through their website, so I submitted my application and applied to a handful of other firms and companies. Shortly after, I got a call requesting an interview. I did a lot of prep for the interview by researching the company, the industry, and the three women who I would be speaking with. After the interview, I made sure to send a follow-up thank you email to the three women who interviewed me. A few days later, I got an internship offer!
Can you tell us a little about your role at CBRE?
I spent the majority of my time at CBRE assisting my assigned mentor and his team generate occupancy costs analyses on Excel. I even had the opportunity to hop on some of their calls with brokers and clients. My work strengthened my understanding of what data and numbers actually go into prospective deals. I also became much more familiar with commercial real estate terms and Excel. Also, I worked on a group research project that focused on the tech industry in New York City and how it impacts the Manhattan commercial real estate market.
What steps did you take to ensure a successful internship in the wake of COVID-19?
I was definitely nervous before my internship began, as I had no idea what to expect of a virtual internship. After just my first day, I was blown away by how well the company did at making it feel like a "normal" internship. We had several virtual community service opportunities. One day I volunteered to lead a virtual fitness class for the Women In Need organization in New York City. I tried to get involved in any event they had to offer, like the volunteer opportunities, the women's luncheon event, and the intern "socials." I also made sure to ask my manager and my mentors any questions I had, big or small. Not only did this help my understanding and improve my work, but it was also a great way to get to know them a little better and build a relationship.
If you could pick one class or professor that really prepared you for the internship, what or who would it be?
I found I used a lot of the skills that I learned in Operations Management with Dr. Wendy Chen during my internship. As I mentioned, I did a lot of work on Excel so I was glad I had taken that class in the spring of 2020 and had plenty of Excel skills under my belt.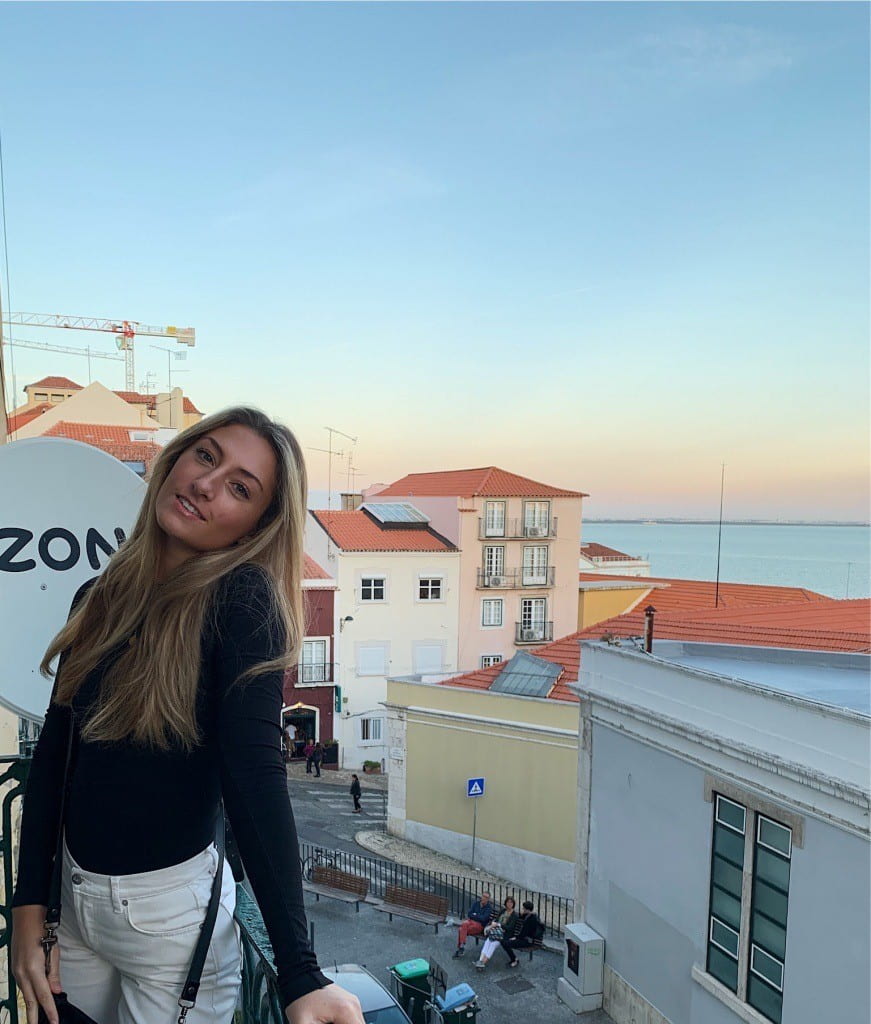 What did CBRE's interview process consist of?
As I mentioned, shortly after submitting my application, Human Resources asked if I could Zoom with three women from the company later that week. This was the beginning of February, so I guess CBRE was ahead of the Zoom trend! The interview was only 20-25 minutes long and was so conversational. We discussed PC and my experiences as an intern for C&W while abroad. They also asked why I was interested in the role, why I felt like I was a good fit for the company, and several other questions. I left the meeting knowing CBRE was a company that I would be thrilled to work for. By the end of the week, they called me and offered me a spot as a summer intern!
Although in-person may have been preferred, what was your favorite aspect(s) about being virtual?
Each morning of the internship, CBRE had a speaker Zoom in and talk to the interns for about 45 minutes to an hour. This was something I loved because we learned about so many different roles and paths that the company had to offer. Friar alumnus Bill Concannon '77 was one of the speakers, which was a really cool experience. On the very last day, the CEO, Bob Sulentic, spoke to us, which was another unforgettable experience! If the internship hadn't been online, we wouldn't have had this amazing opportunity to hear from the speakers each day.
How do you think the skills learned at PC apply to the Commercial Real Estate (CRE) industry?
I think PC does a wonderful job teaching us how to write, especially through the Development of Western Civilization Program, and emphasizes the importance of collaboration. All of the seminars and small group classes have strengthened my ability to communicate to a group. Even though talking on Zoom isn't technically "public speaking," it can still be unnerving to hit the unmute button and speak up. PC has really helped me get over any fears I had of asking questions, speaking up, and getting involved.
If students are interested in either CBRE or CRE in general, what advice do you have for them?
Networking is huge in commercial real estate as it is such a social industry. Students should reach out to anyone they might know in the industry, or any alumni in CRE, and pick their brains about their experiences and stories. Also, any computer skills classes, like Operations or DAB, are important to take, as I stated. In general, my finance/accounting background helped me tremendously as I went into my internship with a good understanding of many basic points. I think the most important thing is having the ability to speak up and reach out to people!
Want to be featured as our next Internship Spotlight? Fill out the application form here!
Internship Spotlight Form