Internship Spotlight: Matthew Petry '21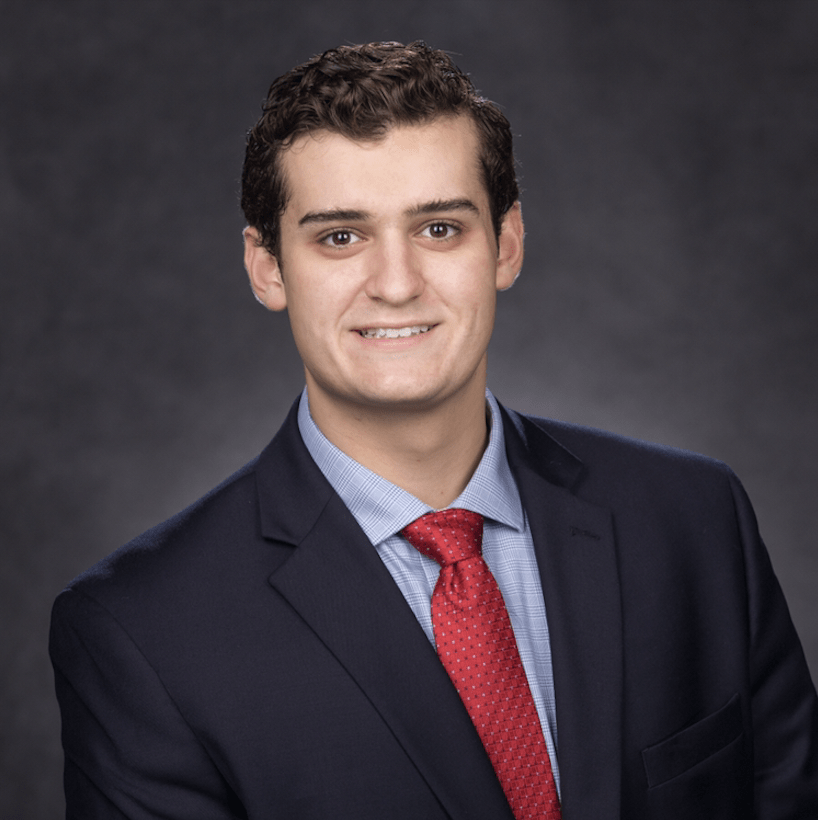 Matthew Petry '21 is a senior finance and accounting double major at Providence College. Over the summer, Petry interned at Citizens Bank in the Debt Capital Markets Group. Although fully remote, he learned about investment banking in the finance industry.
How was the process to receive your internship for this summer?
During my freshman year, I started exploring career and internship options. I originally saw myself working in personal finance, but after having an internship, I realized that was not what I wanted. The process really began sophomore year after I worked in mergers and acquisitions at Riparian Partners, LLC in Rhode Island. I realized I was passionate about a career in investment banking, but I knew it would be a challenge considering the highly competitive environment. I found that my only way to get into this career was to talk with Providence College alumni who work in banking. I talked with more than 50 alumni over the summer and during the first semester of my junior year. Eventually, a PC alumnus took me on as a mentee, taught me the things I needed to know, and got me an interview at Citizens. The Superday interviews consisted of behavioral, technical, and cultural questions. I received an offer in late October 2019 for my summer 2020 internship.
What were your primary roles within the job?
After a two-week classroom-based training program, my primary role was to support debt capital markets transactions from origination to closing. Essentially, my job was to support in the making of pitchbooks and confidential information memorandums through things like industry research, company research, and financial modeling.
How was your internship impacted by COVID-19? If there were challenges, how were you able to overcome these?
My internship program started on May 26, 2020, and ended July 31, 2020. This was shortened two weeks and was shifted to fully remote. Not being in the office required extra time to learn certain things because I didn't have someone next to me to help. It required more time and self-research. All in all, Citizens Bank had a great support system, from full-time colleagues as well as the intern cohort who were more than willing to assist.
What was your favorite aspect about the role?
This role encompassed all major areas of business into one job. Essentially, all of the projects I worked on required skills in finance, management, marketing, and accounting. I also really enjoyed the fast-paced environment and the amount of learning that happened in everything I worked on. Since I was working on deals, I learned about several companies and industries that I had not delved into prior.
What were your primary functions within the role?
I worked on several live deals, an intern project, and a pharmaceutical industry primer, which was used for the origination of deals within that industry. The intern project was to make a pitch book from scratch, analyzing a merger in the gaming industry that would be financed through debt. Some of the information that went into my analysis on both companies during the pitch included company assets, investment highlights, an overview of the management team, industry highlights and risks, financial analysis, and potential ways to finance the transaction. I also worked with a team of interns to pitch an innovation idea that would promote informal networking at the bank during the current virtual environment.
What was the support system like for college interns?
Citizens Bank has a strong support structure from interns to managing directors. Citizens Bank has a flat culture and it was easy to connect with any colleague. It also was great how the interns helped each other out. There were Zoom "happy hours" and all the interns would reach out to each other for help when needed.
What advice would you give fellow Friars who are looking to intern at a financial institution like Citizens Bank?
I can't stress enough how important it is to network. I would not have had this opportunity if I did not make so many connections. Connections share experiences that are valuable to learning about all the possible career paths within a financial institution. I also recommend getting involved in clubs that address different career paths (i.e. Finance Society/Accounting Association). I strongly recommend students sharpen the technical skills required for the position they are seeking. Lastly, the Career Education Center is available to help with internship search, résumés, and cover letters, and also has a shadowing program every winter. I was fortunate to shadow alumni at FactSet, Wells Fargo Asset Management, and Barclays on their sales and trading floor. Opportunities like these lead to first-hand exposure into the career paths within business.
How was the PC Alumni network? How would an individual looking for internship opportunities go about engaging with PC alumni?
The PC alumni network is amazing! I reached out to more than 50 alumni through LinkedIn and received referrals through alumni I had previously talked to. The Providence College Alumni Network is a LinkedIn group with more than 10,000 alumni. I highly recommend students send a message to any alumnus who has a position or a career they might be interested in. A short message can often lead to a phone call — alumni are always looking to help fellow Friars. These connections can go a long way from being a learning tool to a recruiting opportunity.
Were there any opportunities for full-time roles following graduation?
In general, across most financial institutions, firms are looking to use their interns as a pipeline for their firm. Citizens is investing in its program and looking to hire full-time through their summer internship program. I will be staying at Citizens Bank upon graduation, working as an Investment Banking Analyst in their Debt Capital Markets group.
Want to be our next feature for Internship Spotlight? Fill out the form below!
Internship Spotlight Form