Internship Spotlight: Kelly Galeota '21
Kelly Galeota '21 is a senior finance major at Providence College. This summer, she interned for Dell within their finance division. Although her internship was remote because of circumstances surrounding the COVID-19 pandemic, she was still able to learn a great deal and gain valuable experience. Read here to learn more about her experience with her remote internship.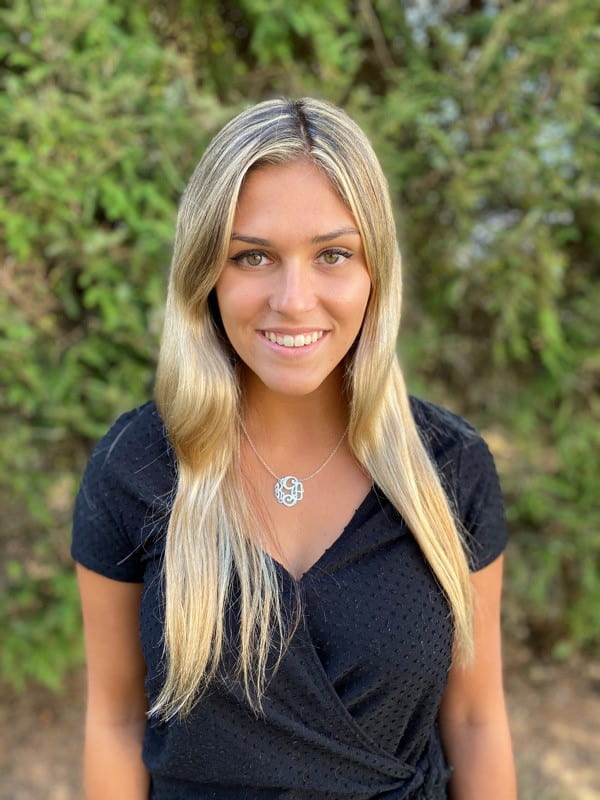 When and how did you get your internship?
I first became aware of the internship as it was posted on Handshake. After applying on Handshake, I then went to the Providence College Career Fair, and I talked with the Providence alumni at the booth. I had already been acquainted with someone at the booth through networking activities and was introduced to the recruiter. I was then given a first round interview in Slavin 108, continued the onboarding process, and was later on offered the position. I received my internship offer in the fall of 2019 and the internship ran from June 1, 2020 through July 31, 2020.
What was your role/position at Dell this summer?
The internship I was involved in was the CFO program, and I was a financial analyst. I was assigned to the North American Service Sales Team where I analyzed the financials for the North American sales leaders that focused on service sales.
Can you explain a little bit what your original internship experience was going to be and what your experience ended up being due to COVID-19?
The original experience was planned to be in person in Hopkinton, MA starting June 1, 2020 and ending August 7, 2020. The internship in person stressed the importance of networking and relationship building with both the team and fellow interns. Despite being remote, we truly still made the most of the situation and continued to emphasize the importance of networking. Each week Dell put on an executive speaker series for the CFO interns. A different executive speaker from the CEO Michael Dell to SVPs in different departments would come in to discuss their career paths, challenges they overcame, and opened up the floor so that interns could ask them questions. I really enjoyed this experience because it really showed that even though Dell Technologies is a very large international company, they really care about each person that works for them. Even as an intern I never felt like I was seen as being the "low man on the totem pole," but that I was truly valued. The use of Zoom and Microsoft Teams enabled the weekly meetings with the team and one-on-one meetings with your manager easy and efficient as we could not physically be able to be together.
What were some of the projects you had to work on this summer?
On this team, I built a financial model to track and assess the opex to revenue for the North American sales leaders. This allowed the leaders to evaluate their headcount allocations, costs of direct and indirect spending, revenue produced, and overall productivity regarding service sales. This would allow the leaders to have a clear tool that they can use for forecasting future business decisions and analyze their performance.
What did you like most about your internship experience?
Even though we were remote, I still felt I was able to make strong connections with both my teammates, as well as my peers. At Dell involvement is a major aspect of the company. I was able to become a leader for what they called the Networking Pillar. I collaborated with interns all over the country to create weekly events that allowed for everyone to meet, talk about their internship experience, and create more personal relationships. I also really enjoyed my project this summer. What I liked most about my project was that even after my internship was completed, my project would be carried on. As I built it from the ground up, it was very exciting to know that my work would be very beneficial across the company and be implemented even after my time on that team. As an intern, it felt great to know that I was making a true impact on the company.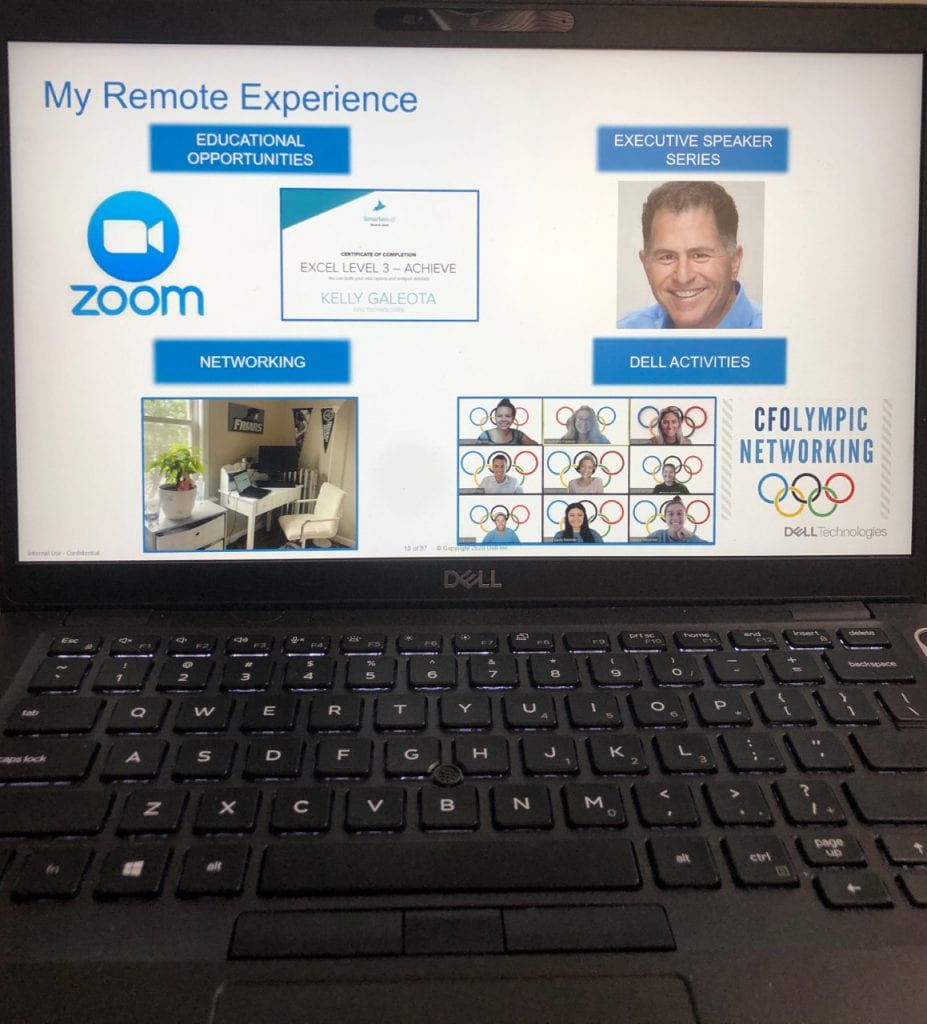 Did you have any previous experience that helped you excel in your role this summer?
Before working for Dell I worked as a financial representative for Northwestern Mutual. I think that I gained both analytic and personal skills there that were very beneficial for my role at Dell. I think that my business course work, as well as my excel training, truly prepared me for the technical side of the job. Providence College has prepared me to think outside the box, be able to adapt to different scenarios, and problem solve in an efficient way.
What advice would you give to students currently looking for internship opportunities?
I think that students really should try to take advantage of networking opportunities. Not only could this help you get a job in the long-run, but it could also provide insight on what you can be doing to further advance yourself. I highly suggest networking with fellow Friars, as they are always willing to help and give you advice as you are looking to pursue different career paths.
Did this internship prepare you for your future career?
I feel very prepared for my future career as I gained major skills in problem solving, adaptability, and teamwork. I will be staying with Dell Technologies post graduation where I will be joining their Financial Development Program as a Financial Analyst.
Feel free to add anything else you want to share!
I highly encourage any sophomores or juniors interested in learning about Dell Technologies to reach out to me with any questions as I am Campus Advocate for Dell!
Want to be our next Internship Spotlight feature? Fill out our application form here!
Internship Spotlight Form