Diversity, Equity & Inclusion Summer Challenge
The U.S. business community has made clearer than ever its strong commitment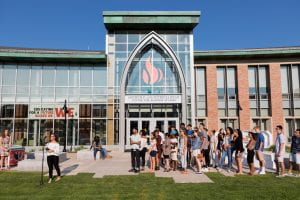 to fighting racial injustice. Business leaders, today and in the future, must work to dismantle systemic racism and model anti-racism. They need to self-reflect; identify opportunities for change; communicate the true values of diversity, equity, and inclusion; and implement new, equitable systems. The Providence College School of Business is committed to facilitating and educating for this change.
Today, in honor of Juneteenth – the day that, 155 years ago, the Emancipation Proclamation was read to all remaining enslaved African Americans in the Confederacy – the PCSB is pleased to announce a diversity, equity, and inclusion summer challenge.
Challenge Details
By Monday, July 20, submit either a written essay of up to 1,000 words or video essay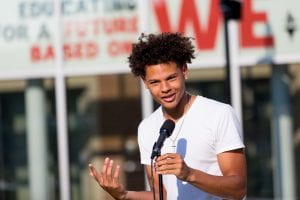 up to three minutes long via Suitable* (search task "PCSB Diversity, Equity & Inclusion Summer Challenge") to receive FLIP points or via email pcsb-dean@providence.edu using the following prompt. All submissions have the opportunity to win the prizes listed below.
Challenge Prompt:
What is the impact of systemic racism and racial injustice on business organizations? What are the benefits to being part of a diverse, equitable, and inclusive workplace environment? How are businesses/business groups setting an example of working positively towards eliminating systemic racism and racial injustice and what more could they be doing?
Back up your argument with specific examples. Feel free to draw from your personal experience, as well as what you have observed through your coursework, internship experience, unconscious bias training, or through media coverage. To jump start your research, we have listed select resources below, but there are many others available that you can access to support your argument.
Please keep the criteria below in mind as you craft your essays/videos. You must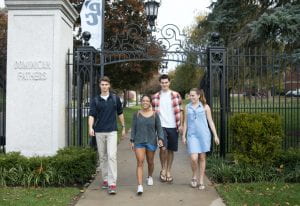 abide by Providence College's Academic Integrity Policy and cite your sources appropriately.
Concise, memorable statement of overarching view in response to prompts
Logical flow of one point to the next in developing the overarching view
Uses logical, nuanced analysis to explain why activities/circumstances are important and how their impact operates
Demonstrates understanding of the language and concepts used in resource materials but does not linger on basic explanation that someone who has educated themselves using resource materials would understand
Demonstrates link between current data/news and future scenarios
Use of illustrative examples
If written, uses excellent professional writing style and grammar
Additional Instructions for Video Submissions Only:
Please be sure that your video is a maximum of three minutes long and that you follow the criteria listed above. Suitable* is the preferred method for video submission. If you do not have the Suitable app and your video is too long to email, you may use OneDrive, Dropbox, or similar application and send the link to pcsb-dean@providence.edu.
Challenge Prizes
Submissions will be assessed by a team of judges and first, second, and third place winners will be announced by Friday, July 31, via email and social media.
All prize winners will have the opportunity to attend a dinner at Dominic House, hosted by Fr. Sicard, O.P. '78 & '82G. In addition, donations to charitable organizations of the winners' choosing will be awarded on behalf of the first, second, and third prize winners in the amounts of $3,000, $2,000, and $1,000 respectively.
* Suitable
If you do not yet have the Suitable app, here are instructions for downloading it:
Download the Suitable app to your phone from your regular app store
Use your @friars.providence.edu email to register
Login through the Providence College portal within the app
Allow camera access to the app
Resources
Read
Watch
Visit