PC Team Wins Hartford Finals of CFA Research Institute Challenge
A team of Providence College School of Business students took first place at the regional finals of the 2020 CFA Research Institute Challenge held on February 27 in Hartford, Connecticut.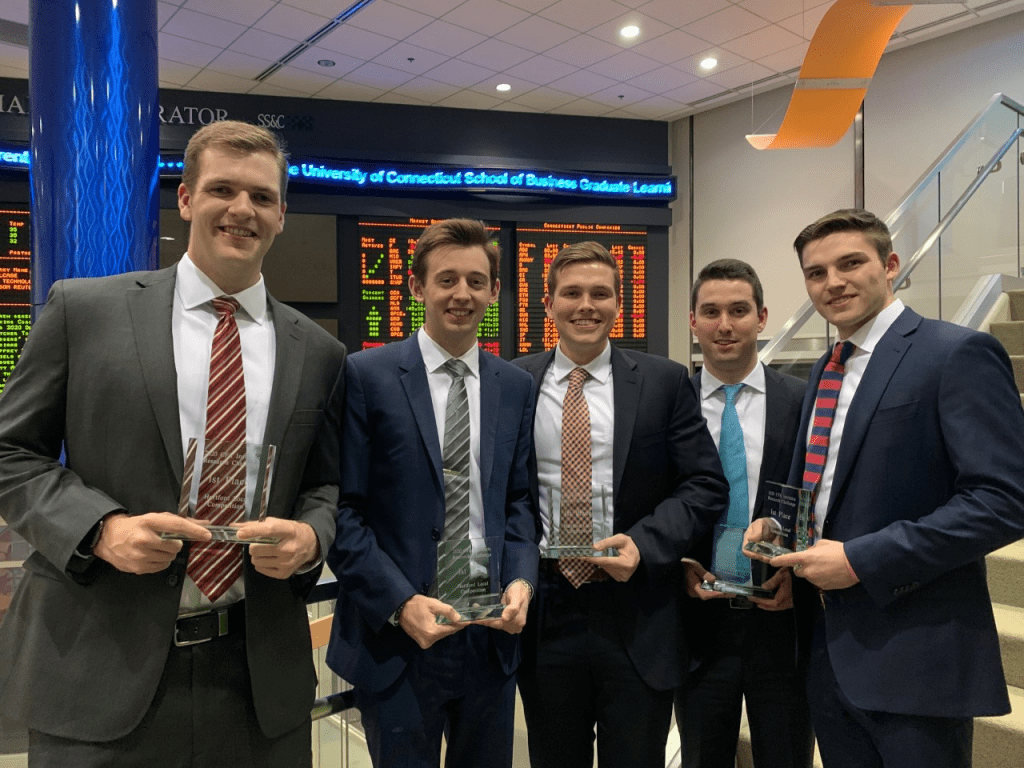 The CFA Institute Research Challenge is an annual global competition organized by local CFA Institute Societies. This challenge allows students the opportunity to work together and analyze a publicly traded company. Teams of students then create a research report accompanied by a buy, sell, or hold recommendation for the selected company and must defend their decision before a panel of industry experts. The competition involves more than 5,700 undergraduate and graduate students from more than 1,000 universities in over 85 countries.
Last year the PC team came in second, missing first place by 1 point. In 2017, one PCSB team placed second in the competition and, in 2016, two PCSB teams placed second and third in the competition. The last time PC took home first place from the Hartford competition was 2015.
The team will go on to compete in the Americas Regional competition in April. This competition was originally scheduled to be held in New York City, but, due to the COVID-19 outbreak, will now be held online. The team will compete against teams from North, Central, and South America.
Congratulations to the winning team and best of luck in April at the Americas Regional Competition!