I Want Your Job: Stephanie Iannone'17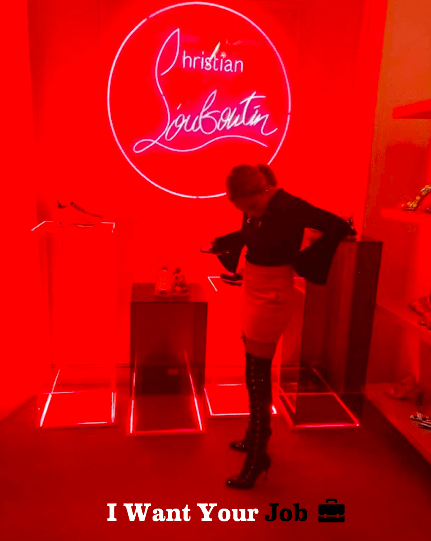 Stephanie Iannone '17, public relations coordinator at luxury fashion company Christian Louboutin, graduated from PCSB with a degree in marketing and has a plethora of experience in the fashion industry. She cites her experience with adviser Tess Povar from the Center for Career Education and Professional Development as pivotal in helping her land her first job and getting her where she is today. Read about her journey from undergrad to working for one of the biggest fashion companies in the world.
What types of internships did you do as an undergrad?
I started interning in fashion after my freshman year of college, which may seem like an early start, but I highly recommended starting early for great experience (not to mention it puts you ahead of the game in the applicant pool).
My first internship was as a public relations intern at Jimmy Choo, where I caught the bug and learned that I wanted to work in fashion PR. The following summers I was a production intern at Oscar de la Renta, an events intern at Dolce & Gabbana, and had a temporary job during New York Fashion Week assisting up-and-coming designers at their runway shows. Having internships in different departments gave me a total 360 look at the fashion industry and helped me build an amazing network of professionals and friends.
What was the best thing you did as an undergrad that helped you to get to where you are today?
I started going to the Center for Career Education and Professional Development during my senior year, and to this day wish I had gone sooner! I met with Tess Povar during a résumé walk-in session and we bonded right away. She helped guide me through my first job search, gave me tips on interviewing, and polished my résumé throughout the entire year. I don't think I would have gotten the job I did without Tess and the career center.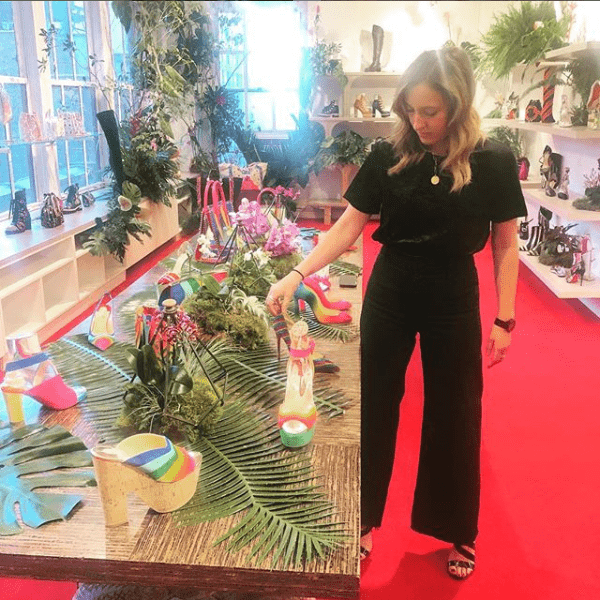 How did you ultimately land your current role and how did you stand out in the interview process?
My current job was not my first job after college. After graduating I landed what I thought was my "dream job" as a talent assistant at entertainment PR firm 42West. Although I had one of the best experiences ever and learned the most, it wasn't the right fit for me. I reached out to a contact that I made through 42West, who was the PR director at Christian Louboutin, and mentioned that I was looking for a new job. To my luck, they had just posted a brand new position for a PR assistant in New York, and I jumped at the opportunity to be considered. I went in for two rounds of interviews with the PR and human resources team and left hand-written notes after both
interviews to every team member I met with, along with sending a thank-you email. You'd be surprised how far a hand-written note can go! It gives you a chance to stand out from the crowd by putting a personal touch on a traditional "thank you."
What does your typical day look like?
I am now public relations coordinator with a focus on our menswear collection while also managing all VIP/celebrity dressings on the East Coast. On the menswear side, I facilitate all editorial loan requests from editors and stylists, and assist with all global initiatives, such as Paris Men's Fashion Week, Press Previews, etc. On the VIP/celebrity side, I facilitate shoe and accessories loans for all celebrities when they attend red carpet to premieres, award shows, TV appearances, etc. Most recently, I traveled to Los Angeles to help our VIP office in LA prepare for Golden Globe award fittings, which was a blast! Having a blend of editorial and celebrity content means that you never have the same day twice, which I love.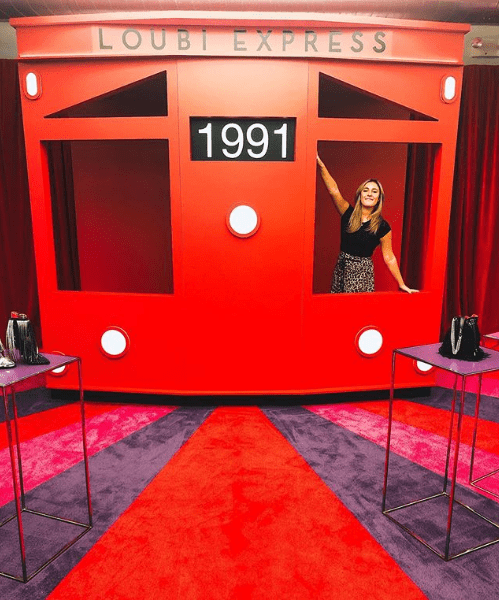 What challenges did you face in landing your current role and how did you use them to grow as a professional?
A challenge is making sure I have a good work-life balance, although I hate to admit it. During busy seasons I sometimes feel like I don't want to miss a beat, but it's so important to take time for yourself, even if it's just 10 minutes during the day doing something that will distract you from work, whether it's a hobby, going to the gym, or even just taking a walk outside your office. I'm not sure if it has necessarily made me grow, but putting breaks in my day to avoid wearing myself out has made me a better worker.
Knowing what you know now, what advice would you offer PCSB students interested in pursuing a career similar to yours?
Start interning early on to get your foot in the door in any industry and start building relationships. I got a lot of my experience from reaching out to people who I met during internships and they were always willing to help whenever they could. Also, work hard and be yourself. As long as you know you are trying your best, you can never fail.
---
Want to be our next feature? Click here!