PCSB Limitless: Sarah Viens '17
PCSB Limitless aims to encourage students, both current and prospective, to have an open mind when pursuing a business degree and not to be afraid to combine business with another passion. Our debut feature, Sarah Viens '17, combined her marketing major with a graphic design minor. She discusses the importance of researching career paths that may not be traditional, and provides a great example of how to succeed in combining a business degree with something else you enjoy.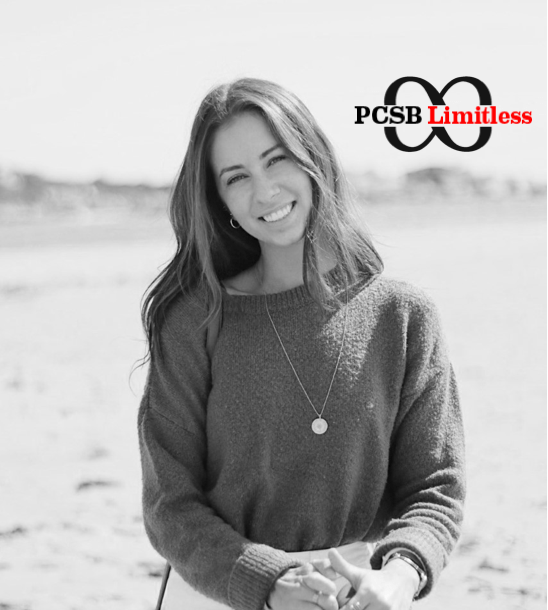 What was your major and minor, and what made you decide to pursue this combination?
I was a marketing major with a minor in graphic design. This might be ridiculous, but I knew I wanted to be in advertising after watching the show Mad Menin high school. It was honestly my first exposure to the agency world and I found it magical. Little did I realize that the main character was himself a copywriter. But all jokes aside, I knew that I wanted to be in marketing and advertising in some form, whether creating ads or helping with strategy. When I was a senior in high school, I was faced with the question, "What are you going to major in?" and felt deep down that marketing was right for me.
I chose my graphic design minor because I thought it was a fun break from business courses. I'm self-taught in photography and design, so it was honestly a "for fun" minor that helped round out my skills.
How has your well-rounded education impacted your career?
My education has opened opportunities that I didn't know existed. While studying marketing, I didn't know what copywriting was. My first role at a jewelry retailer was on the Content Marketing team, a fast-growing industry in agencies and in-house companies that combines marketers and writers. Slowly, as time went on, my role shifted from content marketing to strictly copywriting. I learned the ins and outs from experienced copywriters and had the opportunity to tackle the creative marketing world with a traditional marketing business degree. I'm able to think like a marketer but write creatively, acting as a bridge between the two departments.
What was the best thing you did as an undergrad that helped you get to where you are today?
Internships! Patience! I did my first internship after my sophomore year, which I feel is the perfect time to start. I was at Hasbro Toys in their content department and it was my first experience entering corporate America. I landed my second internship at the Career Expo. I approached the Alex and Ani booth knowing it was where I wanted to spend my summer. I got the contact information employees and sent follow up emails to show how serious I was. It worked! I worked there for three years after that internship. I also experienced a lot of rejection along the way, so do not be discouraged. The right internship or job will come when the time is right. Just stay patient and never give up.
Can you explain what a copywriter does and describe your typical day?
Copywriting is becoming increasingly popular as businesses become more digitally-driven. The different types include creative copywriting, long form copywriting, SEO copywriting, and radio-script ad copywriting. Most writers do more than one type, but every copywriter has strengths and weaknesses. I specialize in creative copywriting, scripts, email, and ecommerce. A typical day would begin with marketing handing off a project to a designer and me. The two of us concept the messaging, look and feel, and even the story line if it's a video project. The copywriter takes it from there. I write a series of headlines, captions, or blurbs — as many different versions as I can. They have to be sharp, clever, and get to the point in a unique way every time. I present the options to my copy director and forward the approved copy to the designer, who then works it into their creative. A copywriter and designer work hand-in-hand through the entire process, ensuring that they make great work together no matter how big or small the project. Once creative is approved by the art director, a copywriter takes one last proofread and then sends it on its way to marketing for approval, then to the world to see!
What advice would you offer students who have interests beyond the typical business track?
Research the types of roles out there. At the start of college, I genuinely thought business only had four areas, marketing, finance, accounting, and management. I thought sales meant trying to sell someone a car, but it could be a rewarding career in recruitment. The types of jobs out there are endless. There are so many facets to business, you just have to discover your niche. Find what you're passionate about and go after it. And it's OK not to know what you want to do at 18. And it's OK not to know what you want to do at 22, the time you graduate. As long as you're doing something and working towards a goal, you will discover the path that's right for you. Stay bold, keep working through the tough semesters, and be proud that you'll be a Friar forever.
---
Want to be featured? Click Here!