I Want Your Job: Francisco Oller Garcia '16
Francisco Oller Garcia '16 graduated as a management major. After receiving his MBA from the University of Tampa, he works in digital operations and marketing for BeniComp Health Solutions in Tampa, Florida. He discusses the ample opportunities to make a difference and the route to pursue them.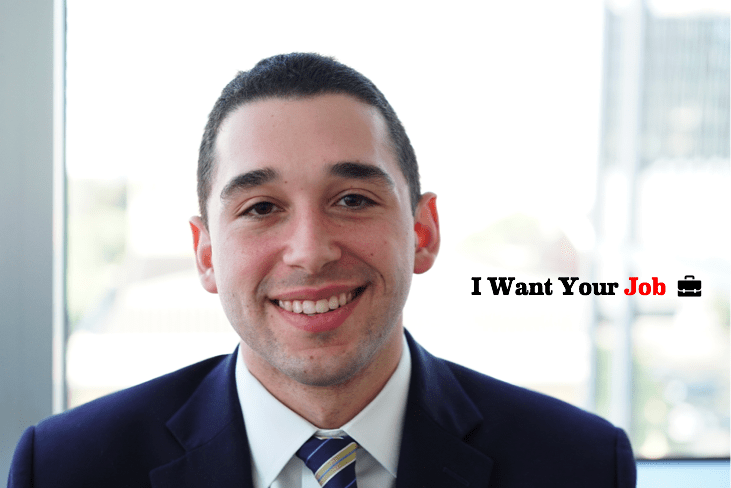 What was your major and what types of internships did you have?
When I decided to study management, I wanted to develop lifelong and core values of excellence, curiosity, building community, and service to others. I actively pursued opportunities that combined my personal and professional development.
As an intern at Puerto Rico Importing and Stevedoring in the summers, I gained hands-on experience working in customer service, building interpersonal skills, and managing client relationships. I regulated client accounts, compiled statistical data, and created reports for the sales teams. I also assisted the sales team with business development efforts, including marketing and communication, and identifying effective strategies for targeting potential customers.
What was the best thing you did as an undergrad to get where you are today?
From the moment I stepped on campus, I felt supported and valued. This allowed me to focus on my dreams and explore the opportunities available to me. I developed close relationships with professors — even those outside my major — who shared my passions, values, and visions. They became my mentors. Their words of encouragement and our conversations helped put the wheels in motion for me to become a force for good.
It's important to get involved and build and cultivate relationships. I was the executive vice president of Student Congress, an admissions ambassador, and an orientation leader. Whenever I could attend a seminar, conference, or training, I took advantage of it. The most valuable period for learning presents itself when we shift our mindset and explore perspectives beyond our comfort zone.
At PC, I also discovered a passion for public speaking and serving as a catalyst for others. I enjoyed researching inclusion and community creation. As a professional speaker, I've spoken at PC, the University of Tampa, Duke University, and the University of Rhode Island, among others. I've been a guest on National Public Radio Rhode Island broadcasts and I've appeared on Telemundo Television Network in Puerto Rico. My first article, "In My Own Words," was printed in Potential Magazine,published by Kennedy Krieger Institute, an affiliate of Johns Hopkins Hospital.
How did you land your role and how did you stand out in the interview process?
Before BeniComp, I worked as a graduate assistant at the University of Tampa. I was referred to BeniComp through a coworker who was an intern. Within a week, I had an interview lined up and began working in my new position by the following Monday.
The interview process was enlightening, as it revealed to me just how important culture is for sustaining a vision. I met with a lot of people, including the COO, the director of operations, and the director of strategic growth. I also had a group interview with the entire company — wow. Steve Presser, the COO and chief strategy officer, told me I stood out because I had a positive yet analytical nature with an obsession for learning and achieving goals.
When our company hires, we look for a special brand of person, a "unicorn;" someone who can be a valuable asset by drawing on their strengths and learning from others. In our business, we hire "intrapreneuers," the special person who works for someone else, but sees it as their own business, and is empowered to contribute as such.
I started out in the digital marketing department focused on increasing brand awareness, communications, and tracking KPIs. BeniComp encourages us to be like rockets. I was energized by this mindset and quickly excelled. As a result, I found a rewarding direction and focus. Now, I'm the subject matter expert on compliance, market landscape, prospecting, product development, and partnerships.
"Francisco has come into an organization and learned very quickly from an industry and business perspective how to be valuable to the greater company. In true intrapreneuer fashion, Francisco took ownership of the role and is building something within our company for the future. His imprint will forever be stamped in our history and evolution as a company.  I am proud of all that he has accomplished in a short time, and the personal and professional growth he has realized. Having Francisco on our team makes us better." 

Kieran Pittman, Director of Strategic Growth at BeniComp 
Can you describe a typical day?
At BeniComp, you won't find employees in blue blazers and khakis. We were riding scooters before it was cool and continue to do so with passion. We do not adhere to traditional work trends. We have an "athleisure wear" initiative on Mondays and Fridays, allowing employees to feel comfortable and agile in the office. Plus, we have different office sections that I regularly find myself in such as the Creative Lounge, Think Tank, Nutrition Lab, and the Communication Station.
My day-to-day involves working to implement innovative data-based strategies that align health goals with business objectives, that also empower workforce populations, marketing campaigns, managing vendor relationships and forging new partnerships.
I work with the COO & chief strategy officer, the director of strategic growth, and the community outreach specialist, among others. I work across departments on high-priority projects that involve coworkers and our revolutionary, proprietary tech platform, Pulse. The goal every day is to empower people with actionable health solutions through prediction, prevention, and industry-leading technology.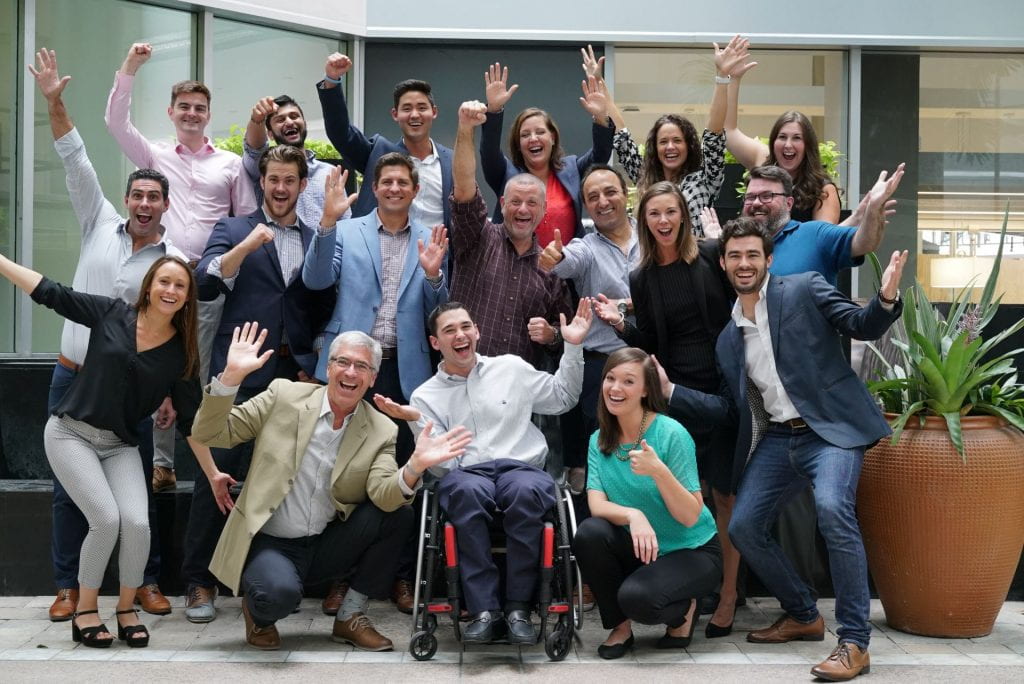 What challenges did you face in landing your role and how did you use them to grow as a professional? 
When starting a new position, we go through all sorts of emotions. It is exciting, nerve-racking, and everything in between. It is like a rollercoaster because we eagerly await the thrill of the ride and the breakneck turns.
I was entering an industry without much experience in it. Healthcare is ever-evolving with new laws and requirements. After my interview it was mentioned that I was hired because of my commitment to learning, growing, and understanding complex systems.
BeniComp's CEO, Doug Short, said, "The future of health insurance is a health solution." It was critical for me to ensure that I was prepared to be on the cutting-edge of industry trends and solutions. I created an action plan which included interviewing company-stakeholders, industry-thought leaders, watching YouTube videos from credible sources, and more.
At the same time, BeniComp supported my efforts with training and encouraged me to expand my knowledge beyond healthcare and health insurance. My biggest lesson was the importance of perspective and looking at issues with the big picture in mind. We've all got to pursue projects relentlessly and pivot and adapt along the way, even if we don't have all the knowledge.
What advice would you offer students interested in pursuing a similar career?
You can find meaning and purpose in your work and your career. Know that companies that want to have a massive societal impact exist and they are actively looking for you. Life and business is a journey of discovery. I encourage students to have relentless courage because rarely will we know the exact path to a solution. What is a breakthrough, if not the accumulation of knowledge gained from testing, analyzing, optimizing, and execution?
The best opportunities happen when you align your skill, talent, and passion with a company's mission that matches yours. Right now, I'm working to disrupt an industry that hasn't seen much change in a while. Our work is a force for good. We can all use our skills, talents, and passions to create powerful solutions and meaningful change. My hope is that whatever you do, you'll find a way to make a positive impact in your career and in your community.
---
Want to be the next "I want your job" feature? Click here!