I Want Your Job: Victoria Cicinelli '19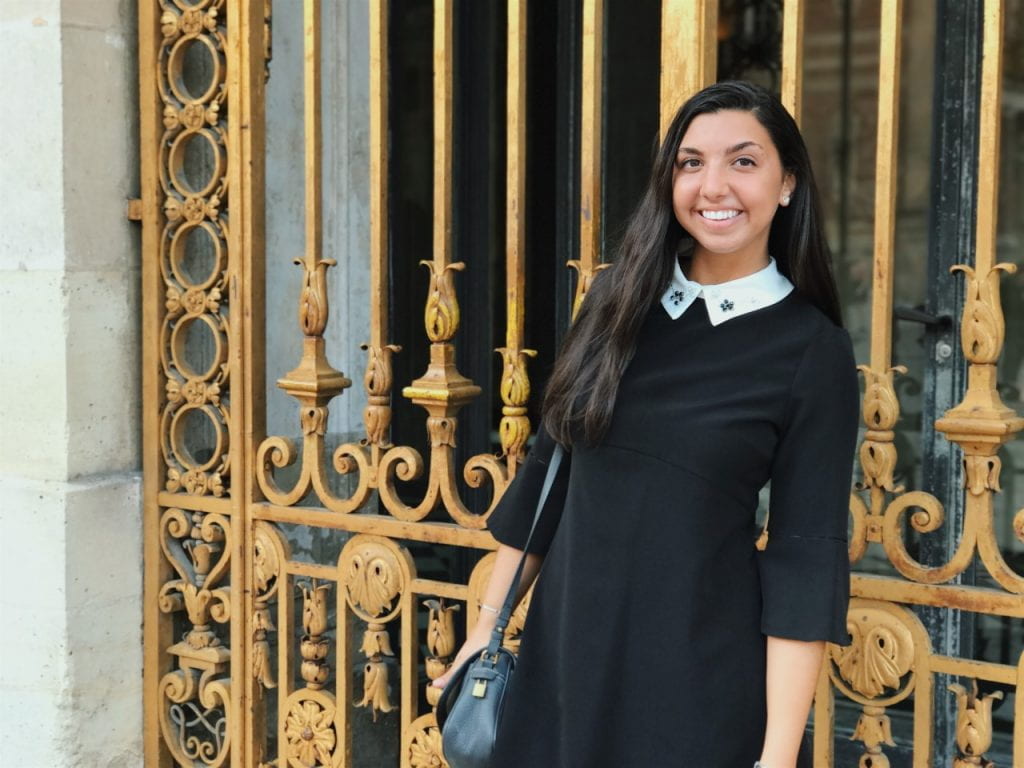 Meet Victoria Cicinelli '19, our first installment in the "I Want Your Job" series this semester. Victoria is a distribution analyst at J.Crew, a role that allows her to combine her passion for fashion with her PCSB education. She gives some great advice to students looking to put their passions into practice, and encourages PCSB students to think beyond their major's traditional trajectory.
What was your major/graduation year, and what types of internships did you do?
I graduated in May and majored in both math and finance. I was lucky to have three amazing internships. After my first year, I was a finance intern at Agera Energy, an energy resale company in Pleasantville, N.Y. Following my sophomore year, I started interning in New York City at Tiffany & Co. in their Global Procurement Division. I returned there during winter break of my junior year. My final summer going into senior year I landed an internship as a summer analyst at J.Crew.
What was the best thing you did as an undergrad that helped you to get to where you are today?
I am most proud of how proactive I was. Ever since the fall of my sophomore year I was very savvy on LinkedIn — connecting with fellow Friars, recruiters at companies I dreamed of working at, and people in analytical roles that I was interested in learning more about. Once I made these connections, I sent out hundreds of emails to set up phone calls to chat about their careers and what internships were offered at their companies. I think my relentless curiosity set me apart from other candidates during my interviews and ultimately helped me land internships I was excited about.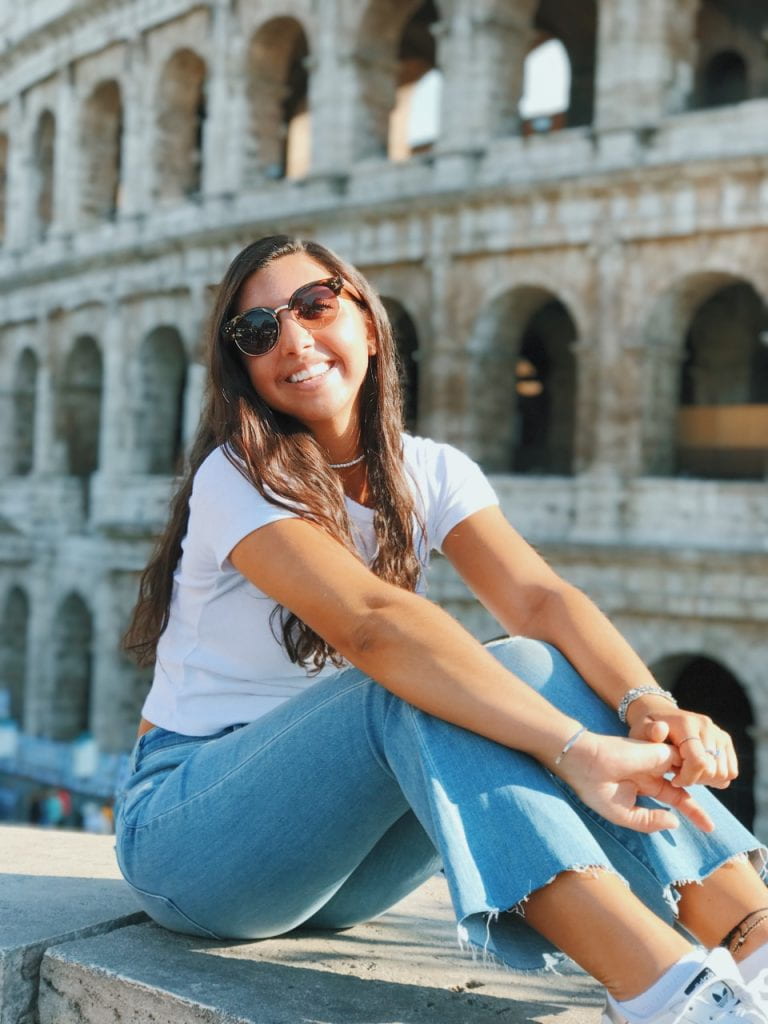 How did you ultimately land your current role and how did you stand out in the interview process?
I first applied to J.Crew's internship during my sophomore year but was rejected because they were ideally looking for rising seniors. The summer going into my senior year, I used my network and reached out to a student in the grade above me who I knew had interned at J.Crew/Madewell Group the previous summer to ask her about her experience. She helped me connect with the right recruiters, and from there I began the interview process. What I liked about all of my interviews for J.Crew was how conversational everyone was along the way. I think alongside my genuine excitement and interest in J.Crew, my confidence in speaking about my past internships and my experiences as an undergrad set me apart.
Can you explain what a Distribution Analyst does and what a typical day looks like for you at J.Crew?
At J.Crew I own all of Boy's Crewcuts, meaning I am the sole analyst responsible for all of the boy's inventory across the entire chain. On Mondays I assess the past week's business. I analyze weekend sales, communicate what I've found with my merchants and planners, and develop a strategy to react to what I'm seeing. The week is then split up between replenishing current styles and allocating new units to our stores, sizing the upcoming season based on historical selling and trends, and conducting various analyses for my planners and merchants to help offer insight for going forward with decisions regarding our style offerings, prices, and store optimization.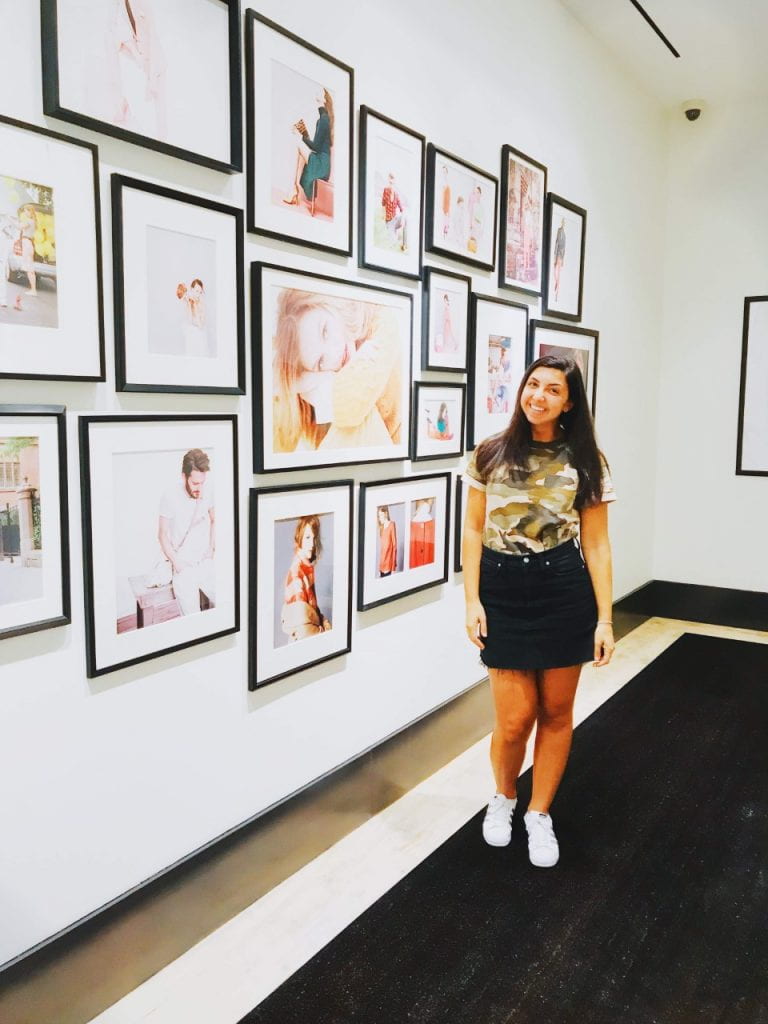 What challenges did you face in landing your current role and how did you use them to grow as a professional?
Following my summer at J.Crew, I made sure to stay in touch with my manager, coworkers, and HR representative throughout the fall of my senior year. I remember feeling a bit panicky when the holidays came around and I still hadn't received an offer letter. In the beginning of my spring semester I began to start up my LinkedIn search again to see what else was out there for post-grad opportunities, but found myself comparing these roles to my experience at J.Crew. I continued to reach out to my connections at J.Crew, and by March I was offered a full-time position as a distribution analyst. I think this taught me how important it is to be patient throughout the process.
Knowing what you know now, what advice would you offer PCSB students interested in pursuing a career similar to yours?
As a first-year finance major, I thought my only career options were in a bank or at an insurance company. I felt discouraged and unmotivated. I knew how much I loved math and felt I could succeed in an analytical role, but I wanted to apply this knowledge to something I was passionate about. It's important to keep in mind that what we learn in our business classes can be applied to many different fields beyond the typical finance career. I am so thankful for my PCSB education and I feel it has put me at a great advantage in my role at J.Crew.

---
Are you a pcsb alum with a job you'd like to share? Click Here!