Internship Spotlight: Matt Mazzella'20
This week our spotlight shines on Matt Mazzella '20, a marketing major with a writing minor. He spent his summer working for Sloane & Company, a public relations and strategic communications firm in the heart of Times Square in New York City.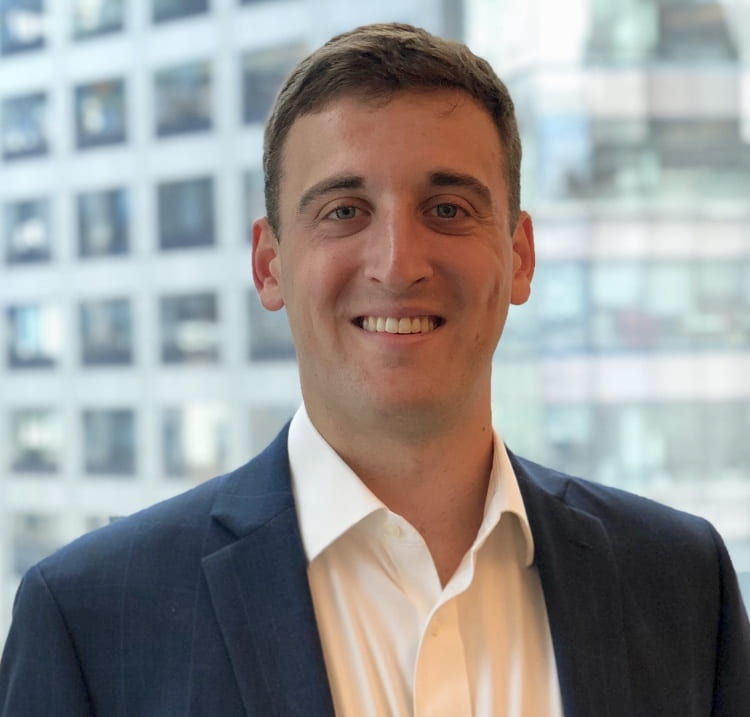 When/how did you secure your internship? Do you have any tips for students trying to secure an internship?
I was lucky enough to secure my summer internship through networking with a contact in the public relations industry. I had caddied for him at Arcola Country Club. It all started with a conversation we had about the industry. I wanted to learn more about what public relations and communications is all about. I related previous class projects and work experience to the field, which eventually led to an offer. My advice is to talk to as many different people as you can. Every conversation could lead to a potential meeting or contact referral. Not only will you learn more about the career path you may want to take, but you will make great contacts that could serve you well in the future.
What was your position? Were there any projects or aspects of the job that you had a special interest in?
I was on the digital strategy and analytics team. One of my large projects was to create a quarterly report for a client and craft the story about the client's brand in the media. I analyzed brand mentions on social listening and digital intelligence platforms like Talkwalker and pinpointed trends throughout the quarter. I was able to dig into what people were saying and the sentiment they were expressing towards the brand. Specifically, I monitored and reported on quarterly sentiment trends, user engagement, spikes in conversation, and daily engagement and mentions. It was great to learn how to collect data, make insights, and create data visualizations that make it easy for the client to understand the complete story. I also gained experience conducting "digital audits." I reviewed a media and entertainment CEO's social media presence, evaluated how it aligned to channel best practices, and proposed areas for improvement to make a more significant impact. In addition, I performed a competitive analysis and highlighted what other CEO's in the industry were doing with their social platforms as a basis for comparison.
Did you have any previous internship experiences that prepared you for this one?
This was my first internship and it prepared me for what to expect after graduation. My nine-week internship was five days a week from 9 a.m. to 6 p.m. I became familiar with commuting in to New York City and had my patience tested more than a few times when trains or subways were delayed or cancelled. It was baptism by fire. Given that I was the only intern on the digital and analytics team, I had to quickly come up to speed by learning the internal systems so I could analyze the data and then make meaningful insights. Throughout the summer I became very accustomed to quickly adapting in a fast-paced media environment. I felt I learned so much more than just data analytics and public relations. I experienced some life lessons that I know will be valuable as I start my career next year.
Did the internship prepare you or make you excited for a career in that field?
After a summer of working on the digital side of public relations, I believe that this is the route I want to take after graduating. I was given the necessary tools to succeed after working on a team with so much knowledge and experience. I most enjoyed creating stories for clients based on my numerical findings, as well as performing social media audits for companies looking to improve their social presence.
If you could choose your dream job, what would it be?
My dream job would be to play on the PGA Tour. I love to golf and would enjoy doing so for a living, but I might need a little more practice to get close to my dream!
---
Learn more about Sloan & Company, follow them on social media:
Linkedin: https://www.linkedin.com/company/sloane-&-company/
Website: www.sloanepr.com
Want to be our next internship spotlight? Click here!