PCSB to Host the Friar Sales Showcase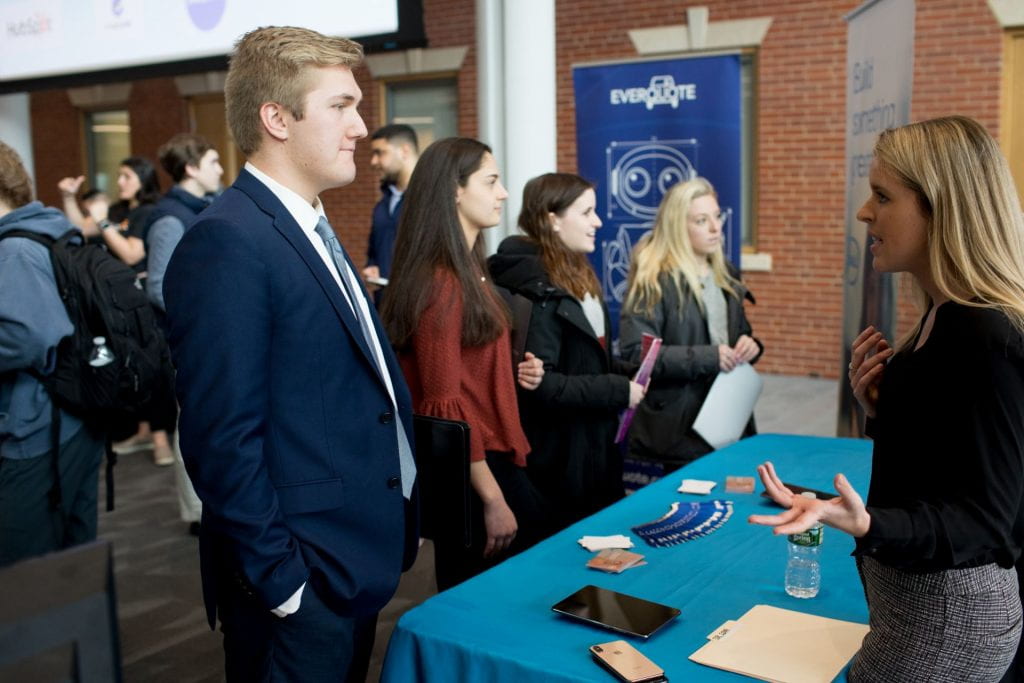 Have you ever considered a career in professional selling? Are you looking to network with professionals in the business-to-business sales industry? A great way to learn more about careers in sales is to attend the Providence College School of Business Friar Sales Showcase on Wednesday, November 13, 2019.
This event, headed by PCSB professor of marketing, Dr. Ronald Jelinek, offers students a unique opportunity to learn from professionals in the sales industry. The event is open to undergraduate and graduate students from all majors and will run from 2:30 – 5:30 p.m. in the Ryan Center Atrium. Students interested in internships and post-graduation jobs are encouraged to bring their resumes and be ready to network.
This year, several prestigious companies will be represented at the event. The attendees include DataDog, Dell EMC, EverQuote, Granite Telecommunications, HubSpot, Oracle+NetSuite, ServiceNow, SmartBear, Techtronic Industries (TTI), TechTarget, Toast, and Western Digital. Each of these companies will be setting up recruiting tables in the Ryan Center Atrium, allowing students to learn more about their organization and the sales opportunities at their respective companies.
As a part of the Friar Sales Showcase, representatives from the visiting companies will also host a panel discussing the "3 Biggest Early-Sales Career Mistakes." This panel will provide attending students with valuable career advice from industry professionals on starting a strong career in business-to-business sales. The panel will take place from 3:30-4:30 p.m. in the KMPG Auditorium – Ryan Center 102.
Students interested in attending the Friar Sales Showcase, learning about the sales industry, and networking with company representatives should register now!
Friar Sales Showcase Registration