Software Company CEO Addresses Top Grads
Justin Teague '93 & '23P shared career advice during a Commencement Weekend talk at PCSB.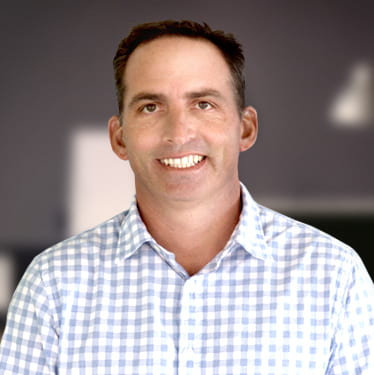 Teague, who runs the Boston-based global software company SmartBear, spoke at the school's annual Celebration of Academic Excellence on Friday, May 17. Calling on his own experiences, Teague shared insights on some of the things early-career professionals can do to help ensure long-term success.
The most successful people, Teague said, seize opportunity.
"They started off by getting as much broad experience as possible and taking on challenges that they may not have been anticipating," he said. "Building a really strong base puts you in a position later on to grab a bigger role." He likened this approach to building a pyramid, as opposed to climbing a ladder.
In his own career, Teague gained early experience in technical support, marketing, international business, sales, and operations. That made him uniquely qualified, among his peers, to take management responsibility when his firm acquired a new company. "Around the room there was one person, and it was me," he said.
Teague also described steps people can take to build what he calls a "personal competitive advantage," and he emphasized the importance of hard work and strong performance.
SmartBear, which has 25,000 customers and more than 500 employees, is valued at $1 billion. Several of its clients are large, international brand entities. SmartBear provides the testing infrastructure that its customers can use to make sure that software and applications are working properly, and that they will respond correctly when subjected to stress.