Thought Leader: Dr. Chris Lyddy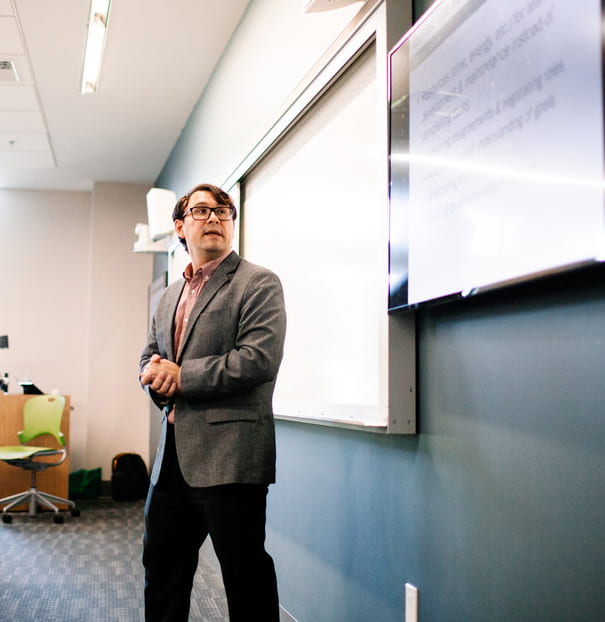 To explore research supporting the benefits of exhibiting mindfulness in the workplace, Lyddy and Good interviewed professionals who practice mindfulness to try to understand how being present helped them at work. Their study relied upon theories of leading mindfulness scholars and focused on the relationship between individuals' future-oriented "Doing" mode and present-oriented "Being" mode.
The ironic relationship between organizations' focus on future performance and simultaneous encouragement of employees to practice mindfulness at present is a topic of interest for Dr. Chris Lyddy, Assistant Professor of Management. In a post recently published on the London School of Economics Business Review blog, Lyddy summarized the research findings presented in his article "Being While Doing: An Inductive Model of Mindfulness at Work," originally published in Frontiers in Psychology and co-authored by Dr. Darren Good, Assistant Professor of Applied Behavioral Science at Pepperdine University.
Interviews with the professionals revealed that when individuals are mindful, they tend to practice both Doing and Being, leading Lyddy and Good to conclude that "Being while Doing" is the ideal state of mindfulness. The two have branded this practice of mindfulness "Contemplative Management" and believe this theory will begin gaining greater traction in the workplace.
To read more about the findings of Lyddy's research, click here.