Meet the 2019-2020 Fellows!
As the 2018-2019 academic year comes to a close, it is with pride and excitement that this year's Benjamin Family Social Media Fellows pass the torch along to a new group. This year's applicant pool was full of so many bright, hardworking, and talented students. It was incredibly hard to choose just five of them, but we think we did a pretty good job!
This year, our team of fellows has accomplished so many of our goals, bringing the PCSB's social media platforms to new heights. From new campaigns, to paid advertising, this team was always looking to try something new and interesting. We are confident that next year's team will continue to do the exact same.
It is with great honor that Madeline, Jack, Phuong, Skylar, and I would like to officially hand over the reins to our 2019-2020 Benjamin Family Social Media Fellows!
Jennifer Wilson '20 – Manager: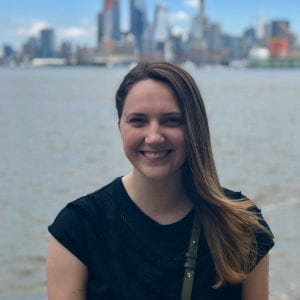 Wilson is a junior marketing major and writing minor from Hawthorne, N.J. She is a member of the Club Ultimate Frisbee team, the head of marketing and communications for PC's Beta Gamma Sigma, and president of PC's chapter of HerCampus. Jennifer was drawn to the Benjamin Family Social Media Fellowship because of its hands-on approach to social media marketing. Throughout the fellowship, she is hoping to create impactful, exciting social media content for PCSB. She is eager to gain experience on what it takes to be a part of a marketing team and implement effective strategies to encourage more engagement on the various platforms.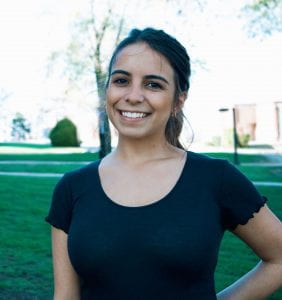 Lindsay Medeiros '20 – Analyst:
Medeiros is a finance major from New Bedford, Mass. who will be a senior in the fall. During her time here at PC, she has held a position at the Slavin Information Ticket Office and  an off-campus job at the Providence Place Mall. She is currently an intern at the Rhode Island Department of Transportation, where she works as a Student Finance Assistant. She is very excited to be a part of the PCSB's Benjamin Family Social Media Fellowship—it is an amazing opportunity for her to not only show her creativity, but also implement some of the skills she has learned in the classroom, as well through her other collegiate experiences, in a way that promotes the college's greatness.
Monét Eugene '20 – Community Manager: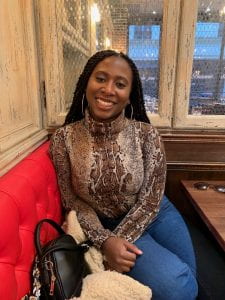 Eugene is a sociology major with a double minor in women's studies and business studies, and hails from Boston, Mass. At PC she is a member of the Friars Club, a resident assistant, a DJ and executive member of WDOM, and a coordinator for the Horizons program. Through this fellowship, she is hoping to learn more about the logistics of social media, as it's something that she plans to do in her career. She is excited to continue building bridges between the PC community and the PCSB through social media and the fellowship program!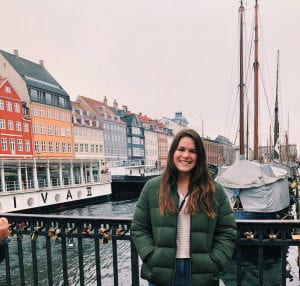 Colleen (CJ) McCartin '20 – Editor:
McCartin is a junior from Coral Springs, Fla. She is an English literature and political science double major here at PC. CJ is a member of the College's women's swim team and a copy editor for The Cowl. Currently, she is studying abroad in Copenhagen, Denmark, but can't wait to get back to PC! She is most excited to have the opportunity to gain new perspectives on business and gain experience working with social media through the Benjamin Family Social Media Fellowship.
Kate Brewer '20 – Brand Journalist: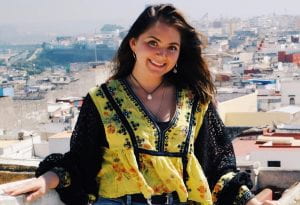 Brewer is a senior from Portland, Maine, and double majors in global studies and sociology. During her time at PC, she has worked at the Concannon Fitness Center as a yoga instructor and facilities staff member. She has also been deeply involved in the various programs that the Feinstein Institute has to offer, such as the Feinstein Community Fellowship and global service-learning. This summer, she will work as a social media manager for the ACLU of Rhode Island. Brewer is excited to be a part of the team as brand journalist because she is passionate about sharing narratives through photography and videography. She hopes to challenge her technical and marketing skills to showcase the hard work of PC students.
—Annie Shelley '19, editor of the Benjamin Family Social Media Fellowship