Throwback to the PCSB's Winter Getaway to Australia
Winter break is the perfect time of year to take long days off and explore new destinations. This year, PCSB students and faculty members decided to take big steps on over to the beautiful city of Sydney, Australia, where they stayed for a 10-day program gaining unique international and cultural experience.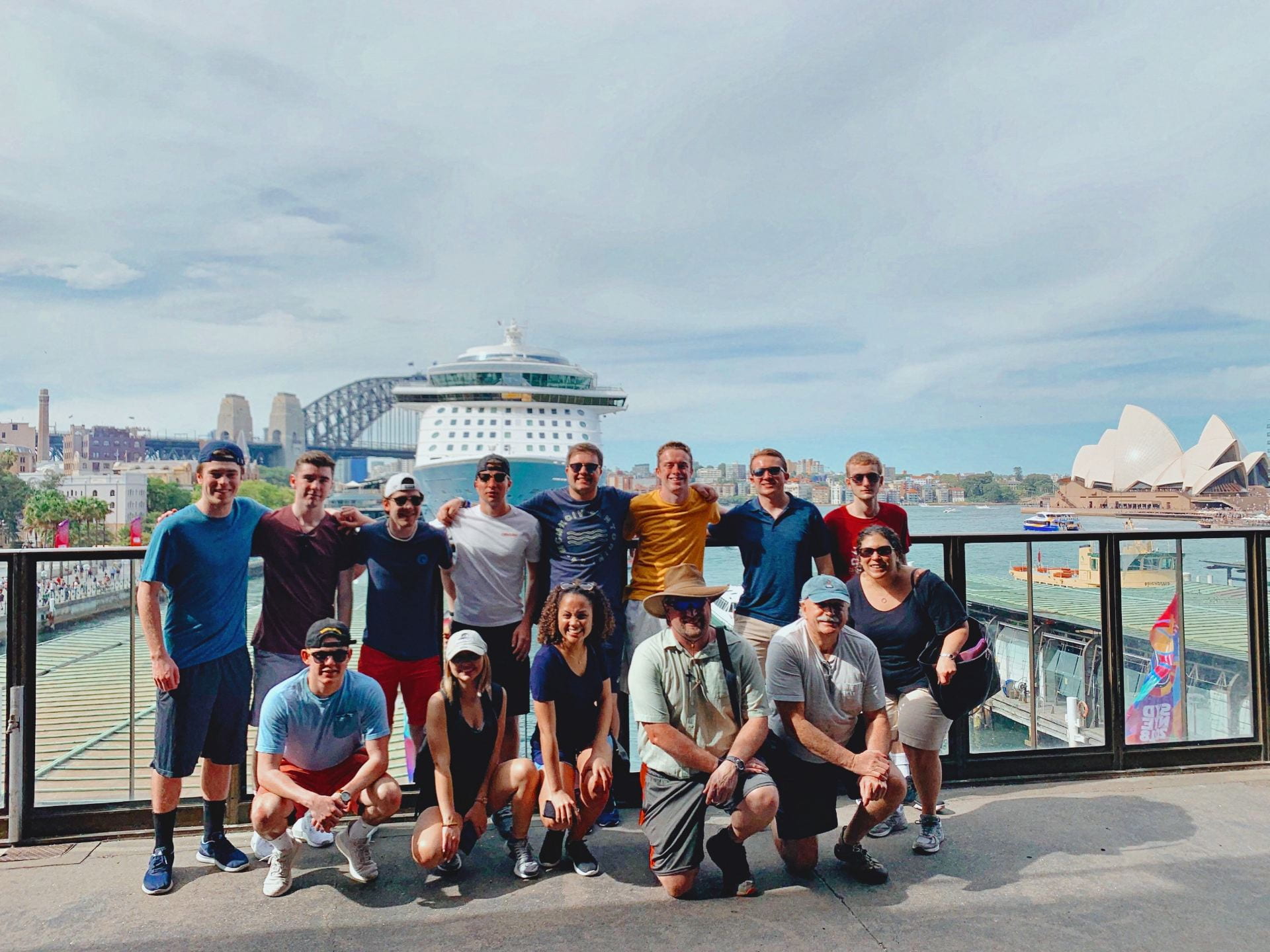 There were 13 students who participated in the trip to Sydney—12 undergraduates, and one graduate student who accompanied Jaqueline Elcik and John Schibler.  Undergraduate students could elect to take the course as either International Finance (FIN 419 – a required course for finance majors) or Special Topics: Comparative Studies in International Business (MGT 370 – a management elective for management majors).  The objectives of the courses were to give students an opportunity to gain international business skills as well as a unique cultural experience.  This program also provided students who have not spent a semester abroad a means to experience a different culture.
The course consisted of 10 days in Sydney (planned by Global Academic Ventures—the provider in Australia) where students attended classes on International Business in the Asia Pacific.  The classes, which included students from four other US schools, comprised of lectures by a local professor, Nigel Bairstow, as well as company presentations by executives from Australian-based companies.  Topics included an overview of the Asian Pacific region which was very relevant given current issues such as the rising significance of China both globally and in the region. Upon the group's return, students also attended three weekend classes which built upon what was covered in Sydney.  The campus sessions were conducted by Professor John Schibler for those taking International Business, and students taking International Finance worked with Professor Edward Szado.
While in Sydney, students were able to explore the city and the local culture.  There were several planned activities including a tour of Sydney, an optional tour of the Sydney Opera House where several of attended the opera "La Boheme" as well as several day trips to areas outside of Sydney proper.  Students also had free time where they could explore the city on their own.  There was also an optional five-day pre-trip to the Great Barrier Reef that several students participated in prior to classes starting on January 2.