Internship Spotlight: Cayla Veverka '20
Our Internship Spotlight series showcases the exceptional students in the PCSB. We want to let their accomplishments shine! This series allows them to recount the most memorable aspects of their impressive internship experiences. At companies from L'Oreal to RXR Realty, our students transition from the classroom by taking what they've learned and applying it in the real world. Meet Cayla Veverka, a junior who interned with Lockheed Martin, a global aerospace and security firm in Pennsylvania.
_______
What is your major/minor?
I am a mathematics major and finance minor.
Does the company you interned with have a social media presence, specifically on Facebook, Twitter, LinkedIn, and Instagram? If so, what are the usernames and/or links to the pages?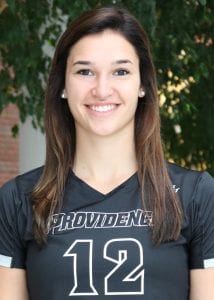 Yes, Lockheed Martin has accounts on Facebook, Instagram, and LinkedIn.
When/how did you secure your internship? Do you have any tips for students who are looking for an internship?
I began working as an intern at Lockheed Martin the summer after my freshman year and have been brought back every summer since then. Both my dad and uncle have worked at Lockheed for a long time and gave my résumé to the hiring managers. Originally, my résumé was passed along so I could have a practice interview, speak to managers about what I needed to learn in order to get the internship, and focus on reapplying for next summer. However, two managers offered me positions as they saw potential in me from my interview and my enthusiasm to learn new information. This is my biggest tip for students who are looking for internships. You are not expected to know every task you will be doing day-to-day, but you need to be willing to learn new things outside your comfort zone. This ambition to learn will truly be what sets you apart from another candidate!
Did you learn anything that you found to be particularly useful? Were there any projects that you worked on that you found to be interesting?
I expanded my knowledge of software and systems engineering, various coding languages, and project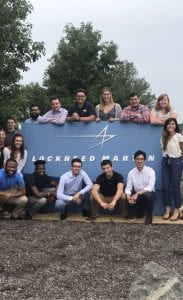 management tools. My first summer, another intern and I were given our own project in which we would take various signals from testing machines and display different graphs, depending on the managers' preferences. The second summer, I worked on the graphics and display for an online, game-based training tool that is to be developed for the Navy.
What was the most challenging aspect of your experience?
Each day brought a new task that I had never learned before. In order to complete my tasks in a timely manner, I had to spend the day researching and learning. Most of the time, I was assigned my own tasks for the day and did not have someone with more experience helping me all the time.
Anything else you'd like to share about the experience?
I believe my internship at Lockheed Martin has better prepared me for the future. Not only did I learn more about my specific projects, but I also learned how to problem solve and research unknown topics on my own. Throughout my two summers, I made many new friends and connections who gave me great advice for the future.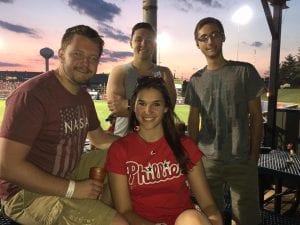 Now that you have successfully completed an internship, what is the one thing you wish you would have
known when you were applying that nobody told you? In other words, if you could go back in time and give yourself one piece of advice, what would it be?
Don't be afraid to push your boundaries and learn new things. I am a math major, but I applied for a software and systems engineering internship and I learned much more than I ever thought I would. As long as you are open to learning new things, you will be successful!
_______
Interested in reading more about our amazing students? Click here for the rest of the PCSB's "Internship Spotlight" series.