I Want Your Job: Ryan DelMonaco '18
My name is Ryan DelMonaco '18 and I am a credit analyst at Santander Bank in Boston. I graduated with a degree in accounting and a minor in finance. Upon graduation, I quickly connected with PC alumni and landed a job in a field I am passionate about. Every day for me is different, and I get to use all of the skills I learned in the PCSB in various ways. My job has allowed me to travel and experience new things — which has made my transition from undergrad to the professional world that much more exciting.
________
What types of internships did you do?
I enrolled in three internships: one in government, another in a wealth management firm, and the third in a public accounting office. I wasn't exactly sure where I wanted to start my career or what I wanted to do long-term, so I decided to try out a few different things in various fields to see what might interest me the most.
What was the best thing you did as an undergrad that helped you to get to where you are today?
I found that contact with alumni was extremely valuable. Whether is was at an event or connecting on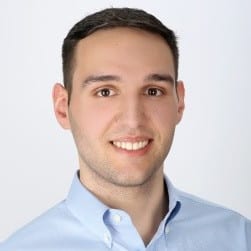 LinkedIn to ask for a quick phone call, having advice from alumni was most helpful. It allowed me to gain insight into various roles and career paths within the business world. In fact, one alumnus invited me to his office to shadow him for an afternoon. I still keep in touch with many of these people today.
How did you ultimately land your current role and how did you stand out in the interview process?
I found out about the opportunity at Santander through a posting on the PC Career Center website. After reading about the role, I thought it was something I might be interested in, so I applied. I had one interview on campus with Santander executives, followed by a "Super Day" in the Boston office. I think what helped me stand out was making sure I researched the company before interviewing. Santander is a global bank that is very well known in Europe, the UK, and Latin America, but not as recognized in the U.S. After learning more about Santander and its executives in the U.S., I discovered there were quite a few Providence alumni employed there!
Can you explain what a credit analyst does and what a typical day looks like for you at Santander?
My main role is to assist with the underwriting of new lending transactions for our commercial bank, as well as management of our current loan portfolio. Most days involve these types of tasks, but sometimes I get to work on special projects that can involve research, or strategy projects and presentations. Each day is different and I really like that.
What is the most interesting project you've worked on or what is the most interesting thing you've learned from this position?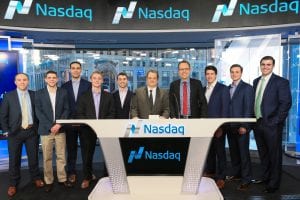 I had the opportunity to travel with one of our relationship managers to Salt Lake City and Winston-Salem, N.C., to meet with clients. It was great to attend these meetings and be directly involved in the dialogue between the bank and its clients.
Knowing what you know now, what advice would you offer PCSB students interested in pursuing a career similar to yours?
If you think you might be interested in a certain career path, try it. Whether that's through an internship, taking a class pertaining to that subject, or just doing your own research, you never know where it could lead. Follow your interests wherever they take you. Additionally, I would highly recommend connecting with PC alumni in the industry you might be interested in. From my experience, they are always willing to help in any way they can!
_______
Interested in reading more about our amazing alumni? Click here for the rest of the PCSB's "I Want Your Job" series.