Meet PCAOB Scholarship Recipient, Therese Nessralla!
Each year the Public Company Accounting Oversight Board (PCAOB) selects students from colleges and universities around the United States pursuing careers in
auditing at either the undergraduate or graduate level. These scholarships were created after the Sarbanes-Oxley Act of 2002, requiring that all monetary penalties imposed by the PCAOB as a result of the act be used to fund these merit based scholarships. They are designed to encourage students to pursue careers in accounting, specifically the auditing field.
This year was the first year that Providence College was invited to nominate a student for the scholarship. For the 2018-2019 Academic Year, the PCAOB granted 332 scholarships, each scholarship valued at $10,000. Providence College is very excited to announce that one of those scholarships went to current MBA student Therese Nessralla. Therese graduated from PC this past May 2018 with a bachelor's degree in accounting, and is currently pursuing her MBA in the 4+1 Accounting Cohort program at PC. Accounting Professor Dr. Christine Earley spoke highly of Therese saying, "Therese is a very deserving recipient and we are very happy for her!"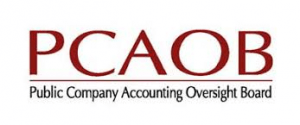 Therese is pursuing her career in accounting as an auditor for KPMG next fall. After interning with KPMG in their Boston office this past summer, she is excited to have accepted a full time offer with the firm. Currently, Therese is studying for the CPA exam while taking MBA classes and working as a graduate assistant in the PCSB's MBA office.
Congratulations to Therese on receiving this notable scholarship!