Top 5 Podcasts Every PCSB Student Should Try Out
The podcast world has boomed in the past couple of years, and for good reason. If done right, a podcast is a way to learn new information in an entertaining and engaging way — available to you on-the-go. Whether you are walking to class, cleaning the dishes, or working out, a podcast can be a convenient learning tool to integrate into your daily routine. And the best part is … podcasts are free!
There are podcasts for everything. If you have a unique interest, chances are there is a podcast for it. I have found that if you find a podcast where the format, hosts, and subject matter all capture your interest, you can learn a whole lot and can use it to get ahead of the game in your chosen industry.
So, I decided to scour the podcast world and listen to tons of episodes; I was able to curate a list of podcasts that I think would be beneficial for business students to try out.
Winter break is the perfect time to sit back and explore podcast options. Maybe a podcast will become part of your weekly routine, or a learning tool to help you discover areas of interest within your major that capture your attention and get you to think outside the box.
Enjoy!
#1: For the student who is interested in learning about creative and entrepreneurial women in business:
"WorkParty:" Hosted by Jaclyn Johnson, founder and CEO of Create & Cultivate, the fastest-growing online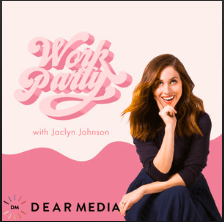 platform and conference for millennial women in business.
Why I love this: If you are looking to be inspired by women leaders in business, this one has your name written all over it. Create & Cultivate hosts premier business conferences where finding and buying a ticket is difficult. This podcast is basically a free ticket in to listen in on many live interviews from Create & Cultivate events. You will hear interviews with female founders, CEOs, entrepreneurs, and creatives, from Barbara Corcoran of the TV series Shark Tank to fashion icon Rachel Zoe to actress and activist Sophia Bush.
#2: For the student who is inspired and curious about the stories behind how the world's top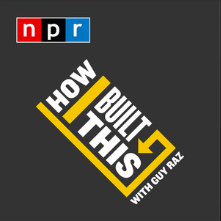 companies came to be:
"How I Built This with Guy Raz:" Guy Raz, NPR journalist and editorial director of TED Radio Hour, sits down with top innovators, entrepreneurs, and idealists who have built the world's most successful companies.
Do you ever wonder how a brand came to be? Are you curious about the failures, trials, and tribulations it took for a brand to be successful? Do you want to know more about the leaders behind iconic brands? If so, this podcast will allow you to take a trip down memory lane with the world's most successful business leaders from brands such as Uber, Airbnb, Instagram, Whole Foods Market, Rent the Runway, and more.
#3: For the student who is interested in the most important, current economic issues within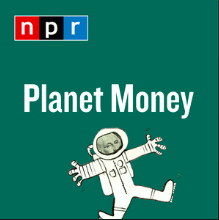 international business:
"Planet Money:" A podcast dedicated to informing listeners about the state of the economy in a way that won't put them to sleep.
Why I love this: Let's face it, sometimes learning about the current state of affairs with the economy can be overwhelming, and dare I say, dry at times. This podcast puts an entertaining and interesting spin on the current economic state in a way that is easy to understand and digest.
 #4: For the student who wants and needs to be in-the-know on marketing trends: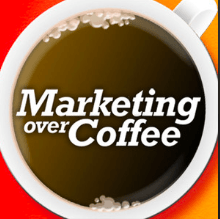 "Marketing Over Coffee:" Hosts John Wall and Christopher Penn head to a local coffee shop every Thursday morning and discuss marketing, as well as field questions from listeners.
Why I love this: The title really captures the essence of this weekly show. You truly feel like you are listening to top professionals talk about the new trends in marketing over a casual cup of coffee. If you don't like to keep up with marketing trends and news by reading articles in your inbox or by finding them on the internet, maybe listening to marketing news as an onlooker will work for you.
#5: For the student who loves business and management but doesn't have a ton of time:
"HBR IdeaCast:" Harvard Business Review provides business knowledge directly from business experts,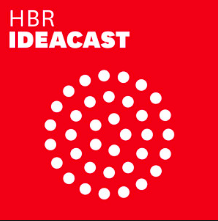 entrepreneurs, researchers, CEOs, and more.
Why I love this: In 15 minutes, which is about the length of each episode, you can gain insightful and useful business knowledge on a variety of topics ranging from how to solve complex business problems to how to become more self-aware to collaboration and cybersecurity.
Also, did you know Providence College has its own podcast? PC staffers interview interesting members of the Friar Family and the episodes are in-depth conversations with PC students, Dominicans, faculty, staff, and alumni. Check it out here on SoundCloud.
_______
This list was curated by PCSB Career Coach, Tess Povar. Click here to learn more about Tess' role on campus.
All images courtesy of Spotify Ltd.