I Want Your Job: Tiffany Marini '18
My name is Tiffany Marini, and I graduated from Providence College in 2018. My degree in marketing, along with a minor in finance, allowed me to discover my enthusiasm for assisting a company's marketing and branding needs through various facets of the industry. During my time at the College, I was also involved in various organizations and extracurriculars, which contributed to my academic and professional successes. Before I was hired for my current position, I held various internships which also helped to solidify my passions! Currently, I am a market research analyst and consultant for Ipsos – a market research and consulting agency in New York, NY.
_______
When did you graduate and what types of internships did you do?
I graduated in May 2018. I was a member of the Liberal Arts Honors Program, Beta Gamma Sigma, and I studied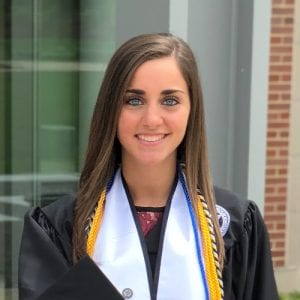 marketing and finance. During my time at Providence College, I held internships all four years in the area of marketing. My first summer, I interned with a company called One Creative Group where I worked on social media marketing. I was responsible for developing Google AdWords campaigns to grow business, worked with account teams to create marketing campaigns, engaged in Search Engine Optimization, and helped develop websites. During the summer between both sophomore and junior year I worked at L'Oréal, where I assisted with marketing duties for L'Oréal Paris Skincare and Garnier. It was here that I developed national 4P marketing strategies, analyzed data to increase brand visibility, provided insight on product packaging materials, and served as a liaison between the internal and field sales teams.
What was the best thing you did as an undergraduate student to help you get to where you are?
As an undergraduate student, I took advantage of all the opportunities that PC had to offer and made lasting connections with my professors. The education I received at PC allowed me to discover my passion for business and enabled me to be successful in my career. There are so many opportunities at PC, between taking various classes, studying abroad, or joining a new club and I made sure to do all those things as a way to broaden my horizon and make the most of my four years. One of the most beneficial things I did as a student was make strong connections with all my professors who not only helped me develop my business skills, but also provided me with valuable insight into my professional development and connected me with influential business people within their networks.
How did you ultimately land your current job and how did you stand out in the interview process?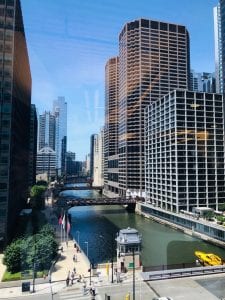 I found out about Ipsos as a result of taking the market research course at PC. There was a presentation at the College that I attended where I got to learn about Ipsos, their mission, and the types of services they provide to other companies. After the presentation, I was intrigued by the type of work that market researchers/consultants do and the company's global recognition. I made sure after the presentation was over to grab a business card from the person who did the presentation so that I could connect with him on LinkedIn and inquire about applying to a position within the company. Due to my eagerness and proactive nature the presenter remembered who I was and served as a contact point for me throughout my interview process at Ipsos. When it came time for my interview, I participated in a "Super Day" so it was really important that I stood out among all the other students there. In order to do this, I was very outgoing, made sure to introduce myself to everyone I met, asked for business cards, and spoke about my experiences both inside the classroom and out. One of the most beneficial things I did was talk about my market research class and connect classroom work to real-world experiences to prove how I could help the company grow and leave a meaningful impact.
Can you explain what a market research analyst and consultant does and what a typical day looks like for you at Ipsos?
Every day is different! Each week I get assigned 2-3 clients from large/Fortune 500 companies and interact with them to better understand what type of research study they want to conduct. Working in New York City allows me to be exposed to big companies that are looking for a marketing need to be fulfilled. Sometimes companies want to do a product test – some companies are looking to rebrand and other times, businesses are trying to develop new taglines to attract various target markets. Based on the company's needs, I help develop studies, conduct research, and gather market level data in order to help suggest ways a company can grow, as well as consult them on whether or not their proposed marketing needs should be implemented or not. The most rewarding part is transforming data sets into a big picture and seeing my work come to fruition when marketing tactics are visible in my every day surroundings.
What is the most interesting project you've worked on or what is the most interesting thing you've learned from your statistical analysis?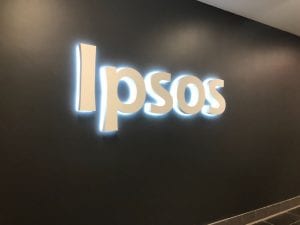 In general, the most interesting projects have been product tests and concept tests. I like these projects because I am interested in product marketing so being able to help conduct research and consult companies on future line extensions for products or new packaging is super interesting.
Knowing what you know now, what advice would you offer PCSB students interested in pursuing a career similar to yours? 
Take advantage of every business class. Market Research/Consulting combines skills from consumer behavior, market research, finance, and management classes. These classes provided me with a solid foundation to help guide me toward consumer behavior and opportunities in the market. It is important to be diversified in your skill set and have an understanding of different parts of business in order to stand out and have an understanding for how to help businesses grow. Even outside of the realm of my career, it is important to stay in tune with market conditions and be able to examine potential sales of a product or service. This will enable all entrepreneurs to be able to help understand what products people want, who will buy them, and at what price.
_______
Interested in reading more about our amazing alumni? Click here for the rest of the PCSB's "I Want Your Job" series.