Internship Spotlight: Natasia Burzynski '19
Our Internship Spotlight series is intended to serve as a platform to showcase the exceptional students boasted by the PCSB. We want to let their accomplishments shine, and this series provides the perfect place for them to recount some of the most memorable aspects of their impressive internship experiences. From companies like L'Oreal to RXR Realty, the students of the PCSB transition from the classroom by taking what they've learned and applying it in the real world. Meet Natasia Burzynski, a senior who interned with Goldman Sachs!
_______
What is your major/minor?
I am majoring in Marketing, with a double minor in Spanish and Finance.
 Does the company you interned with have a social media presence, specifically on Facebook, Twitter, LinkedIn, and Instagram? 
Yes, Goldman Sachs has a social media presence on Facebook (which is only for partnership use), Instagram,  Twitter, and LinkedIn.
When/how did you secure your internship? Do you have any tips for students who are looking for an internship?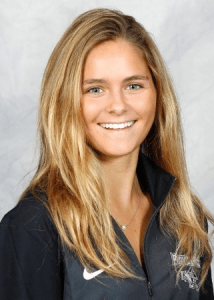 I secured my internship position at Goldman Sachs through continual desktop research and networking. I happened to come across the summer analyst position in the Services Division and found it particularly interesting. My biggest piece of advice to students looking to secure an internship is to do the proper due diligence on the company you are interviewing with. Before my interviews, I researched how this Services Division operates and what their mission is. I think that this eagerness to understand the business separated me from other candidates and lead to me being hired!
 Did you learn anything that you found to be particularly useful? Were there any projects that you worked on that you found to be interesting?
During my internship experience, one of the major projects that I completed was the creation of a firm-wide website for the Procurement Team. This was an incredibly valuable learning experience because it allowed me to gain a deep understanding of not only how a sourcing activity is completed, but also how the firm mitigates risk and drives commercial results through a strategic framework.
What was the most challenging aspect of your job?
The most challenging part of my internship was learning how to manage multiple projects at once. Unlike a college course, during an internship you are not given a syllabus that outlines what needs to be completed, along with corresponding deadlines. I had to take full ownership of my project deliverables by strategically attacking them. I began by gaining a high-level understanding of the necessity for the tools that I was creating and then tackled them in more manageable parts.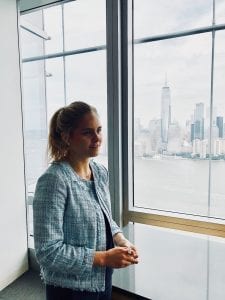 Anything else you'd like to share about the experience?
One of the major takeaways from my summer internship experience is to leverage the knowledge around you. We often think that we need to come up with all of the answers on our own, but what I learned from my internship is that senior leaders at Goldman wanted to share their expertise. It was when I sought help and asked meaningful questions that I was able to perform my best and create my most innovative solutions to problems.
 Now that you have successfully completed an internship, what is the one thing you wish you would have known when you were applying that nobody told you? In other words, if you could go back in time and give yourself one piece of advice, what would it be?
After completing my internship, the one thing I wish I knew from the start is just how important the intangibles are. Intelligence and subject matter knowledge are crucial, but how one carries themselves in a professional setting is just as important. I learned that being passionate, enthusiastic and a respectful team player are essential to a successful internship.
_______
Interested in reading about more of our exceptional students? Check out the rest of the series here!