PCSB Recognizes Graduates, Faculty, and Staff at Celebration of Excellence Ceremony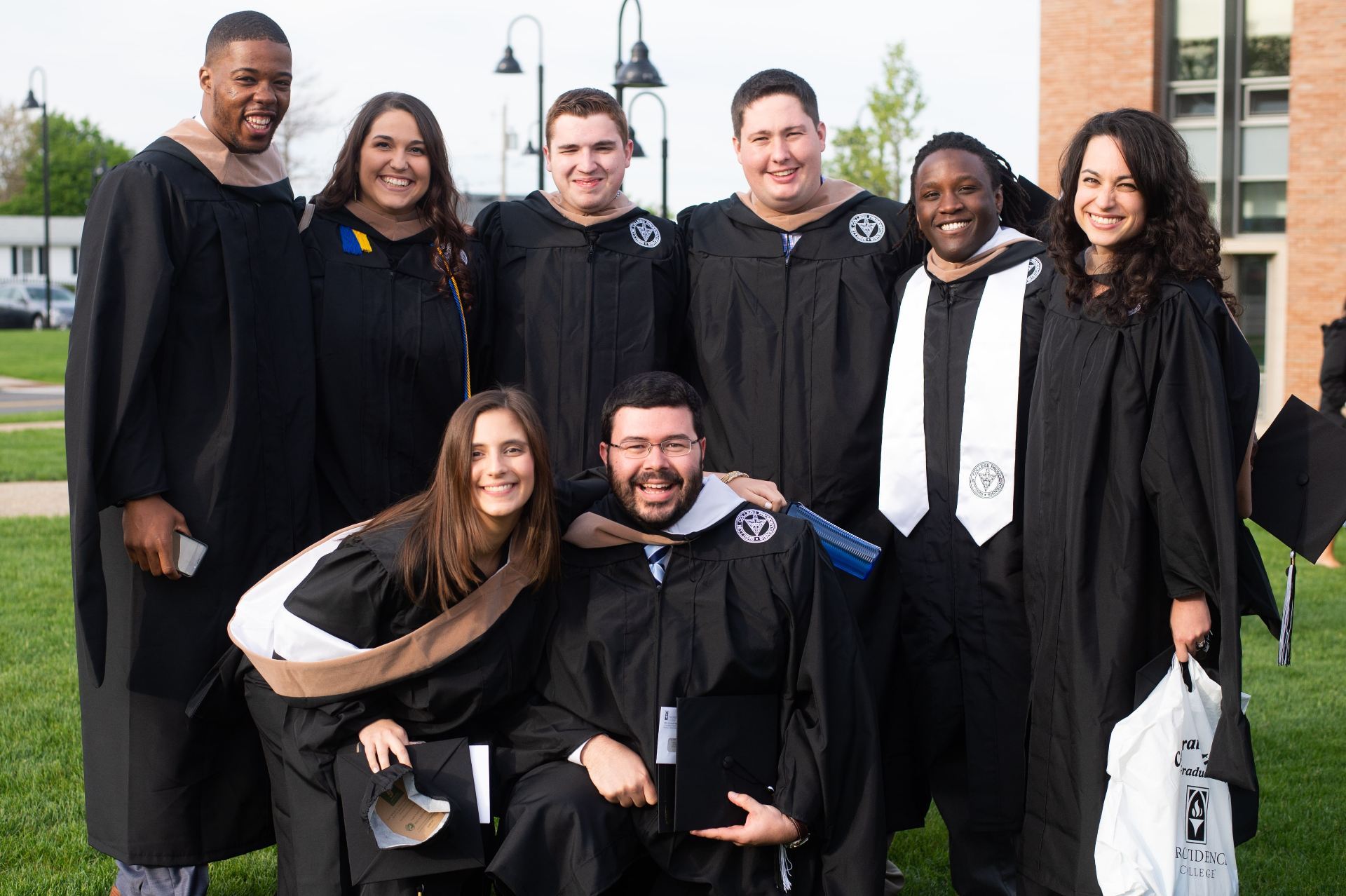 On Friday, May 18, 2018, the PCSB celebrated the hard work of this year's business school graduates, faculty, and staff in a hooding and awards ceremony. The evening tented ceremony was held on the Ryan Center lawn, where family and friends watched graduates get hooded and accept their awards. In addition, faculty and staff members received awards for outstanding teaching, research, mentorship, and service.
This year's keynote speaker was Kathie Andrade '82, CEO of TIAA's Retail Financial Services business. Andrade received her B.S. in accountancy and finance from Providence College, and she has held leadership positions in alternative investments, brokerage, e-commerce, and commercial and private banking for over 20 years. She was named one of the "25 Most Powerful Women in Finance" in 2016 by American Banker. Andrade currently serves on the PCSB's Business Advisory Council.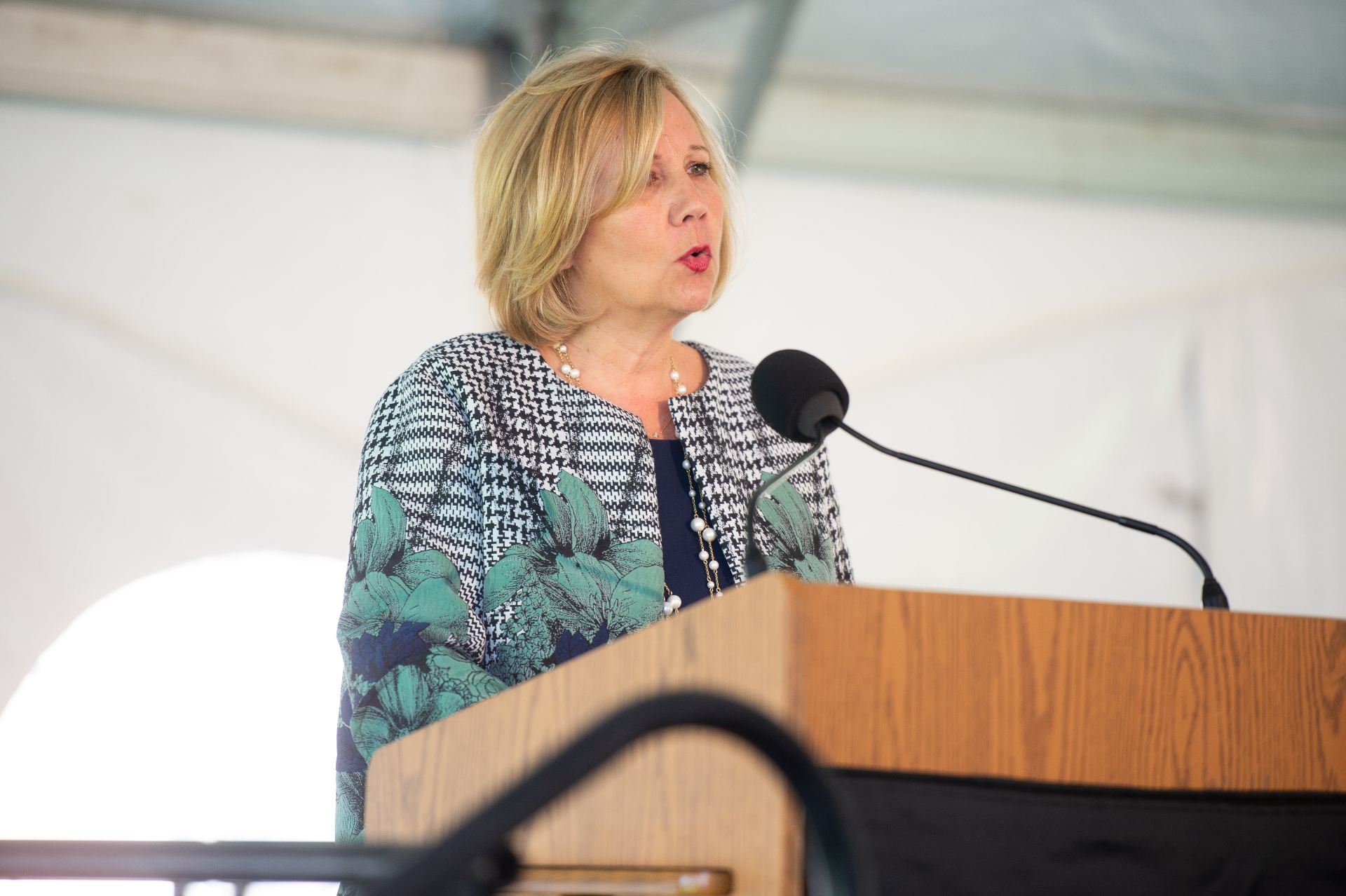 The following is a list of this year's student, faculty, and staff award winners. Congratulations to all who were recognized for their hard work and dedication to the PCSB!
Faculty and Staff Awards:
Dean's Summer Research Fellowship Award
Christopher J. Lyddy, Ph.D.
Excellence in Research Award
Patrick T. Kelly, Ph.D.
Kevin P. Newman, Ph.D.
Greene Family Award for Teaching Excellence
Ann Galligan Kelley '78, M.S.T.
Outstanding MBA Faculty Award
Julia M. Camp, Ph.D.
Teaching Innovation Award
Matthew Eriksen, Ph.D.
Michael T. Shafer, Ph.D.
Faculty Mentor Award
Mark P. DeFanti, Ph.D.
Outstanding Service Award
Joseph A. Gemma '75
Kristin A. Shepherd
Undergraduate Student Achievement Acknowledgements:
Undergraduate Excellence Awards
John J. Gula '59 Award
Abigail Rose Cook
Michael Francis Rogers
Highest in Concentration Awards
Abigail Rose Cook, Accountancy
Jack C. Meisenzahl, Accountancy
Aiden Patrick O'Connor, Finance
Alexis Jean Lopez, Management
Kristina Andreozzi Lynch, Management
Tiffany Nicole Marini, Marketing
Susan Nicole Fitzgerald, Marketing
Mickayla Maria Roan, Business Studies Program
Brian Michael Sheil, Business Studies Program
Department Achievement Awards
Accountancy
Rhode Island Society of Certified Public Accountants Award
Michael Francis Rogers
The Gustave C. and Rita A. Cote Business Accounting Award
Timothy Reilly
Finance
Santander Award
Alexander Scott Cromwell
Katie J. Zalaski
Management
The Robert J. Auclair Management Entrepreneurship Award
Tristan Daniel Schwartz
The Mary Politelli Award for Outstanding Achievement in Management
Bernadine Meghan Steines
Marketing
Excellence in Marketing Award
Nicole Elizabeth Murphy
MBA Student Achievement Awards:
Outstanding Accounting Cohort MBA Student Award
Hannah Elizabeth Higgins
Outstanding Full-time MBA Student Award
Sarah Mary Collins
Outstanding Working Professional MBA Student Award
Todd Derek Amaral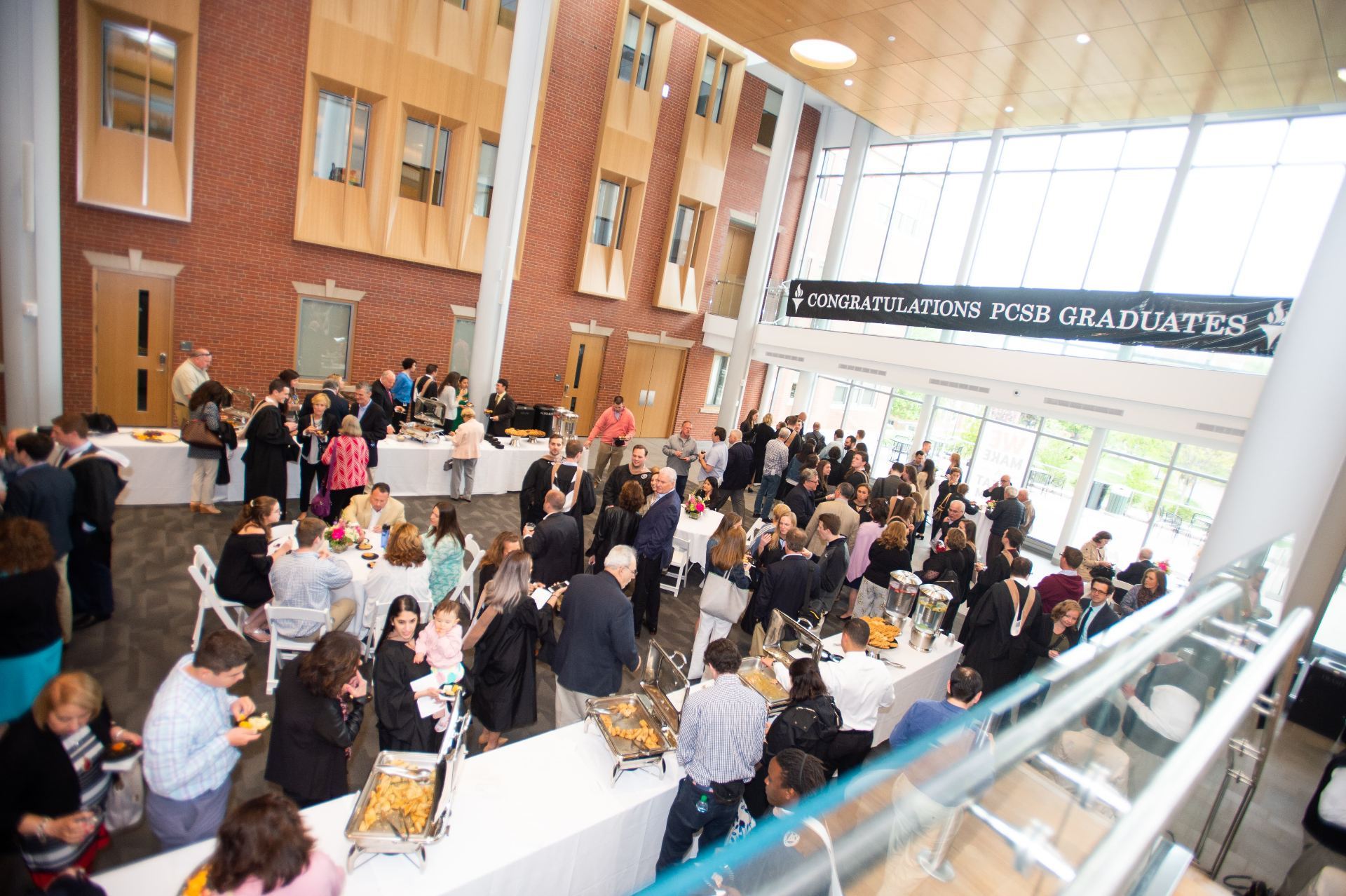 Thank you to all students, faculty, and staff for another successful year at the PCSB!